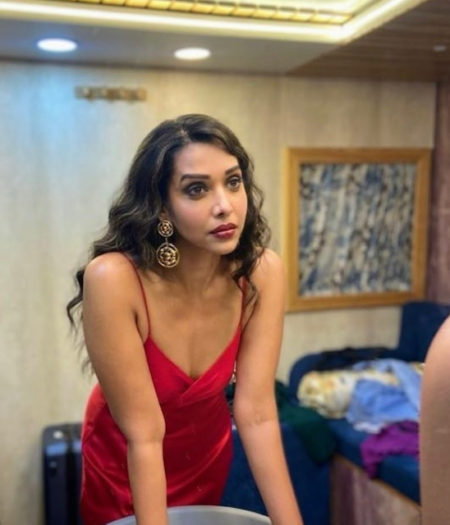 Namita Nayyar:
You have also acted in the South industry, tell us about your experience and favorite memory?
Anupriya Goenka
It was quite interesting to work in the South. That was my first year in acting ever. I got a call from a coordinator I had never met. She was based in Chennai, and the job was in Hyderabad. The director and costume stylist met me for an audition. We did the audition at Juhu Beach, and they signed me the same day. It was a 10-month shooting schedule. During the same time, I wrapped my second Telugu film, Paathshala. One of my favorite memory is shooting for the song Devatha in Potugadu. I love that song. It was my first song and I learned how it is all done. The South Industry is very welcoming of the new talent. I really enjoyed working with them.
Namita Nayyar:
Besides, acting in the movies you have been part of a lot of famous web series, do you feel OTT is now the big thing? Also, how do your prepare for each character
Anupriya Goenka
OTT has been a big boon for the entertainment industry. It has really changed the dynamics. Everyone is pushing the envelope with the content they are exploring now. Everybody has got a fresh breeze of life, be it actors, directors, writers or cinematographers. Content has become crucial for the silver screen as well. We are exploring different subjects. Apart from quantity, there is a quality of work happening. Storytelling is much more nuanced. I think there are still a certain number of things we need to work on in terms of pre-production, post-production and execution, but at the same time, there has been a massive advancement in the kind of cinema we are making today.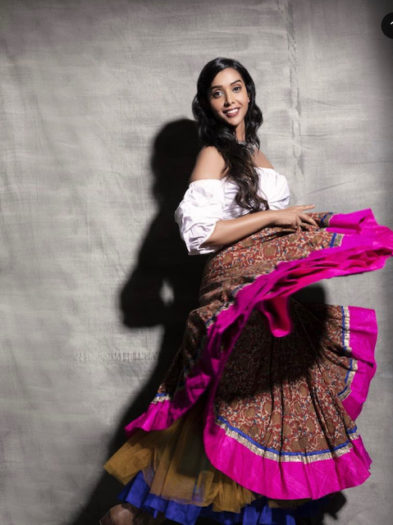 Namita Nayyar:
Women Fitness India, talks about celebrity diets and workout regimes, do you follow any special diets? What are your favorite cheat meals?
Anupriya Goenka:
I follow a balanced diet. I like eating everything, and I don't follow any restricted diet, per se. But I am careful about what I put in my stomach. I have a lot of veggies, soups, salad, eggs, and a certain amount of chicken in my meal every day. I try to stay away from junk food as much as possible, but at the same time, I would have it if I wanted to. Like these days, my cheat meal is a bowl of Bhujia. I love having sweets. So, I like eating a small piece of brownie or one cube of chocolate.
Namita Nayyar:
You have in the list of most desirable women, how did you feel about it, 3 qualities that make you desirable?
Anupriya Goenka:
I think the three qualities that make me desirable are my dusky skin, just love my complexion. I think it is one of my biggest blessings. The second would be my smile. Third I would like to believe that the sense of softness and firmness in me, where I come across as someone warm, but at the same time, someone with a strong personality.