A stylist by profession, Anuradha Khurana has achieved a big name in the Indian Entertainment Industry. Her journey has been one of shining success. Starting from zero, she has gained amazing popularity and appreciation for her contribution to the field. With an enormous passion and zeal, she has earned great experience and expertise in styling.
Women Fitness India gets in a candid chat with Anuradha Khurana on fashion and styling!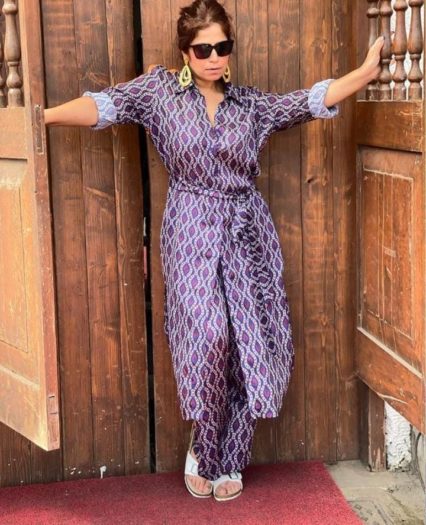 Ms. Namita Nayyar
Anuradha you are known as the ace designer in Bollywood, tell us about your journey and when did you realize that fashion was your true calling?
Ms. Anuradha Khurana
I wouldn't say ace I think I am yet to reach there but yes it feels good that people know me the knowledge for my work and that's one thing that keeps me going on to work more and more
So if u ask bout my journey so it started 15 yrs back,I wasn't really sure bout getting into this field coz first new city and secondly, this was altogether a new world and life but then all the people around me insisted to just give a shot and from there I never looked back.
FULL INTERVIEW ON NEXT PAGE!
This interview is exclusive and taken by Namita Nayyar, President of womenfitness.org, and should not be reproduced, copied, or hosted in part or full anywhere without express permission.
All Written Content Copyright © 2022 Women Fitness Org