By Dt. Shikha Mahajan
Holistic Nutritionist and Founder of Diet Podium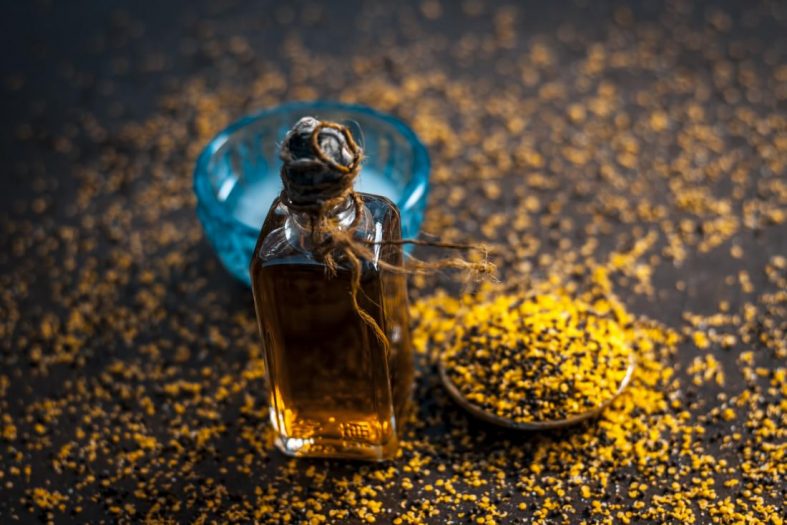 There are certain things that can never be replaced in the Indian kitchen. Not only they vital in creating several regional delicacies but their uses are also diversified and extend beyond the arena of the kitchen. One such instance is mustard oil.
Ms. Shikha Mahajan says while it does take some getting used to it with the pungency once get past it and you will soon learn to appreciate its unique flavor. In Eastern and North-Eastern India, it is almost impossible to imagine life without a bottle of mustard oil at home. It is known to have miraculous qualities, and therefore is used as a remedy to treat cold improves immunity, encourage hair growth, provide nourishment to the skin (particularly in case of babies who are massaged with mustard oil during winters and made to sunbathe for a dose of Vitamin D and that also strengthens the bones.
Mustard oil or Sarson Ka Tel is extracted from mustard seeds (black, brown and white), and is usually, reddish-brown or amber in color. It has been mostly used in North and East India since ancient times and comes with a bevy of health benefits.
Mustard oil is greatly recommended for the reason that it is rich in monounsaturated fatty acids. Your body needs oil in the ratio of 3:1, three parts of polyunsaturated fatty acids and one part of saturated fatty acids. Monounsaturated fatty acids (MUFA) come under polyunsaturated. Mustard oil is a potent source of MUFA which is very important for your health. It is good for the heart, lightens skin, assists in hair growth, and prevents premature greying of hair.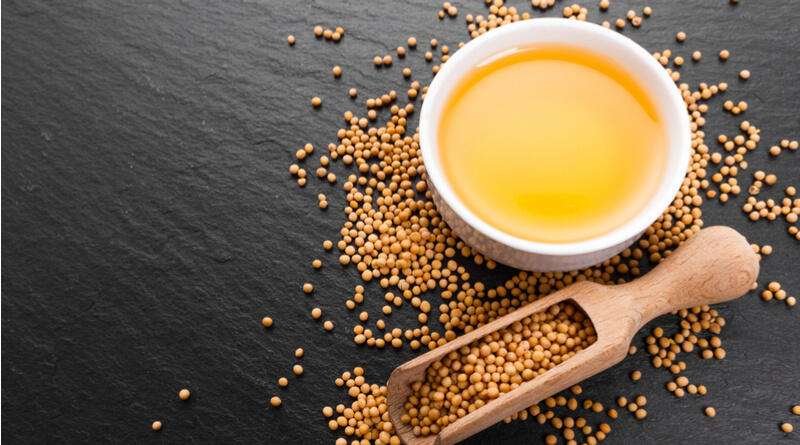 Including mustard oil in your daily diet can prove to be beneficial to your heart health. Being a good source of MUFA, it reduces bad cholesterol in the body, thus keeping a check on blood fat levels and aids in circulation.
Protects Against Infection
Mustard oil contains anti-bacterial, anti-fungal and anti-viral properties. It's external and internal usage is known to help in several ways to fight against infections, including digestive tract infections.
Helpful in Cracked Heals and Brittle Nails
For many cracked heels is a troublesome problem during monsoon and winter. One can use waste candles to say goodbye to cracked heels. Just make a mixture by heating the candle wax with an equal quantity of mustard oil so that it becomes thick. Fill your cracked heels with this mixture and sleep wearing cotton socks to make your heels smoother.
Mustard oil can also be applied to the nails. It is, in fact, better than coconut and almond oil in terms of benefits. It has the ability to lubricate the nail bed and be easily absorbed to bring about nourishment.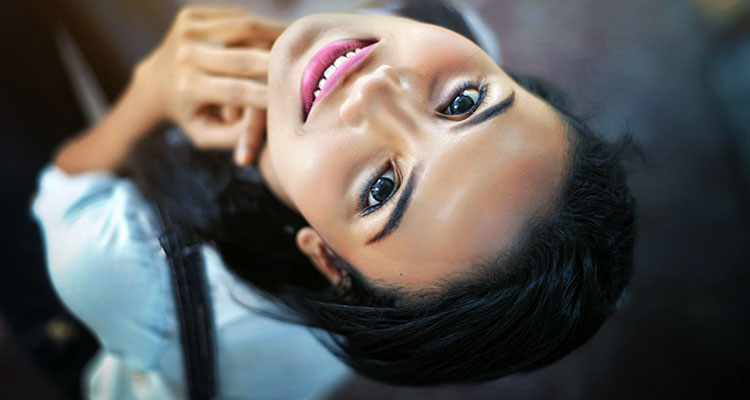 As per the Ayurveda, applying mustard oil for body massage improves blood circulation, skin texture and frees muscular tension. It also activates the sweat glands and helps in throwing out toxins from the body. In other words, it acts as a natural cleanser.
Relief from Cough and Cold
Mustard oil has been an age-old remedy for curing the cough and cold. It is because of its heating property that assists in clearing congestion from the respiratory tract. Mustard oil steam treatment is mostly recommended as a home remedy, and you can also rub about a teaspoon of it on your chest before going to sleep to let it work its magic. It is probably the very pungency that helps in clearing sinuses. Another home remedy is to create a mixture of about 1 tablespoon warm mustard oil and 2 to 3 cloves of garlic and rub it on your feet.