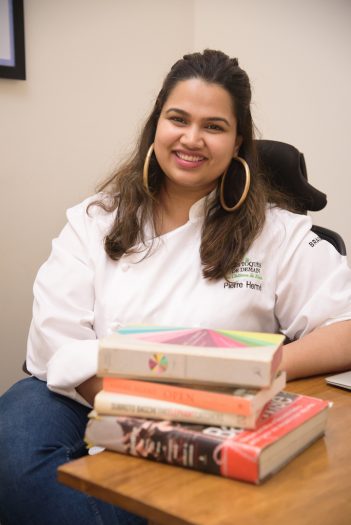 If you're passionate about macarons then there is no chance that you wouldn't know the lady behind this French dessert's popularity in India, Ms. Pooja Dhingra.
She opened India's first macaron store and is the proud owner of the bakery chain Le15 Patisserie that serves some of the most delicious macarons and a host of French desserts, in the country.
An author, entrepreneur, chef and yoga junkie are just a few of the feathers on her cap that she proudly wears as she passionately whisks a cake for you.
Women Fitness India joins the multi-talented chef in a lip-smacking conversation about everything sweet and guilt-free!
Ms. Namita Nayyar:
Pooja after returning to Mumbai you opened your first store in March 2010 with the single goal of creating Parisian styled culinary experiences in India. From casually baking a cake, to having your chain of cafes in Mumbai, you have definitely come a long way. Walk us through the journey and tell us how did you manifest all this?
Ms. Pooja Dhingra:
I have always been amazed at how simple ingredients like eggs, butter, flour and sugar could create something so delicious and magical. In Paris, at Le Cordon Bleu, we learnt how the same 'magic ingredients' can be used to achieve a vast variety of treats.
When I returned, I was clear on one thing, that I wanted to recreate a piece of of my life in Paris. To make wonderful desserts, using the best ingredients I could find and serve happiness in a box. Additionally, at the time, stand-alone pastry shops in India were not a thing then, excepting one or two. I wanted to bring that culture to India. And that is how Le 15 (named for the 15th arrondissement in Paris, the neighbourhood where I lived) was born. I tried my first macaron in Paris and knew instantly that this would be the piece of Paris I would bring back to India with me.
Since Le 15 was founded 9 years ago, we have grown from just one cafe to 4 outlets in Mumbai and nationwide shipping of our products! Within 10 months of launching Le15, it was breaking even. We even ended up adding three outlets in Mumbai, and earning high brand recall in the gourmet dessert business. In 2018, we shifted our headquarters to Central Mumbai, which now houses 100+ employees, most under the age of 26.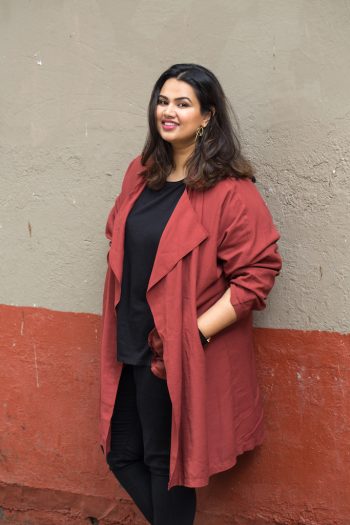 Ms. Namita Nayyar:
You once mentioned in an interview that initially, your extended family was not very supportive of your career choice. Tell us how did you cope up with that?
Ms. Pooja Dhingra:
I've been fascinated by baking for as long as I can remember. My earliest baking memory is of making brownies with my aunt when I was 6 years old. However, I thought I wanted to be a lawyer and joined Law School. That lasted for exactly 2 weeks. I realized that law wasn't for me and moved to Switzerland to study hospitality management at Cesar Ritz College. My immediate family was always there to give me advice and to support me, and thats what I focused on, because that was what truly mattered.
This interview is exclusive and taken by Namita Nayyar, President womenfitness.org and should not be reproduced, copied or hosted in part or full anywhere without an express permission.
All Written Content Copyright © 2019 Women Fitness Org