Considering the effects of the harmful radiations of the sun, which may even lead to skin cancer, it has become a must to wear a sunscreen everyday, be it winter or summer.
Therefore, to help you understand the top contributors in choosing a particular sunscreen, we have the top 10 sunscreens you can definitely try out this year.
Three things that are a must in choosing the best sunscreen for your skin are: its SPF, suitable skin type and water resistance (since we sweat a lot in India).
1. Lakme Sun Expert Fairness + UV Lotion SPF 50 PA+++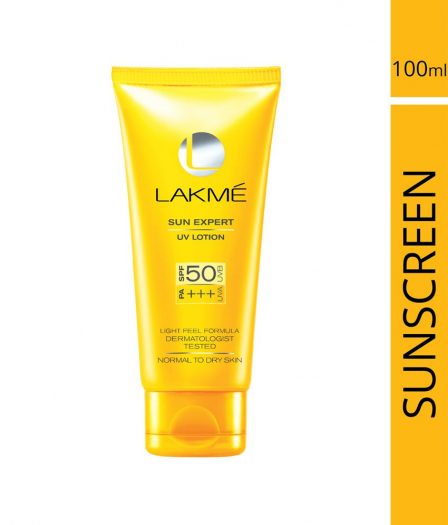 This sunscreen from India's most beloved brand, Lakme, is one of the best formulas out there for anyone looking for a reasonably-priced, quality product. It provides broad-spectrum protection against UVA and UVB rays and will look after your skin even on the harshest summer afternoon.
2. Neutrogena Ultra Sheer dry-touch Sunblock SPF 50+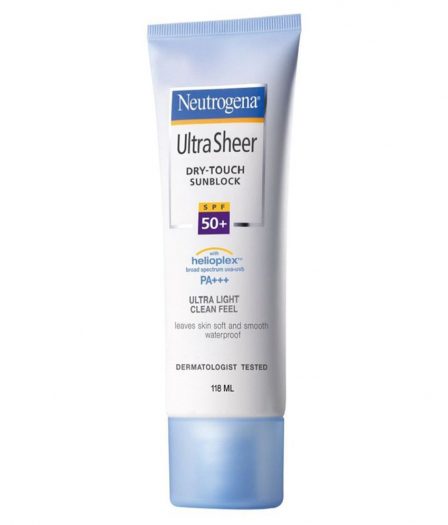 It is extremely light-weight and oil free, water proof and sweat free so it is not easily rubbed off and has a fresh scent to it.
3. Lotus Herbals Safe Sun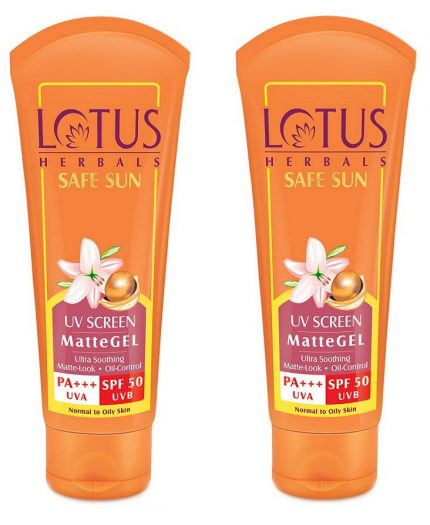 This herbal based sunscreen has ingredients like sandalwood, sweet basil and cuscus grass that promises a healthy and matte finished look.
4. VLCC Matte Look Sunscreen Lotion SPF 30 with Pineapple Extracts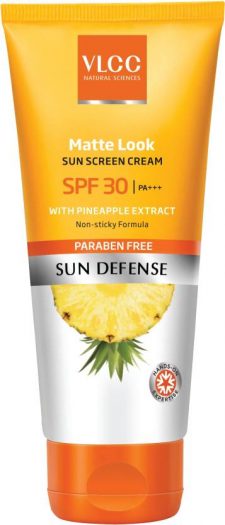 It is Paraben Free Sunscreen with PA+++ formula. This matte look sunscreen provides protection from UVA and UVB sun rays. The price is quite affordable too.
5. Lacto Calamine Sun Shield SPF 30 PA ++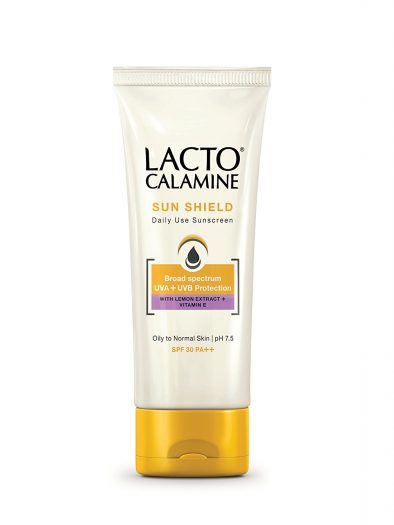 It has beneficial ingredients like lemon extract that controls excess oil and vitamin E to help reduce pigmentation, dark spots, and premature aging. Its formula also helps in maintaining the pH levels of your skin.
6. Banana Boat Ultra Protect SPF 30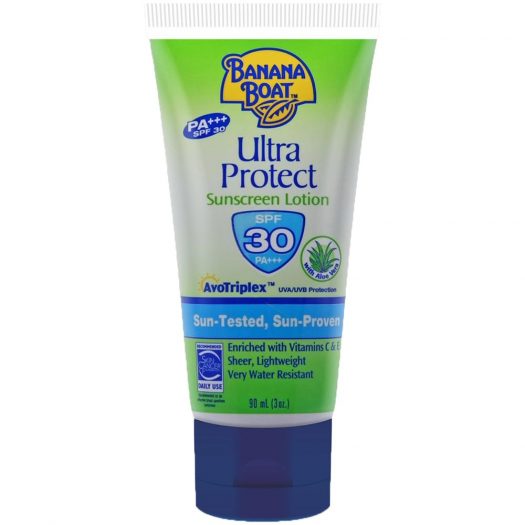 It is suitable for dry to normal skin. It feels light on the skin but for oily skin it takes a bit of time to get absorbed in the skin and at times might feel greasy. It is water resistant and lasts for a decently good time.
7. Jovees Argan Sun Guard Lotion SPF 60 PA++++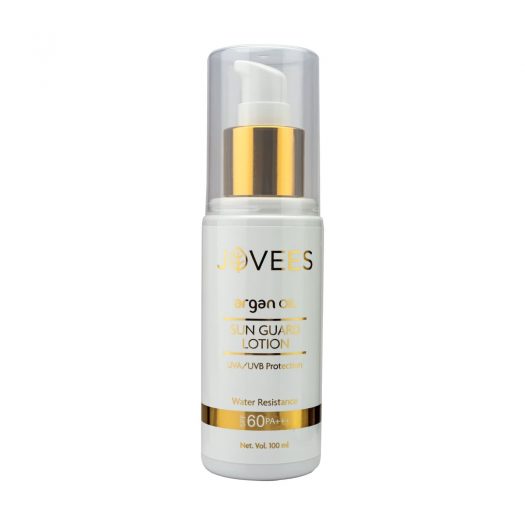 It's herbal formula has been scientifically developed using wholesome ingredients like argan oil, green tea, calendula, and chamomile. It's enriched with antioxidants and anti-inflammatories that will not only protect your skin from sun exposure but also help in maintaining its health and appearance.
8. Clinique Super City Block Ultra Protection SPF 40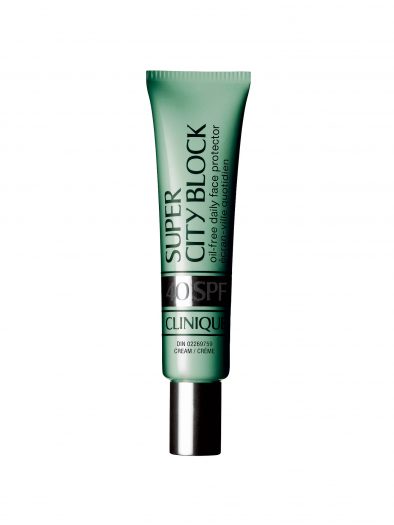 It's an oil-free formula and is lightly tinted, so it instantly brightens up your face and makes it look very radiant. The formula is fragrance-free and won't irritate your skin or aggravate acne.
9. Kaya Daily Moisturizing Sunscreen SPF 30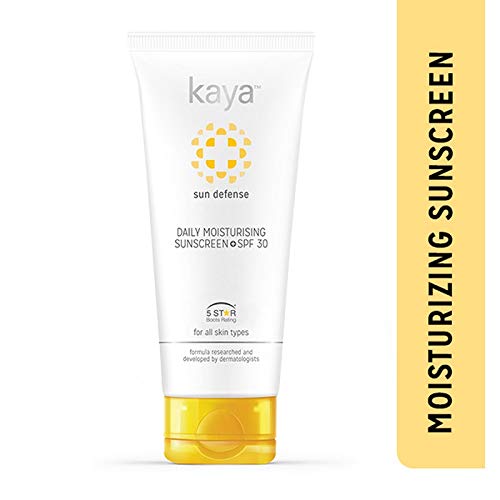 This goes on smoothly and absorbs quickly, and it's also a non-greasy formula that's PABA-free. Niacinamide is one of its active ingredients, which helps to visibly improve the appearance of fine lines, enlarged pores, dullness, and an uneven skin tone.
10. Biotique Bio Sandalwood UVA/UVB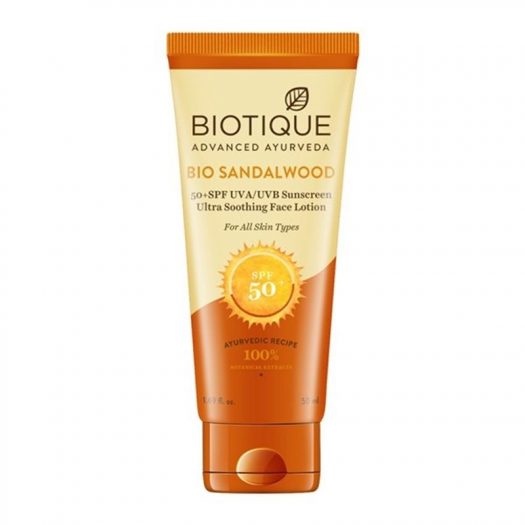 This 100% Ayurvedic Biotique sunscreen is made just for you. It's water-resistant and that too so well that it retains SPF even after 80 minutes in the water!