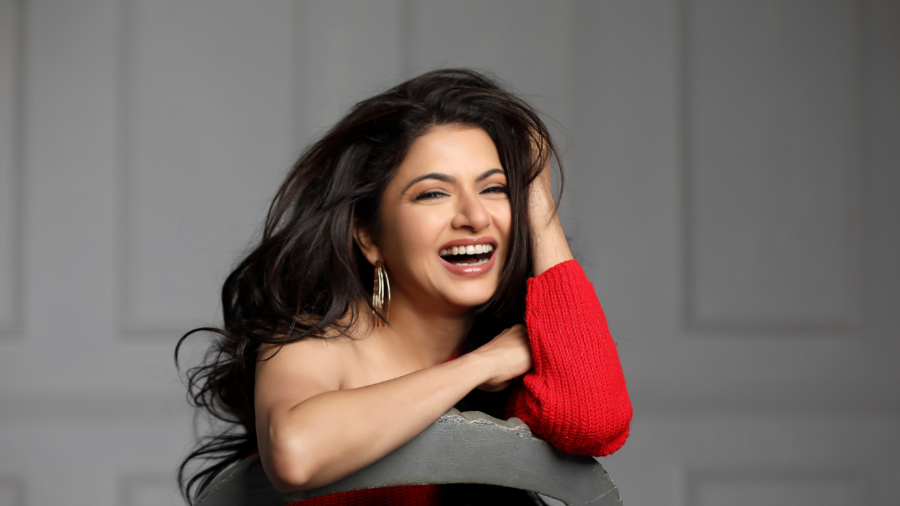 Bhagyashree had become an overnight star with the release of her debut film, Maine Pyar Kiya. Every film critic and movie buff loved her innocence and her acting on-screen. She was touted as the next big name in Bollywood, but soon she had tied the knot with her then-beau, Himalaya Dasani.
After all these years she is back in the industry and is doing some amazing shows on television. In 2021, she made a comeback to Hindi films with amazing releases like Thalaivi and Radhe Shyam.
This Mother's Day she gets in a candid conversation with Team Women Fitness on her journey, Films, Family, and her bond with her children.
Ms. Namita Nayyar
Bhagyashree, being born in the royal family you choose to be an actor and made your debut with one of the most critically acclaimed movies "Maine Pyar Kiya" along with Salman Khan, also won the Filmfare for best debut, tell us how did your journey begin? And were there any struggles you faced when you choose to be an actor?
Ms. Bhagyashree
When I was barely out of school, I had done one TV show for Amol Uncle (Amol Palekar) called "Kachhi Dhoop", just for a lark. I actually wanted to go abroad to complete my education. However, I guess destiny had something else lined up.
Soorajji's father, Rajkumaer Barjatya had seen this and when he saw me at a friend's wedding, he was keen that I play the role of Suman in his son's first film. Since he and my dad knew each other, he spoke to my father and asked his permission. I, however, didn't want to …so when Soorajji came to narrate the film story, though I had liked the concept, I came up with different excuses each time to refuse it. He would sincerely listen to what I had to say, go back, and come up with a changed version. However, on the 7th time round, I couldn't bring myself to refuse and the rest is history.
FULL INTERVIEW ON NEXT PAGE!
This interview is exclusive and taken by Namita Nayyar, President womenfitness.org, and should not be reproduced, copied, or hosted in part or full anywhere without express permission.
All Written Content Copyright © 2022 Women Fitness Org