I'm not sure there is another word that can simultaneously hold as much complexity, diversity, joy, and pain as the word "mother." On this Mother's Day, each of us might have a different relationship with the word. Some of our mothers may have passed, some may be close and some may be far—emotionally or physically. Some of us might be mothers, some of us still longing to be one or somewhere in between.
This Mother's Day Women Fitness India gets in a candid chat with Juhi Parmar and Daljeet Kaur on experiencing ups and downs during motherhood, managing being a single mother, and more!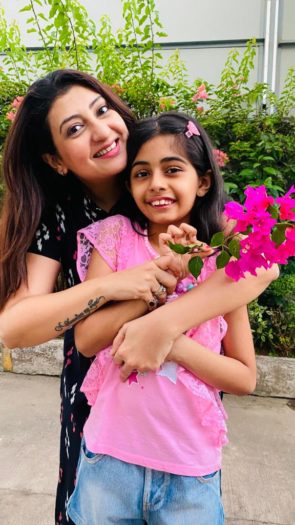 Ms. Namita Nayyar
How being a mother did change your life emotionally and what were your shortcoming during pregnancy?
Ms. Juhi Parmar
Well, being a mother has definitely made me more patient, and of course, you become more aware, and all decisions you make are while keeping your child in mind be it travel or work schedules. I feel very fortunate to have experienced motherhood and to have such a loving child.
FULL INTERVIEW ON NEXT PAGE!
This interview is exclusive and taken by Namita Nayyar, President of womenfitness.org, and should not be reproduced, copied, or hosted in part or full anywhere without express permission.
All Written Content Copyright © 2022 Women Fitness Org