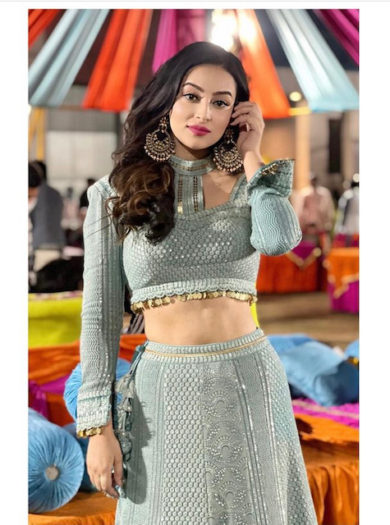 Ms. Namita Nayyar
You mentioned that you wanted to be in Bollywood, but accidentally became a TV actor, do you feel that TV actors are still categorized differently in the industry?
Ms. Chandni Sharma
Of course, they are, but tv has changed. Tv actors deserve equal respect or popularity. We are entertainers and artists. The platform should not put us in some box
Ms. Namita Nayyar
Women Fitness India talks about celebrity diets and fitness regimes, do you follow any special diet? What are your favorite cheat meals?
Ms. Chandni Sharma
I eat and prefer home-cooked food. It should be olive/desi ghee or sometimes mustard oil. I have sweet tooth, i enjoy having ras malai when I crave some Indian sweets.
Ms. Namita Nayyar
What comprises your fitness regime? How do you manage it along with your shoot schedules?
Ms. Chandni Sharma
I try and work out at least 4 days a week and keep a check on my diet. Try to skip junk food as much as I can.
Ms. Namita Nayyar
You have been part of fiction shows, do you plan to do any reality shows in the future?
Ms. Chandni Sharma
I don't mind doing reality shows. It gives an opportunity to let your fans know the real you. It's a fun break from playing a character.
Ms. Namita Nayyar
Do you feel that doing negative roles limit the types of opportunities you get?
Ms.Chandni Sharma
Once you have done any character, similar roles get offered to you which is not a bad thing that means you were good at what u did but to break this, it should be a conscious effort from an actor to say no to similar roles and try and come out of their comfort zone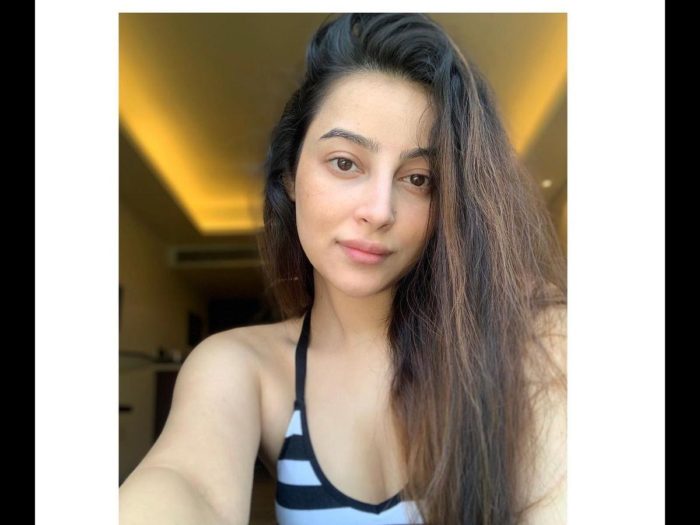 Ms.Namita Nayyar:
Lastly, what do you do to stay relevant on social media? How do you deal with negativity and trolling?
Ms. Chandni Sharma
I try and post what I feel like instead of following every and any trend. Negativity and trolling come with it but you have to ignore it. It affects you at many levels but you should not give it much importance to the faceless fake ids trolling you. Their life must be really depressing and sad that's how they try to have fun. These people need sanity and stable peace of mind. I pray for them.
Know More About Chandni Sharma
This interview is exclusive and taken by Namita Nayyar, President of Women Fitness.