By Dr. Hemapriya, mylittlemoppet_official
Kids take over the Kitchen Day!
This Children's day let your child into the kitchen. Many parents are hesitant to let kids into the kitchen due to safety concerns, and having a day exclusively for this purpose encourages them to take the plunge.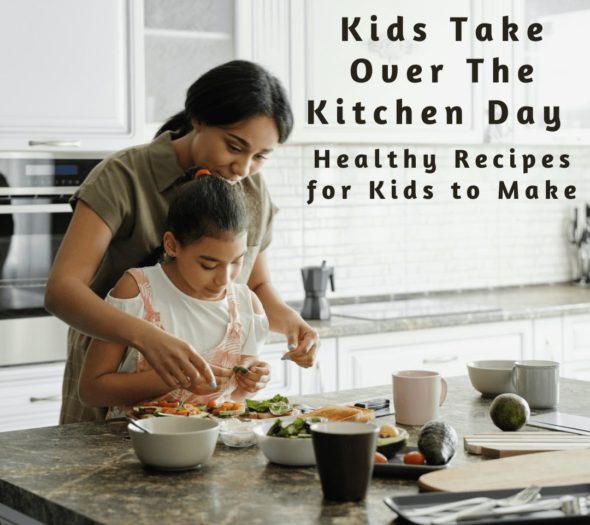 Benefits of Letting Kids in the Kitchen
There are many benefits to letting kids into the kitchen. Here are some of them:
When kids participate in the food preparation process, they are less likely to be fussy eaters
Kids learn about the origins of what goes on their plate
They are more likely to appreciate the value of whole foods over processed ones
Kids who cook have a greater likelihood of developing healthy eating habits later in life
They learn an essential life skill that they'll need as they start their adult lives
Learning a new skill makes them more confident and self-sufficient
Measuring ingredients, cooking and baking teaches many lessons in math and science
Cooking is a way to introduce kids to different cultures and cuisines
Cooking together is a great time for family bonding, and keeps kids away from screens
If you're ready to let your kids take over the kitchen but are unsure about where to start, don't worry! We've got some healthy recipes that even young kids can get involved in, with a parent's assistance.
Healthy Recipes for Kids to Try
1. No-Bake Energy Balls For Kids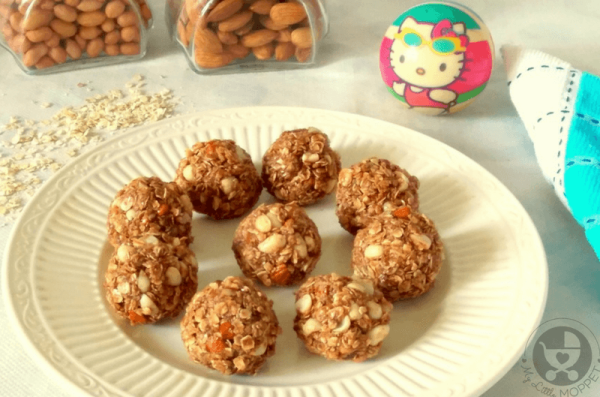 Ingredients:
1 cup roasted oats
½ cup roasted chopped peanuts
¼ cup chopped almonds
¼ cup raisins
¼ cup homemade dates syrup
⅛ cup desiccated coconut
1 tablespoon unsweetened cocoa powder
Instructions:
Mix all dry ingredients in a mixing bowl.
Add the dates syrup and mix well.
Refrigerate the mix for about an hour.
Pinch out portions from the mix and roll into round shape balls using palms.
Keep the energy balls in air tight container.
Notes:
This is a fairly simple recipe for kids of all ages. Parents will have to roast the oats and peanuts beforehand to keep this recipe flame-free. For older kids, use this opportunity to explain fractions, like how they can use a 1/8 cup to measure the remaining ingredients.
2. Banana Chia Pudding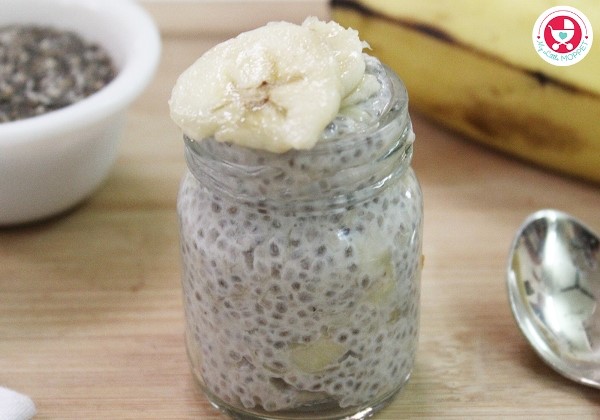 Ingredients:
2 bananas
2 cups yogurt
6 tablespoon chia seeds
Instructions:
Soak chia seeds in yogurt for 30 minutes and let them puff up.
Grind or mash bananas to make a puree.
In a mixing bowl combine banana puree with soaked yogurt chia seeds.
Garnish with fruits and nuts of your choice.
Notes:
Kids will love seeing the chia seeds swell. Explain why this is happening, and why the same does not happen with pumpkin seeds. They can also see how they can sweeten a recipe without using sugar.