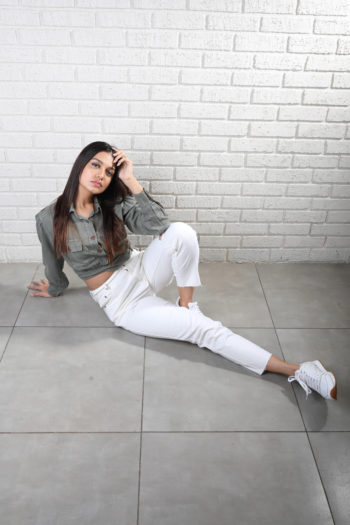 Divya Agarwal is an Indian star. She is an Indian model, Actress, Beauty queen, & choreographer. She participated in an "Indian beauty pageant" contestant from Navi, Mumbai, and grabbed the title "MISS NAVI MUMBAI 2015". Divya is a multi-talented girl for her age. She got more popular when she participated in the reality show "MTV SPILSVILLA season 10" which was hosted by Ranvijay Singh and Bollywood actress Sunny Leone.

Divya Agarwal won one of India's top reality shows called Ace Of Space. She is a celebrity in her own right and has fans cheering for her across all social media for her win. Reality TV star and Bigg Boss OTT winner Divya Agarwal recently got engaged on her 30th birthday.
The Women Fitness team joins Divya Agarwal in a candid conversation about her professional and personal life.
Namita Nayyar:
You started your career with modeling and did a few reality shows and today you are a youth sensation with multiple fan clubs over social media, tell us how the journey has been for you and also what your plans are
Divya Agarwal:
It has been a marvelous journey so far and I feel blessed to be growing every single day on this path that I have chosen for myself.
I started my career with modeling with a vision to prove myself further in acting keeping Sushmita Sen, Deepika Padukone, Aishwarya Rai & many inspirational icons in mind who also carved their way into the film industry from modeling.
As much as I enjoyed walking the ramps, I wanted something more to myself. So I started taking up projects like short films and songs which brought both popularity and people's judgments. I only grew with that criticism, to be honest.
Cut to today, I have fans, I am recognized and that makes me feel special. I am here because of my fans and I couldn't thank them enough for being through all the thick and thin in my journey.