Whether you're looking for the classic recipes or you're interested in finding some new dishes to add to your Diwali feast, these recipes will satisfy your sweet tooth and ensure you get something savory to eat too.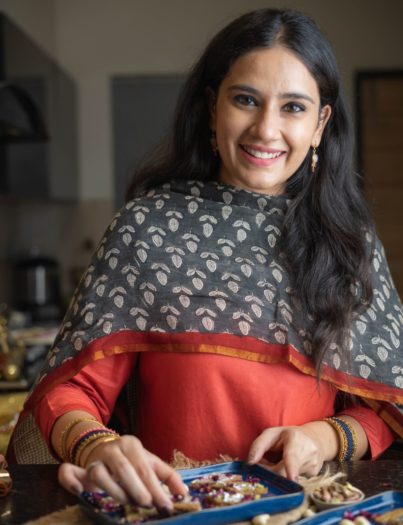 This time we reached out to Chef Tanya N. Bhatia, owner of The Grace Kitchen to share exclusive recipes for the Diwali Special. Hope you try & enjoy them.
5 Diwali Recipes
Triple Layer Fudge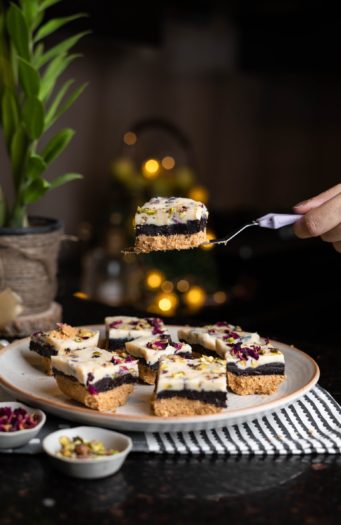 Ingredients:
Chocolate layer
100 grams chocolate
50 grams of condensed milk
White layer
100 grams chocolate
100 grams of condensed milk
Biscuit layer
One biscuit pack
6 tbsp. melted butter
Directions:
Add crushed biscuits to a bowl and add melted butter to it. Mix well.
Take a 5 by 5 greased and lined baking tray or mold and transfer the biscuit layer to it.
Press it well and refrigerate for 15 minutes.
Melt the dark chocolate compound using the double boiler method or the microwave.
Add condensed milk to it and mix well.
Add over the biscuit layer and set for 10-15 minutes in the fridge.
Melt the white chocolate compound similarly.
Add condensed milk to it and mix well.
Add it over the dark chocolate layer and let it set for at least 30-40 minutes in the fridge.
Cut into desired shapes and serve.
Jaggery Chikki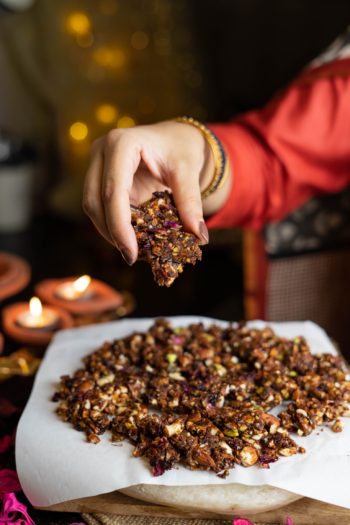 Ingredients:
125 grams nuts
3 tbsp. dried rose petals
1/2 tsp cardamom powder
100 grams Jaggery
1.5 tsp. ghee
Direction
Add ghee to a pan and then add jaggery. Cook them on a low flame until the Jaggery melts completely.
Then add in nuts, rose petals, and cardamom powder and mix well.
Cook for 1-2 minutes and then take out on greased parchment paper.
Cover with another parchment paper and roll it with a rolling pin.
Then let it set for 1 hour and cut as desired.