By Kejal Sheth, Nutritionist, Weight Management Expert and Founder of Nutrivity.in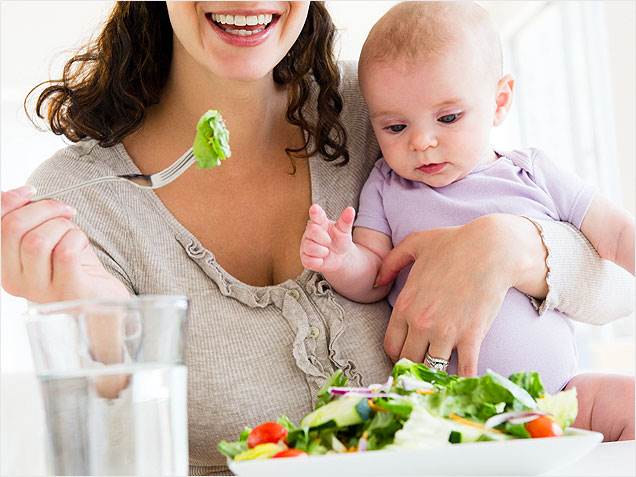 Breastfeeding has super benefits for you as well as for your baby. Knowing the fact that your baby will look up to you for all this needs, it's important to feed the baby with breast milk exclusively for 6 months. After 6 months of age, once the need of the baby increases, it is important for you as a mother to take care about your diet so you can provide the baby with maximum of the benefits. Healthy and a balanced diet will help you to take care of yourself and your baby while being high on energy. Following a healthy routine will also help you shed off extra pregnancy weight.
What to eat while breastfeeding?
Although it is advised for new mothers to avoid spicy and oily foods in order to keep the breast milk production safe. There are certain essential foods which every mother should look up to while breast feeding.
Green leafy vegetables- Green leafy vegetables are rich in vitamin A, vitamin C and iron. They are low-caloric foods, helping you not to gain extra weight, yet supporting you and your baby. They are also rich in anti-oxidants important for both of you and your baby.
Seasonal fruits- Fruits are rich in vitamins, minerals, anti-oxidants. Especially citrus fruits are important as it contains vitamin C which helps in wound healing for mothers who have gone through C-section. It is important to have orange, tomatoes, etc.
Eggs- Eggs are the perfect source for you to meet your daily protein requirement. They are also rich in vitamin D which is going to help your baby by strengthening his bones.
Liquids- To ensure a good supply of breast milk, it is important to drink lots of liquids. It will become very important to keep yourself hydrated. Dehydration is one of the major causes of getting low production of breast milk in mothers. Avoid caffeinated liquids like tea and coffee.
Whole grains- Whole grains become very important as they are storehouse of energy, vitamins and minerals. Over-all they will provide you with lots of energy which will reduce your post-partum symptoms if any.
Dairy products- Your breastfeeding period should include generous amount of dairy product in your diet. Being calcium, vitamin D rich it is going to help your child's bone health to be strong and healthy and even over-all structure development.
Lean meats- They will help you provide DHA and essential fatty acids which is necessary for a growing child, to aid the growth. It also improves milk supply in your body.
How to get your daily requirements:
Prepare a routine to be followed daily to avoid any problems.
Eat your greens, at least 4-5 serving a day.
Have good amount of protein at least 2- 3 servings.
Include 2 serving of fruit every day
Include 3 serving of milk and milk products.
If you are a vegetarian, include more of zinc rich foods like dried fruits. You may also need to take vitamin B12 supplement as it won't be enough for your baby but under doctor's supervision.
Galactagogue:
A Galactagogue is food which helps to increase breast milk production. It won't replace lactation. The best way to in-corporate Galactagogue in your diet is to follow a well-balanced diet.
1. Date and oats bar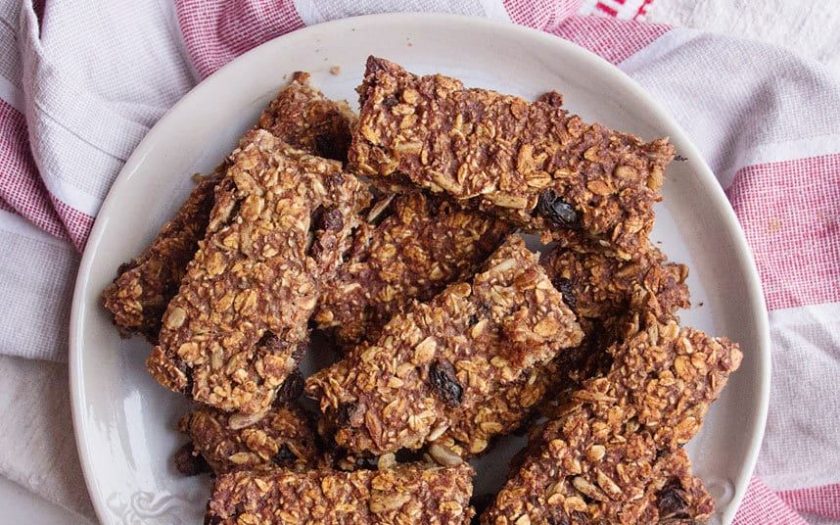 Ingredients:
Oats- 400g
Dates deseeded -20
Water- as required
Raisins- 200g
Sunflower seeds- 100g
Coconut oil- 3tbsp
Sesame seed roasted- 4tbsp
Cinnamon powder- 2tsp
Method:
Pre-heat the oven at 200 degrees.
Place dates and coconut oil together in the oven to let it melt.
After they have blended, mix them in a blender and add some water as required and keep it aside
Add all the other ingredients into the mixture and mix it well.
Spread the granola mixture into a greased oven tray, and heat it for 35 minutes until the top gets golden.
Once done, let it cool and then cut into bar shape.
Store them in an air tight container.
2. Barley porridge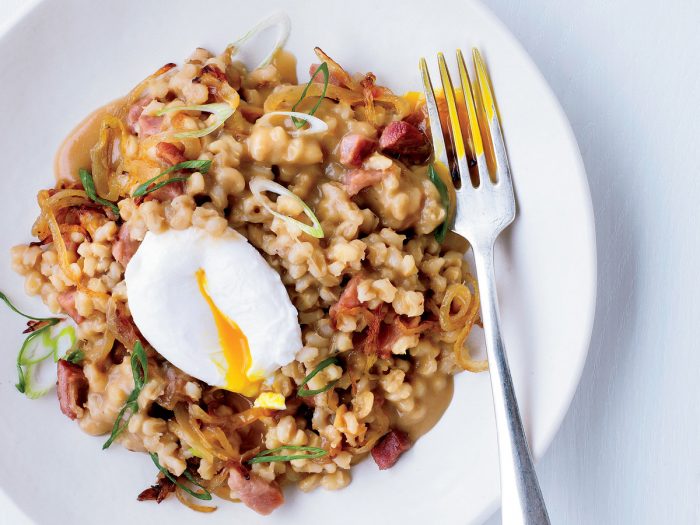 Ingredients:
Barley soaked overnight- 2tbsp
Water- as needed
Jaggery- 1tsp
Fistful of mixed nuts
Pinch of cardamom
Method:
Washed the soaked barley and pressure cook it for 3-4 whistles.
After it cools, grind the barley with little water
Now heat the mixture with water or little milk if required.
Keep stirring so that no lumps are formed.
Serve hot with some dried nuts on the top.
Other healthy recipes:
Bajra dosa
Beetroot rice
Ajwain halwa
Multi- seed mukhwas
Hailm ladoo
Methi oats roti
Bajra raab, etc.