Morning sickness presents similar symptoms to food poisoning and can leave a pregnant woman confused. A person with morning sickness may experience symptoms during the first 12 weeks of pregnancy, though they can occur at any time.
Pregnant people are more susceptible to food poisoning.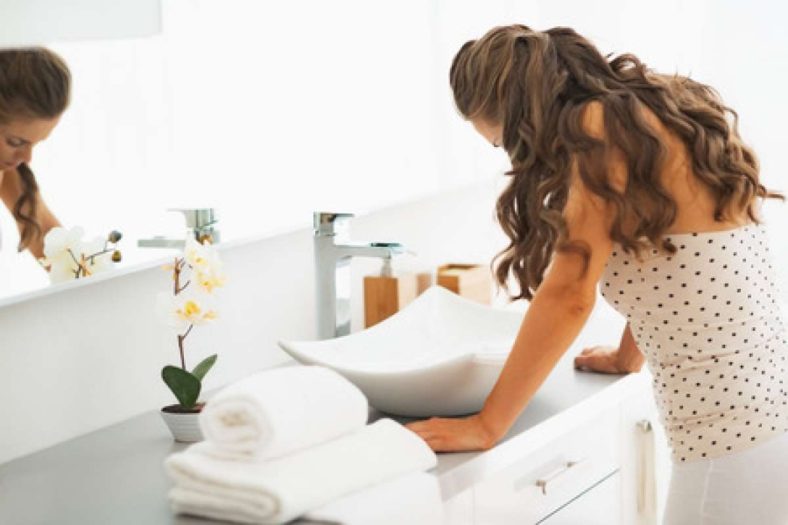 Risks

Food poisoning can be dangerous to the unborn child as well as the parent. It can cause serious health problems for the child, pregnancy loss, premature delivery, stillbirth, or even the death of the person carrying the child.
Developing fetuses need to get as many nutrients as possible from their parent carrying them. If the parent is unable to keep food in their body for long enough for their body to absorb the nutrients, the fetus may not grow appropriately.
A person with mild symptoms can pass an infection to their unborn child during pregnancy without the parent even knowing that they have food poisoning.
Newborns can also experience health issues, and can even be born with food poisoning if the person carrying the child has an infection.
Treating Food Poisoning at Home

While pregnant people should always visit a doctor if they have symptoms of food poisoning, there are some things that they can do at home to help too.
Foods

It can be difficult for a person to feel like eating anything when they have food poisoning. However, a pregnant person needs to eat to keep their strength up and ensure they are eating enough for themselves and the unborn child. It is best to eat bland, low-fat foods that will help keep the stomach as calm as possible.
Foods they can eat include:
salt crackers
toast
applesauce
mashed potatoes
boiled rice
Drinks

A person with food poisoning has a high risk of developing dehydration. Therefore, ensuring that they consume enough fluids is very important. Easy ways of replacing lost fluids include drinking:
plain water
fruit juices diluted with water
sports drinks containing electrolytes
broths
Oral rehydration solutions or salts can also help replace glucose and electrolytes. They are made up of water with extra salt and glucose that help the body rehydrate.
Natural remedies

Ginger has properties that ease nausea and vomiting. Ginger tea may help a person if they are experiencing these symptoms.
When to Contact a Doctor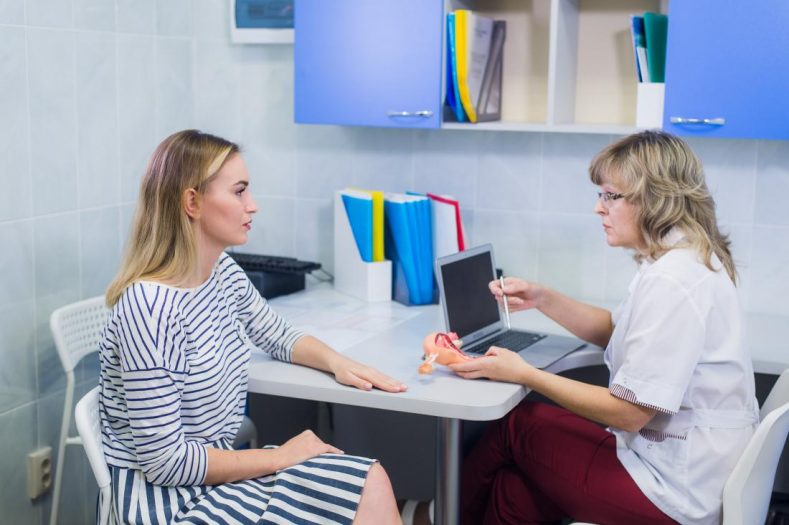 A person should contact a doctor if they are pregnant and suspect they have food poisoning. Even though most people will recover from food poisoning without needing to seek medical attention, a pregnant person must also consider the health of the unborn child.
A pregnant person should contact a doctor immediately if they have any of the following symptoms:
a temperature of over 102°F
blood in the stool
diarrhea lasting longer than 3 days
dizziness
a dry mouth or throat
frequent vomiting
Preventing Food Poisoning

Although the risks of food poisoning in pregnancy can be scary, there are ways to prevent it.
Food types to avoid

Food poisoning can come from a variety of different food products, but there are steps people can take to reduce their risk. For example:
Meat and poultry
Always make sure that these are cooked through. This will lower the risk of developing food poisoning. A meat thermometer can help a person check that their meat has reached a safe minimum internal temperature. For example, a person should cook beef, pork, steaks, and chops to at least 145°F (63°C), giving the meat a 3 minute rest time after cooking.
Vegetables
Unwashed vegetables and raw vegetables can cause a person to develop food poisoning. Make sure to carefully wash all vegetables.
Eggs
Consuming raw or undercooked eggs increases a person's risk of foodborne illnesses. Pasteurized eggs carry a lower risk.
Milk
Unpasteurized milk can increase a pregnant person's risk of food poisoning. This includes cheeses made with unpasteurized milk.
Seafood
Pregnant people should avoid raw or undercooked fish, like sushi. Cooked seafood and canned fish and seafood carry a lower risk of causing foodborne illnesses.
Other foods pregnant people should avoid include:
raw sprouts
deli salads
pâtés
A pregnant person should also avoid deli meats and hot dogs unless cooked to a temperature of 165ºF (74ºC) or above.
Food poisoning usually resolves itself after a few days, but in a pregnant person, it can be a serious and even fatal illness. Following food safety protocols can help pregnant people avoid food poisoning, have a safe and healthy pregnancy, and avoid any related issues for them and their child.