By Ms. Preety Tyagi, Lead Health Coach, Nutritionist and Founder of MY22BMI
For people 50 and above, the benefits of healthy eating habits include increased mental acuteness, resistance to illness and disease, higher energy levels, and better management of chronic health problems.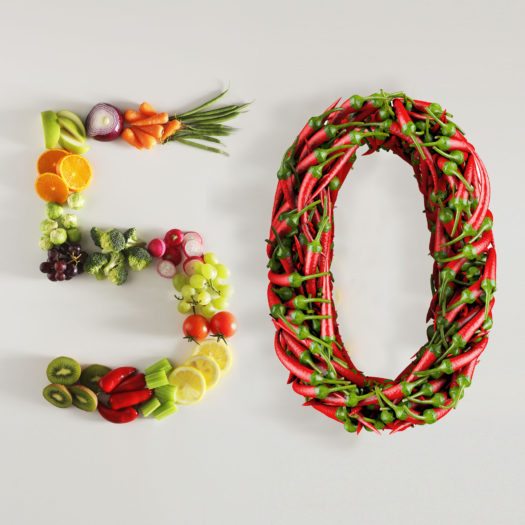 As we age, eating well can also be a sign of positive attitude and strong mind agility. Fortunately, healthy eating at any age doesn't have to be about dieting and sacrifice.
Eating well as an older adult is a lifestyle that embraces fresh, colorful food, creativity in the kitchen, and eating with friends. By making healthy choices you can energise your life and experience the joy of aging well.
Food Habits to Stick By:
Calcium
As we age, our bone health depends on calcium intake much more than it does when we are younger, to prevent osteoporosis and bone fractures. Adults after 50 years of age require 1,200 mg of calcium a day in the form of servings of milk, yogurt, or cheese.
Non-dairy sources include tofu, broccoli, almonds, and kale. However, in cases of poor diet habits, supplementation must be taken up. Try to rely more on good food habits rather than supplements.
Protein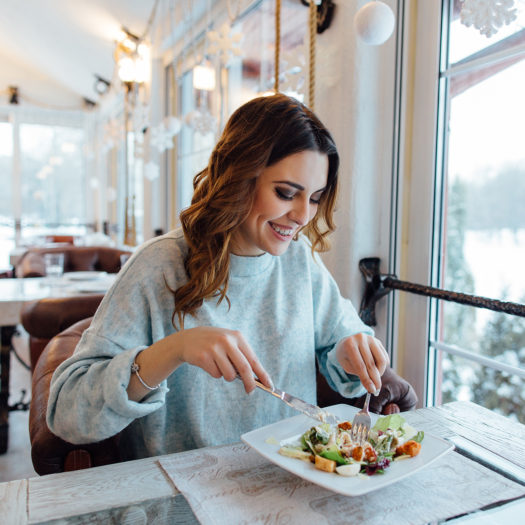 Adults of that age need about .5 grams per pound of bodyweight. Simply divide your bodyweight in half to know how many grams you need. A 60kg woman will need around 30 grams of protein a day. A serving of fish, for example, has about 40 grams of protein.
Include more fish, beans, peas, nuts, eggs, milk, cheese, and seeds in your diet to ensure adequate protein in your diet. Protein supplements can be added to your diet as well.
Vitamin D
After calcium, the other important nutrient to consider for healthy bones is Vitamin D. It's an essential vitamin to absorb calcium in our body. We get most of our vitamin D intake through sun exposure and certain foods (fatty fish, egg yolk, and fortified milk). With age, our skin is less efficient at synthesizing vitamin D, so including a vitamin D supplement is a good idea for sure. Ask your doctor to prescribe a suitable one.
Vitamin B
After 50, your stomach produces less gastric acid making it difficult to absorb vitamin B-12—needed to help keep blood and nerves vital. Get the recommended daily intake (2.4 mcg) of B12 from fortified foods or a vitamin supplement. Vitamin B12 is also essential for keeping us mentally healthy and happy and must be taken care of with growing years.
Grains
Be smart with your carbs and choose whole grains over processed white flour for more nutrients and a higher fiber count. If you're not sure, look for pasta, breads, and cereals that list "whole" in the ingredient list. Adults 50 above need 200g of grains each day. Go for more complex carbs which are low in glycemic index.
Fruit
Focus on whole fruits rather than juices for more fiber and vitamins and aim for 2 servings each day. Go for more colourful fruits such as berries, peaches, plums, jamuns etc.
Veggies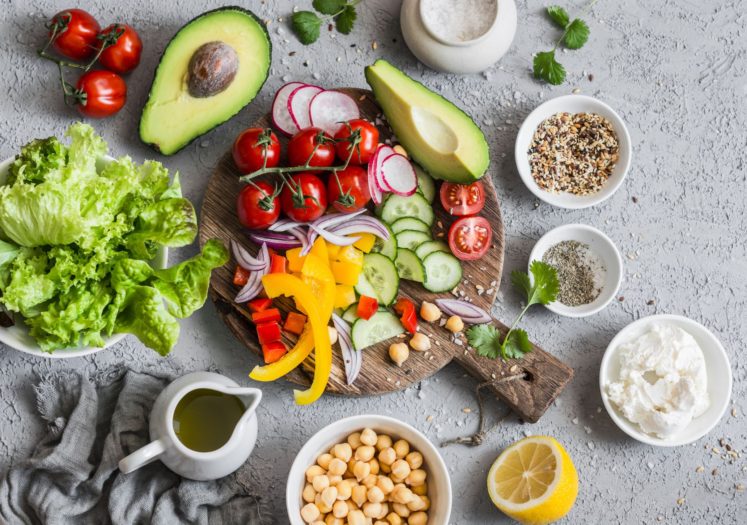 Choose antioxidant rich dark leafy greens, such as spinach, and broccoli as well as oranges and yellows, such as carrots, squash, and pumpkins. Try for 2 -3 cups of veggies every day.
Probiotics
Include healthy probiotics rich foods or supplements in your diet such as yoghurt, buttermilk, sauerkraut, kimchi, kanji, pickles, idlis, dosas, fermented vegetables, fermented beans etc. in your diet.
Water
Stay hydrated for an overall awesome health. This one goes for all age groups…
Food Habits go a long way to serve you well.