Gulkand also known as rose marmalade is made from fresh petals of rose flowers. It is consumed mostly in the summer to cool the body. Due to its sweet taste and good aroma, it is also used in many delicious foods.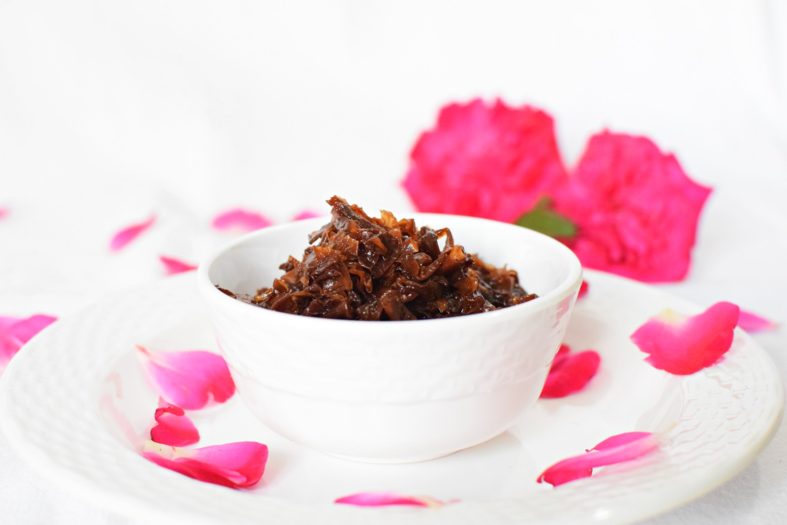 How Gulkand is made?
Gulkand is prepared by mixing fresh petals of rose flowers with sugar or sugar. You can also prepare it by mixing it with honey. When the rose petals are mixed with sugar and kept in light sunlight for 2 or 3 days, then the natural water of sugar and rose petals together make delicious pasty food. This is called Gulkand.
Benefits of Gulkand
Immunity Booster
Consuming it will help you to increase your body's immunity, which can reduce the risk of any viral infection. Consuming a limited amount of mixed honey or sugar in Gulkand will not cause glucose deficiency in the body and you will feel energetic.
Weight loss
Given the medicinal properties of Gulkand, it can be consumed for weight loss. Rose leaves are used to prepare Gulkand. They do not contain fat, so the intake of low-fat foods can be used for weight loss. Eat 1 tsp of Gulkand as soon as you wake up in the morning or after lunch/dinner to keep the digestive system healthy and avoid sweet cravings.
For Your eyes only
The benefits of Gulkand can also be seen in the eyes, as its effect has been described as cold. According to a research report released by experts, the consumption of Gulkand can be relieved the problem of swelling and redness of the eyes.
Managing fatigue and mental stress
Beneficial in reducing fatigue and stress. Actually, Gulkand is an effective antioxidant and helps in energizing the body. Apart from this, the cooling effect of Gulkand can also be helpful in relieving fatigue. In Ayurveda, it has been used in many medicines made to relieve stress.
Skin Benefits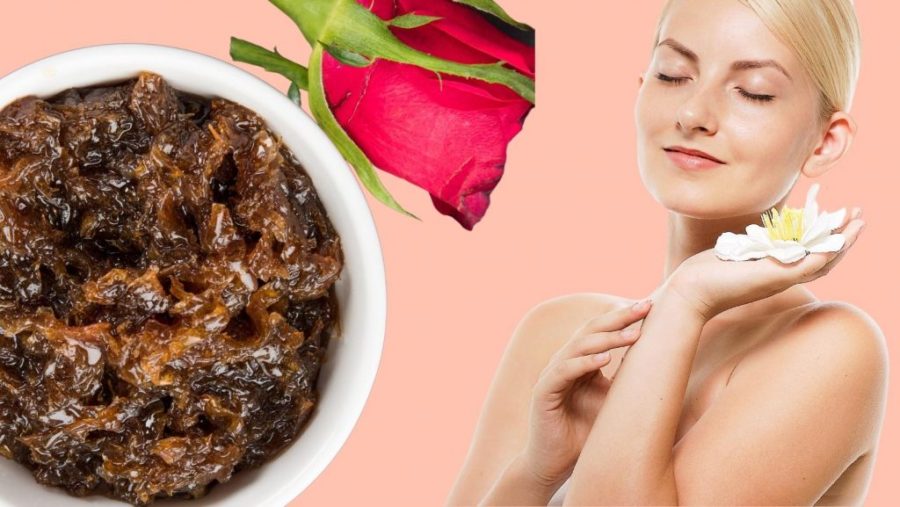 Helps relieve many skin-related problems, such as acne and whiteheads. Gulkand repairs its skin cells from the inside with its properties. The follicles act to remove substances that close the pores. Also, the effect of increasing age is not allowed on our skin.
The secret to a healthy heart

Consuming it is also beneficial for the heart. Magnesium is found in Gulkand made from rose leaves and magnesium can act to control blood pressure and blood glucose. Also, it can help the heart function smoothly, so that our heart remains healthy.
Note: This advice is given only to provide you with general information. Before taking anything, you must consult your doctor or specialist.
More Benefits:
It helps treat mouth ulcers, which mostly happen to people who have more body heat.
It is rich in iron and hence gives women relief from menstrual problems like heavy bleeding, white discharge, and even period cramps.
It helps in digestion and relieves one from constipation. It is therefore used in a pan and is consumed after a meal.
It treats acidity and heartburn. Since it helps in proper digestion, it relieves the person from all sorts of indigestion issues. You can mix it in water and sip it through the day. Sipping on this water can be beneficial for people who experience acidity and bloating regularly.
Useful in treating hemorrhoids or bleeding piles which are mostly caused due to chronic constipation.
Rich in antioxidants it helps in removing toxins from the body.
It prevents nose bleeding during the summer season.
It lessens body odour. Many experts say the cooling effect of gulkand has an impact on the body's sweat too.
Helps sleep. Ayurvedic experts recommend gulkand to those who have a disturbed sleep cycle. You can add this mix to a cup of milk and have it at night. It will promote restful sleep.