Women Fitness recently tried out this unique product that's in the market. Since we women here workout almost everyday (except our days off) and we know its mostly hot outside – 9 out of 12 months. Therefore this product can definitely prove to be of great help.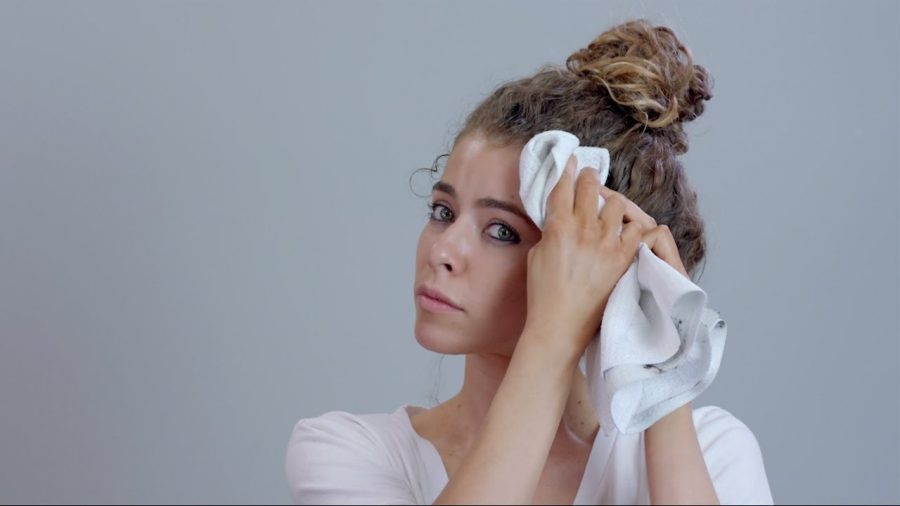 So what is exactly Hair Warrior?
Hair Warrior is a hair treatment that protects your hair from salty sweat! It's that salty sweat that damages your hair. We've often heard women complain that their hairfall has increased ever since they've started working out, etc. So this product is applied prior to working out, to dry hair and your own body heat activates it.
Since we all know that our body can produce up to to 6 pints of sweat an hour, which further even multiplies during a workout session. Sweat contains salt, chloride & potassium all which can dry your hair out -causing it to be dull, brittle & dry.
Thereby comes in Hair Warrior.
It is a revolutionary body heat activated hair treatment that hydrates & protects your hair against sweat. It  replenishes what has been lost & prevents future damage by it's patented "water lock-in" feature. Hair Warrior is applied before you exercise to dry hair. It absorbs immediately into the hair. It is light weight and can be used daily.

It seals in moisture, reduces frizziness, preserves color against fading and adds shine & body.
Hair Warrior is offered in a 4 oz pump bottle. Its retail price is $29.99 available at www.hairwarrior.co.
WF Tip: It smells a little different so be prepared.