Harpriya Bains is an Indian saree-clad comedian challenging stereotypes with her hilarious take on housewives and societal expectations.
In her performances, Harpriya hilariously dissects the term 'housewife' and questions the societal expectations placed on women. She cleverly points out how the term has been "rebranded" in the name of women empowerment, only to reduce housewives to the role of mere appliances—a homemaker. Through her comedy, she highlights the absurdity of Indian patriarchy and the pressures faced by women in Desi households.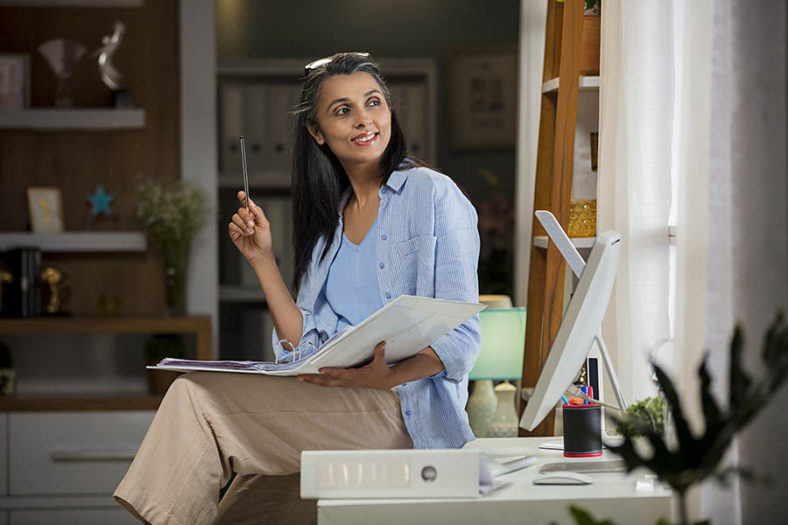 Talking about her achievements, she has performed at numerous comedy clubs, events, and festivals, captivating audiences with her hilarious routines. Featured in popular comedy shows and platforms, earning her a dedicated following. Her solo stand-up show, Carry On Mummy is famous among audiences, and her performances are loved and appreciated.
Namita Nayyar:
You took up the career of a stand-up comedian at 39. What gave you the idea for the same, and how did it happen
Harpriya Bains:
My stand-up journey didn't just start out of a hidden passion or a 'dream big' scenario. It was more like a call of a 'desperate housewife' trying to make herself heard. I always loved watching stand-up shows and found it an excellent medium to not just express your point of view but also show society its own reflection in a lighter, more accepting format which sets them thinking about what's really going on and maybe subtly accepting that some things need to change.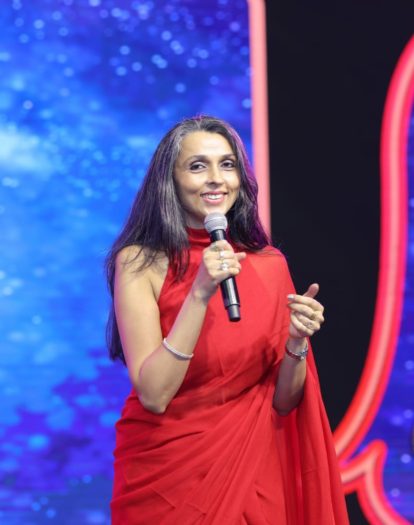 After watching so many married stand-up comedians (mostly all men) joke merrily about marriage and their wives (with all due respect to the great comedy they are doing), I always wondered, where is the wife's point of view? Juggling a home, husband, kids, extended families, a career, dogs, and of course the "patriarchy'' drives us all crazy every day, yet we start afresh all over again every single day not just with a smile but brave enough to laugh at ourselves and at all jokes made on us. This is it, I thought. It's time to get my funny side up and bring out the hilarious tales from our homes thus at the 'mid-life crisis' age of almost 40 when your husband and kids don't really care what you say, I began my journey to find strangers who would not just listen to me but maybe also laugh at my jokes.