In the Indian culture we usually have frequent parties, get-togethers and dinners. And it is often considered discourteous to refuse to have food. Therefore to make your dinner healthy for you and your guests we have some super-delicious recipes that would not cost you any extra calories!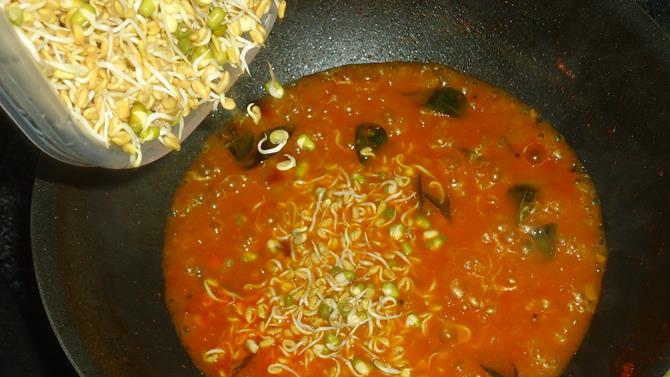 Begin your dinner with a healthy soup like the Fenugreek Seeds Soup. Fenugreek seeds are a rich source of minerals, vitamins, and phytonutrients making it good for digestion and constipation. It is easy to make and tastes great. Full recipe here.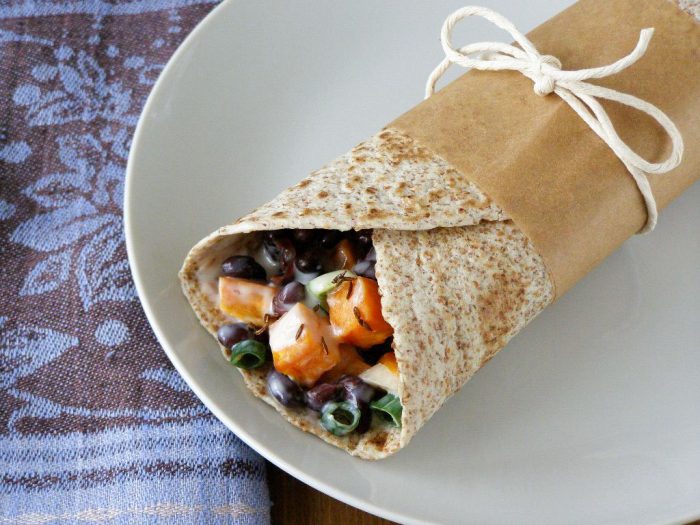 Treat yourself with the delicious Burrito. Who says that healthy can't be tasty? With this healthy starter you can enjoy the delicious flavors of roasted sweet potatoes swirling with tender black beans and corn, succulent red peppers, and juicy tomatoes wrapped in a warm whole-wheat tortilla making this one delicious and gratifying meal. Pair it with a side of sautéed spinach or kale. Full recipe here.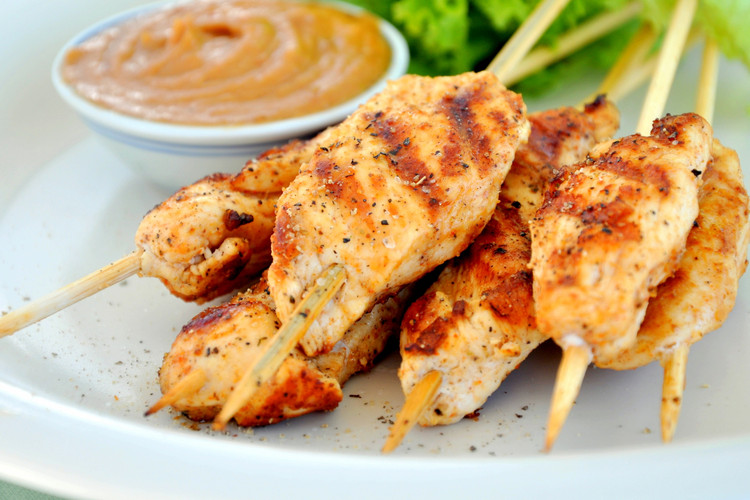 For our non-vegetarian lovers, you can try out the grilled chicken skewers with some tangy tomato sauce. It can be served as an appetizer or a main dish. Check out the recipe here.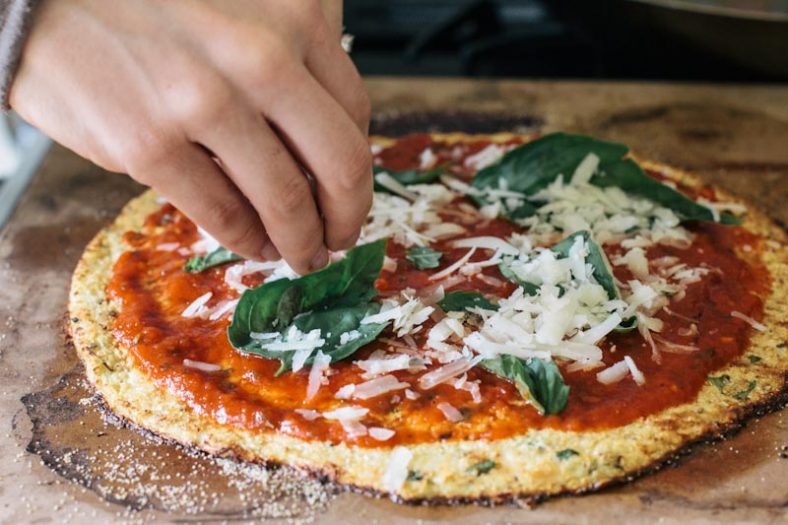 If Saturday is pizza night at your house, try this veggie-powered alternative. Freshly grated cauliflower serves as the base for the creative and delicious crust that you can fold up just like traditional pizza! Try it out this Saturday!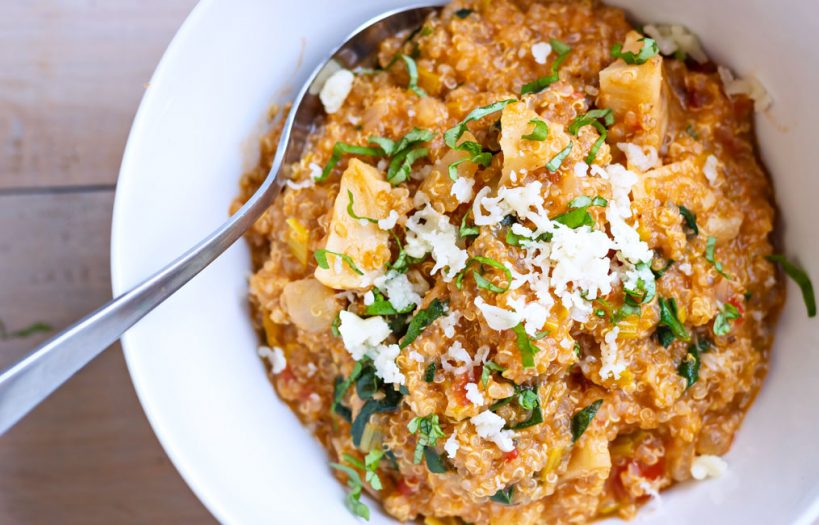 Step beyond the conventional – give rice a skip and replace with ingredients like quinoa and couscous. A hearty meal put together using quinoa, olive oil and a handful of basic spices and herbs. This will surely make your family & friends feeling healthy! Full recipe here.
6. Fruity Dessert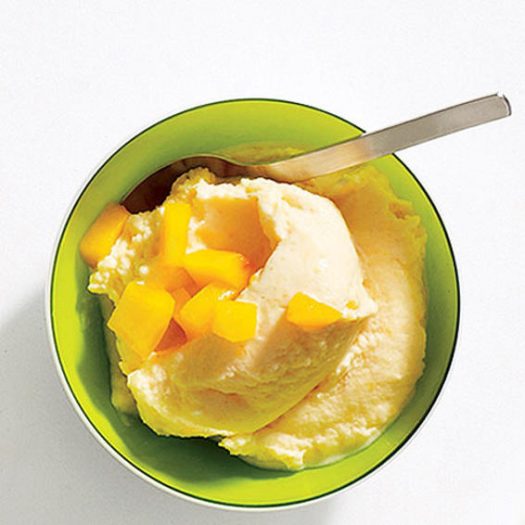 This lip-smacking dessert contains less than 170 calories and is super-easy to make: Take 1 cup frozen peaches, blended with 1/2 cup chilled plain yogurt, add 1 Tbsp honey, and 1 Tbsp lemon juice, and its ready!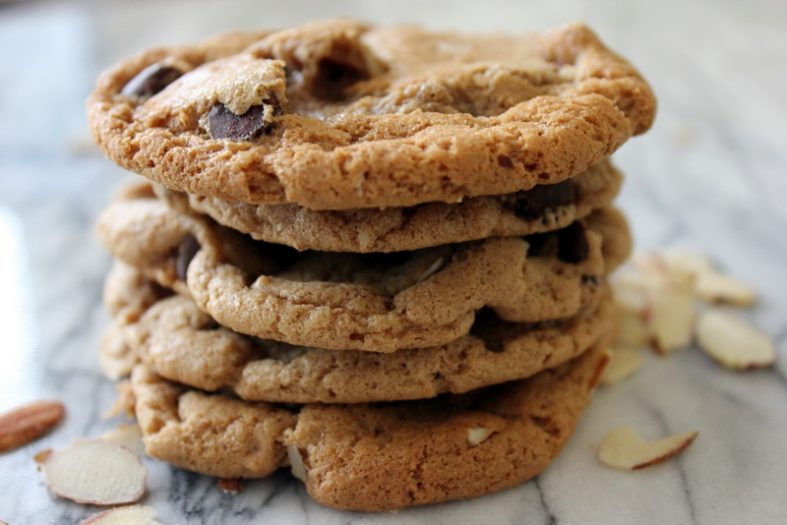 Love the taste of peanut butter cookies? Try this healthy twist on an old favorite, featuring heart-healthy almond butter. Whole almonds add a satisfying crunch to these yummy, nutrient-packed cookies. Full recipe here.
Make your dinner table more interesting (& healthy) with these alternatives!