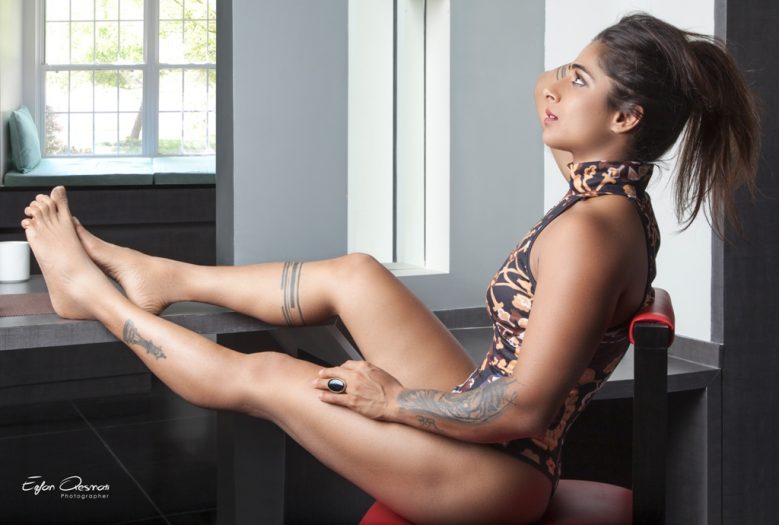 Shweta Mehta is the Winner of MTV Roadies (season 15). A software engineer turned fitness/bikini athlete in 2015, Shweta Mehta is popular for her strength and her bodyweight training. Shweta has also represented India at Asian level and in the US.
We recently had the lovely opportunity to catch up with her to talk about her transformational journey into fitness that changed her life forever. Go check out her interview below!
Ms. Namita Nayyar:
Your leap from being an IT Professional to a Fitness Competitor to winning the Jerai Women's Physique 2016, sounds versatile. Walk us through your incredible fitness journey and tell us how it all began?
Ms. Shweta Mehta:
I finished my studies in 2010 and I went to Bangalore to work as an IT Engineer. Fitness was nowhere in picture at that time, so I came to Bangalore to work with a company. At that time I wanted to work in certain companies, so I joined a Telecom company and then another one, and everything was good there, I was supposed to earn a lot of money and everything was set for me to just get married.
But 3 years ago, down the line I found myself interested in fitness. What happened was that I developed backache and doctor asked me to shed my body weight so that I can be fit. I joined the gym & started liking it, probably I had found my passion. Many people they want to do something else than what they are currently doing but they don't get to know that, so probably I was lucky.
My parents didn't like it in the beginning; they thought that fitness is for your health not a profession. So what I did was I did my first competition being in the job itself. It was a very difficult journey because in the morning I used to go for my cardio and then I used to pack my meals (At least 10-12 boxes), go to office, come back from the office and go directly to the gym to do weight training. It was difficult and it went on like this for 8-9 months and then I took part in the competition and secured the 3rd place. It was in March 2015. That's when I thought that if I can win like this, I should give more time to it, more religiously I should do that.
For this my parents definitely didn't want me to quit my job, because they thought then who will back me up after I leave my job. But it was due to my back pain that I couldn't do so many things at the same time, so I finally quit my job.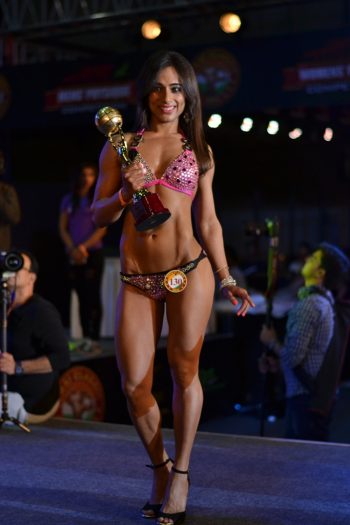 The next 5 months I was completely working on my body-building and then I was blank, like I went completely broke. I had no clients because why would someone take training from me because I was such a new comer. Then finally in January 2016, when I won gold at the Jerai Classics, then things changed a little. That's when my parents thought that she's really achieved this. Sometimes you have to prove to people, even if they are your family. Then they started liking the fact that I'm doing what I really want to do no matter what, no matter how many difficulties I see.
But still wearing a bikini on stage was not easy, and that's why I think more than me, I appreciate my parents' transformation, because they heard a lot from society.
Then I signed Adidas and I found a new life, then I represented India at Asia level and then in US also. We are doing a Netflix show called Ultimate Beastmaster which is aired on the 15th of December, where 18 Indians participated.
Meanwhile I was preparing for Roadies also, I auditioned 3 times: 2014, 2015, 2016. And then when I returned from the US, I saw that there was one audition pending for 2017 And I went from Bangalore to Chandigarh just to give that audition and I finally got in the show and I won the show. Things really changed after that at home. People started praising me, liking me, even though I was still doing what I wanted to do. So more than my winning, it was my family's winning. They could now answer them back and this winning really meant a lot.
This interview is exclusive and taken by Namita Nayyar, President womenfitness.org and should not be reproduced, copied or hosted in part or full anywhere without an express permission.
All Written Content Copyright © 2017 Women Fitness Org