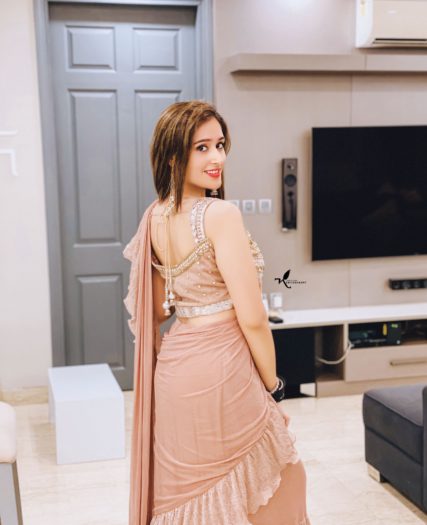 Popularly know as That Glam Girl, Himanshi Tekwani is Famous YouTuber and a fashion influencer. She launched her channel on 20 July 2016 but in no time her popularity grew to more than 3 million subscribers +.
Catch Himanshi Tekwani in her first ever interview on Women Fitness with Ms. Namita Nayyar where she shares her journey as a vlogger & bridal tips.
Namita Nayyar
Himanshi, today you have 3 million subscribers on YouTube and 200k+ followers on Instagram, what inspired you to venture into YouTube. Your first video ever.
Himanshi Tekwani
Everyone is Too much into Makeup,  I wanted People To realize the Importance of Natural Beauty and How can they Enhance it, So mostly I made Videos on Beauty and Diy Home remedies, while also I shared makeup Tutorials so that people can do makeup for events or functions while still maintaining being their natural self 
About Inspiration is that I wanted to Do something on my Own and Never depend on my Parents, Who had, By the way, a lot to offer to me, But standing on your feet Gives a Different Kind of Pleasure.
FULL INTERVIEW ON NEXT PAGE!
This interview is exclusive and taken by Namita Nayyar, President womenfitness.org and should not be reproduced, copied or hosted in part or full anywhere without an express permission.
All Written Content Copyright © 2020 Women Fitness Org