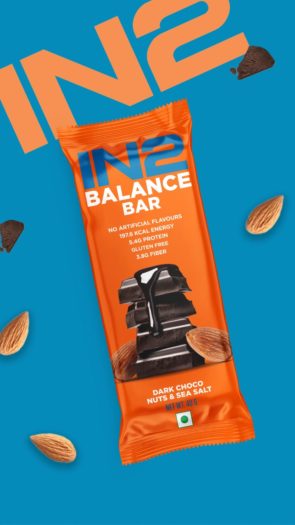 In a move consistent with a history of disrupting categories, IN2 Nutrition today elevates the snacking industry with the release of IN2 Balance, a whole food nut bar that achieves perfect harmony between indulgent taste and healthy nutrition. IN2 Balance Bar's Key ingredient – almonds- are a rich source of antioxidants and fiber that help keep your heart healthy and happy.
"Since day one, IN2 Nutrition has been committed to balancing health and taste and adhering to our promise to craft products with a nutritionally dense key ingredient," says Shashi Thadani, Founder and CEO, IN2 Nutrition. "IN2 Balance Bar honors this promise and is consistent with how we've always entered categories – with an eye towards innovation and disruption.
"With the introduction of IN2 Balance Bar, IN2 is aiming to create a new category of snacks that are indulgent and nutritious- something is not often seen in the healthy snacking industry. "While traveling, I would eat a lot of chocolate bars and I was constantly looking for an on-the-go healthy snack option I could take with me. I tried every option available but noticed that most fell on either end of the very tasty or very healthy spectrum, but none managed to strike that balance of being both nutritious and delicious. This leads me to create something unique for the Indian consumer that is looking for healthy, better-for-you products that are tasty." Said Thadani at the launch of the IN2 Balance Bar.
IN2 Balance Bar is a first of its kind in India that is focused on using Whole Foods clean ingredients that ensure no loss of nutritional value.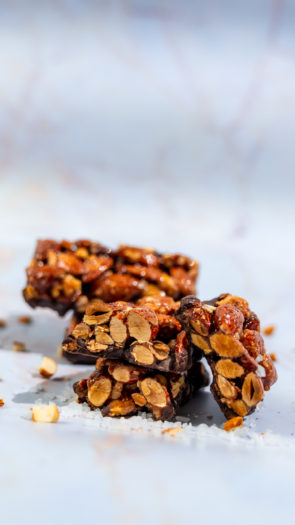 "Foreseeing a significant shift in food consumption patterns moving to healthy unprocessed food, we createdIN2 Balance Bar to address a fast-growing need for healthy wholesome snack options, that doesn't compromise on taste." According to Founder and CEO, Shashi Thadani.
About IN2 NutritionIN2
Nutrition is a Sports and Lifestyle Nutrition brand, focused on making every effort to continually anticipate customer needs and bring innovative products to fuel them. Our MISSION is to develop and bring to market products that provide you with the EDGE you need in fitness and in life. We don't accept the norm. We strive to disrupt it. Created by our experts at IN2 our proprietary formulations are manufactured in a state-of-the-art facility made with the highest quality ingredients sourced globally. 
Website: www.in2nutrition.in