"Skinny fat" are people who appear to be a healthy weight (by BMI standards) yet have a relatively high body fat percentage. Also, known as "normal weight obesity" (as in, a "normal" weight range for that person's height)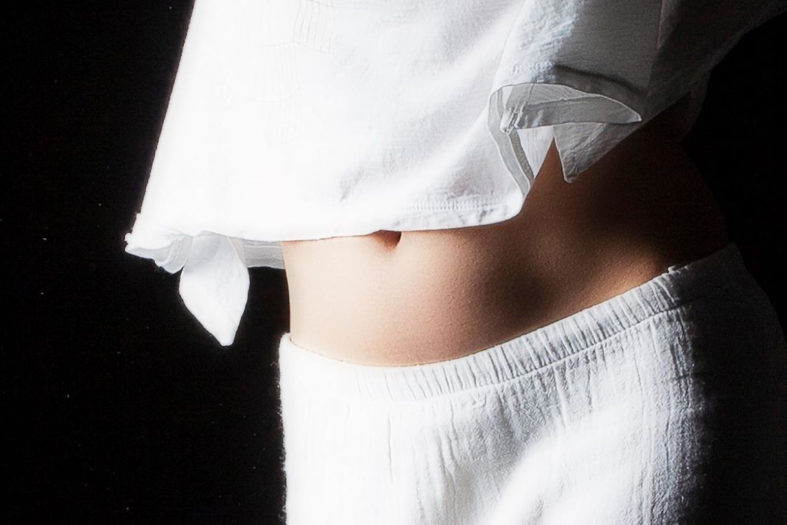 Am I "Skinny Fat"?

Check out the below statements if you happen to be skinny fat or are a case of normal weight obesity.
You lack muscle.
You experience constant "sugar crashes" or "brain fog," such as fatigue, low energy, or difficulty with your focus, memory, or concentration.
Your diet has not much protein.
Belly is bigger than the rest of your body or You posses abnormal body fat in the mid-section.
Your diet regularly consists of excess carbohydrates, artificial sweeteners, sugar, or processed foods.
You feel light-headed after mild exercise.
Possible Solutions to "Skinny Fat"
Being mindful of your everyday habits — what you eat, how often you exercise, how much sleep you're getting, how much water you're drinking, etc. — can have a positive impact on your health, regardless of your body fat percentage or weight.
Follow a balanced diet. Limit the intake of highly processed foods. Stick to the four major food groups: protein, good fat, non-starchy vegetables, and carbs.
Eat Your Protein. That means eggs, nuts, seeds, fish, or chicken. Not only will you feel fuller, but sufficient protein intake also protects your muscles and maintains a healthy metabolism.
Exercise, exercise, exercise. It's not always easy, but even getting your heart rate up for 30 minutes a day helps. Research is done by some of the world's most foremost cardiologists, exercise physiologists, and epidemiologists jogging or running a few miles a couple of times a week helped manage weight, lower blood pressure, improve blood sugar, and lower the risk of some cancers, respiratory disease, stroke, and cardiovascular disease. Even better, it lowered the runners' risk of dying from any cause and extended their lives an estimated three to six years-all while lessening their risk for overuse injuries as they age.
Get stronger. Strength training can help you build and maintain muscle. And according to some research, you should pair your protein with strength training to optimize muscle mass.
Relax. Stress can cause your blood pressure to skyrocket, so take a yoga class, meditate, or read. Anything to get your stress levels down.
Sleep. Six to eight hours is the goal.