By Ms. Preety Tyagi
Nutritionist, Founder My22BMI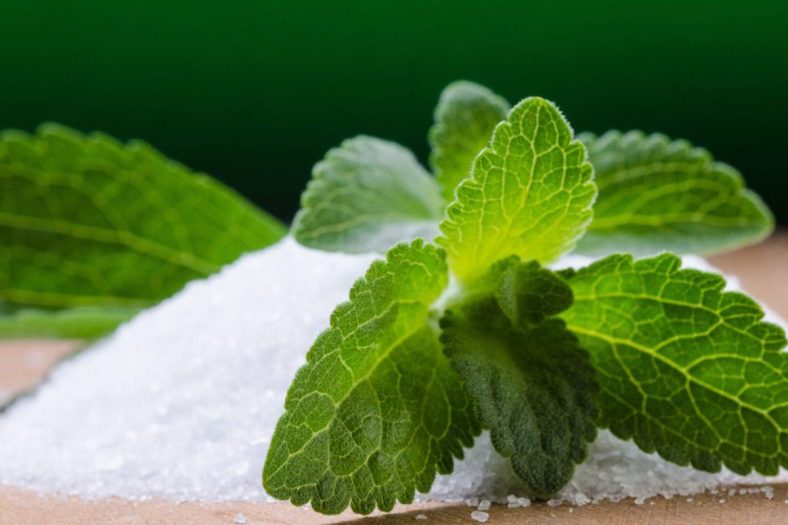 Stevia is a natural sweetener extracted from the leaves of the plant species Stevia rebaudiana.
While sugar, corn syrup, honey, jaggery and fructose all qualify as natural sweeteners, none of them are calorie-free or have beneficial effects on those with metabolic disorders. Apart from its non-caloric sweetening properties, stevia extract has other benefits too.
According to many researches, stevia extract has anti-hypertensive, antihyperglycemic, antioxidant, non cariogenic, chemoprotective, anti-inflammatory, immunomodulatory, and antiviral effects on human health.
BENEFITS OF STEVIA EXTRACT
1. Aids in weight loss:
The most popular benefit of replacing sugar with stevia is weight loss. Since stevia is a zero-calorie sweetener, it cuts down on the excess calories from the sugar and results in a calorie deficit. This results in some weight loss over a period of time if combined with a good diet and workout.
2. Effective Antioxidant:
Many researches have shown that its extract exhibits high antioxidant activity, greater than that of green tea extract. It may protect the cells in your body from free radical damage, that usually occurs from exposure to smoking, pollution, radiation, etc.
3. Blood pressure regulation:
Many studies conducted, have shown that the consumption of it dilates blood vessels that helps in keeping blood pressure at healthy levels. Research has shown that stevia significantly reduced systolic and diastolic blood pressure in people with mild hypertension.
4. Controls cholesterol:
Studies have shown that it improves the overall cholesterol profile. Researchers found that stevia extract increased HDL or "good" cholesterol levels and decreased elevated serum cholesterol levels, including triglycerides and LDL or "bad" cholesterol levels.
5. Provides immunity support:
It's leaf extracts exhibit significant antiviral, antimicrobial activity, antibacterial and antifungal activity towards a wide range of pathogenic bacteria, including enterohemorrhagic Escherichia coli.
6. Good for diabetics:
It is a great alternative to sugar and even artificial sweeteners for diabetics. Artificial sweeteners are extremely harmful to one's health because of the numerous side effects associated with it. But when that is replaced with stevia in limited quantities, it helps in blood glucose regulation.
7. Naturally gluten-free:
Organic stevia is naturally gluten free. Therefore it can be consumed by people who are suffering from celiac disease or following a gluten-free lifestyle out of choice.
However, not all types available in the market are organic. These could be laden with pesticides, chemicals and fillers.