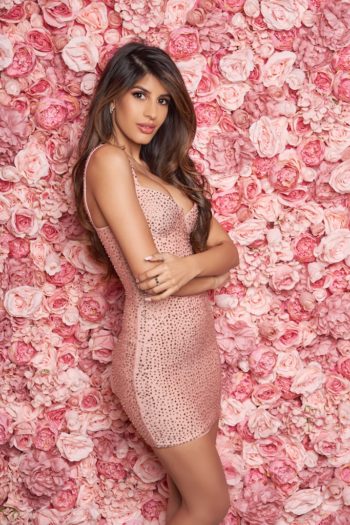 Jasmin Walia is a British Indian television personality, singer, songwriter, actress and businesswoman. She first came into limelight with the British reality television show The Only Way Is Essex. She gained popularity with her English-Punjabi single "Dum Dee Dee Dum" (2016). Her English-Punjabi track, "Bom Diggy" (2017) with Zack Knight, featured in the top Indian pop charts.
Let's talk to the "Bom Diggy" fame star, Jasmin Walia about making it big in Bollywood and world over.
Ms. Namita Nayyar:
You first came into limelight with the British reality television show The Only Way Is Essex. Tell us more about your entry into the glamorous world of entertainment?
Ms. Jasmin Walia:
I have been doing the whole entertainment industry for a while, since I was very young. A lot of people don't know this but I was in Harry Potter haha! I also did musical theatre. It's all I really know. Its been a lot of hard work and The only way is essex was a really great platform for me to showcase myself and at the time I really enjoyed it but it wasn't exactly what my heart wanted to do. I always loved to sing and that's what I always wanted to do so I decided to release my first official song 2 years ago 'Dum Dee Dum'. Then it kind of went from there, I worked on it all independently. With money I worked for I just invested it back in to myself and I funded all my own videos and my music. Now I am doing it full time and I just love it so much!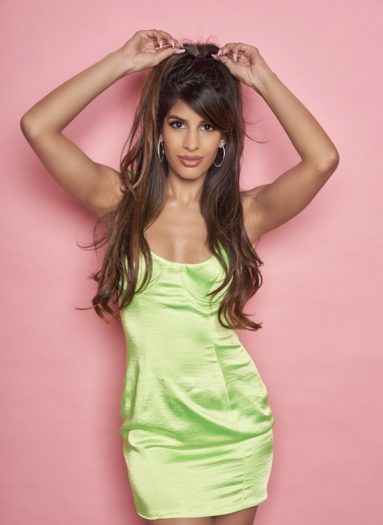 Ms. Namita Nayyar:
You were voted as the sexiest Asian in UK in December 2014 in the poll by UK-based Eastern Eye magazine. Share top 3 secrets to flawless skin and body?
Ms. Jasmin Walia:
3 Tips – I go to the sauna/steam every 2 days, I do squats because its the best for your bum and legs and lastly I take vitamin tablets.
Ms. Namita Nayyar:
You have created your own fashion line, Pop by Jasmin, with the product range of lipsticks and beauty accessories. What motivated you to start this?
Ms. Jasmin Walia:
I love make up! I am so pleased with the response. A lot of people used to always comment on all the lip shades I wore and so one day I was just like I am promoting other people's brands, and so why not make a brand for myself where I get to choose the shade of colours I really like and I know my fans will really like. Actually the collections have both sold out. I need to work on a new bigger collection but I am just finding the time as lately been a little difficult as music is my first priority. But I will definitely love to expand the brand and create more products. I also wanted to make the brand target catered for more asian skin colours and what suited them.
This interview is exclusive and taken by Namita Nayyar, President womenfitness.org and should not be reproduced, copied or hosted in part or full anywhere without an express permission.
All Written Content Copyright © 2020 Women Fitness Org