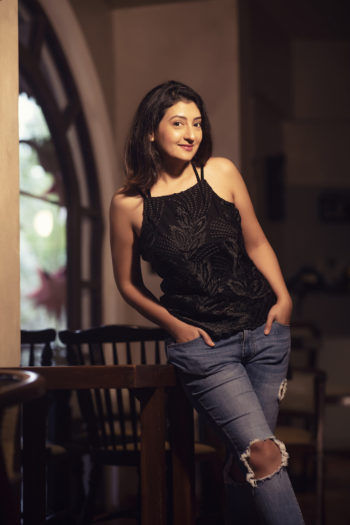 Juhi Parmar is an Indian TV personality and an anchor, actress, television presenter, singer and dancer. She is best known for her role as Kumkum in the television series Kumkum – Ek Pyara Sa Bandhan. She participated in the reality show Bigg Boss that aired on Colors TV in 2011 and emerged as the winner.
She was most recently seen on Colors TV show Tantra as Sumati Khanna in 2019.
Women Fitness India joins the beautiful actress and mom, Juhi Parmar for an interesting conversation on this Mother's Day!
Ms. Namita Nayyar:
You started your journey with an iconic role of Kumkum in Kumkum – Ek Pyara Sa Bandhan that came to be known in each Indian household and went on to do reality shows and now you have entered the YouTube world, you definitely had a journey of your own, Now that you look back how would you describe it all?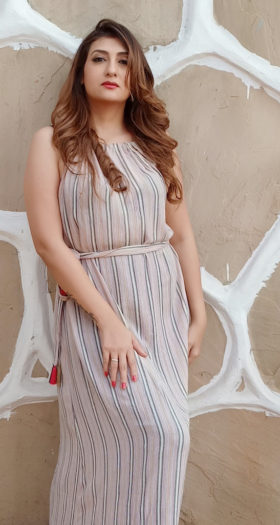 Ms. Juhi Parmar:
I describe my journey as fulfilling and I am grateful for it because when I thought of becoming an actor, I never thought of a particular medium, all I knew was I wanted to act. Then from serials to reality shows, I realized the excitement and the adrenaline rush that you experience while participating in a reality show, I loved that too. Now when I am a YouTuber and a vlogger, there is no character that I am playing, there is no competition like a reality show. You have to be out there for a lot of people who want to see how you live, who want to understand how you do certain things. It's a gradual progression and I am happy about it. I am happy that I can connect to so many people through my channel and can come up with the content that I like and would want to share with them without depending on any particular storyline or guidelines to follow by anybody else. It's quite a freedom and I am loving this whole sense of freedom. I have loved every bit of being an actor, be it playing characters to doing reality shows to now having my little channel. 
This interview is exclusive and taken by Namita Nayyar, President womenfitness.org and should not be reproduced, copied or hosted in part or full anywhere without an express permission.
All Written Content Copyright © 2020 Women Fitness Org