Kawa is known to be a very renowned remedy in Kashmir to keep one warm and cozy. The aromatic beverage is rich in spices, has the antioxidant properties of green tea, and offers many health benefits. Kashmiri Kawa Tea by Kaashi Wellness features the goodness of spices like saffron, cloves, and cinnamon, and is ideal for the winter season.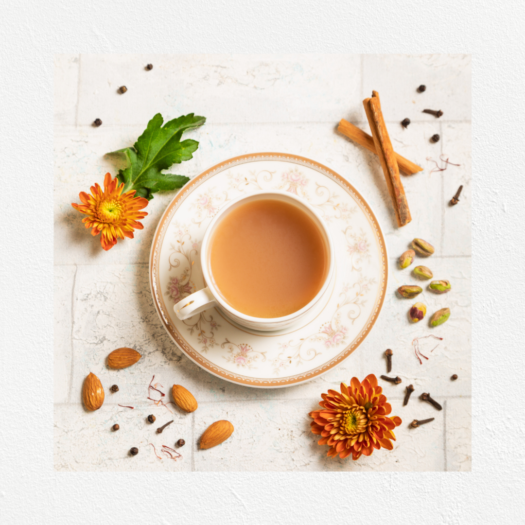 Benefits:
Relieves stress and is anti depressant:
Drinking a cup of Kawa Tea at night stimulates chemicals like Dopamine, Endorphins and Serotonin which relaxes the mind, alleviates it from stress and anxiety and helps you sleep better. The antioxidants work their magic on the liver to boost the cleanse of the body toxins. It helps in getting rid of impurities generated by the liver during the detoxification of the body.
Build up your body's defense system:
Saffron is one of the major ingredients of Kashmiri Kawa Tea and is known to be a good source of Vitamin B12. Vitamin B12 helps in strengthening the immune system. The antioxidants present in the tea acts as a natural home remedy to coughs, colds, flu and chest congestion and helps in fighting infections and ailments.
Improves metabolism and energy:
The flavour-packed and antioxidant rich tea invigorates your senses when you are feeling lethargic. It's perfect to kick-start your day with and iis a wonderful energy booster that will keep you active for the rest of the day.
Pricing: INR 750 for 200 gms
Website link: https://www.kaashiwellness.com