Our skin is a complex organ that requires a lot of love, affection, and special nutrients to stay healthy, which is why it's crucial to take a step back and understand exactly what your skin requires. While cute packaging and hollow assurances may appear appealing at first, it's important to remember that what goes into a product is the most important factor to consider when looking for skincare that truly works.
Here, Khadi Natural brings some Products that not only embrace your skin but also make it brighter, smoother, and healthy.
Khadi Natural Face Gold Massage Cream
Face Gold Massage Cream includes potent antioxidants that protect skin from free radical damage, moisturizing plump skin, and decreasing the appearance of fine lines, puffiness, and dark circles, slowing the effects of ageing. It comes in a 50gms package and is priced at INR 195.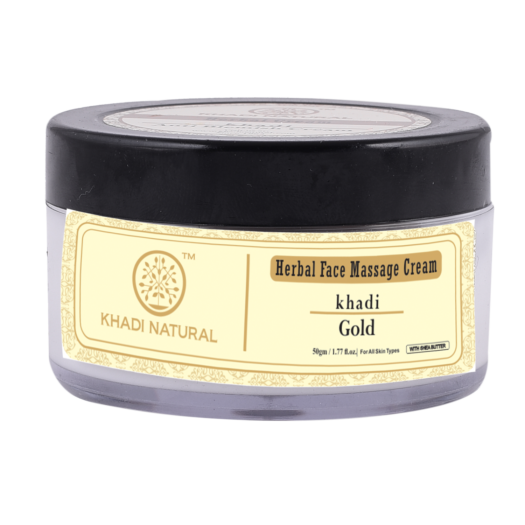 2. Khadi Natural Sunscreen Moisturizing Lotion
Sunscreen Lotion SPF 50 keeps your skin hydrated while protecting UVA and UVB radiation during the day. This sunscreen is formulated with the most powerful natural chemicals, absorbs rapidly, and allows your skin to breathe and glow naturally. This non-sticky solution provides high-performance broad-spectrum sun protection while also protecting your skin from harmful pollutants during the day. UV Shields Can Help You Reverse UV-Induced Skin Aging UVB Shields to Protect Against Wrinkling and Other Negative Sun Effects Chamomile Moisturizer protects your skin from free radical damage, which is a major cause of premature aging, and thus helps you keep your youthful charm for a longer period of time. It comes in 100ml and 200 ml packaging and prices at INR 315 and INR 525 respectively.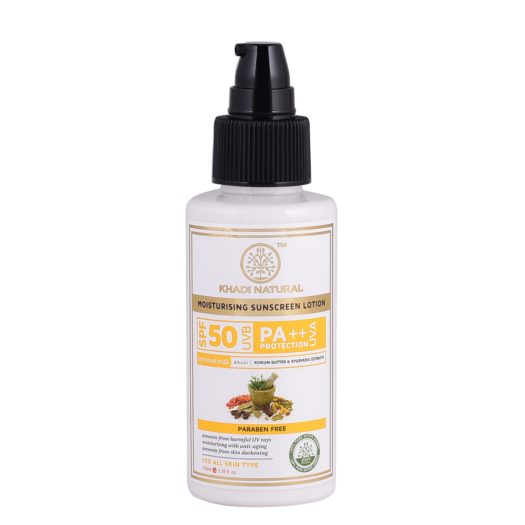 3. Khadi Natural Neem, Basil and Mint Face Mask
The Neem, Basil, and Mint Face Pack (Anti Acne) mask helps your skin get rid of toxins that build up underneath your skin on a regular basis, as well as bacteria, germs, and filth embedded in your skin, giving it a natural glow. This magical face pack comes in 50gms packaging and is priced at INR 160.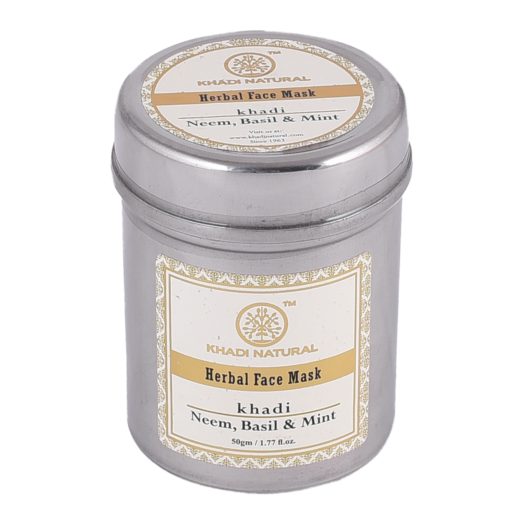 Where To Buy :–