By Manoli Mehta
There are several reasons why you should flush out toxins and waste from your body. For instance, cleansing your kidneys improves their function and reduces bloating. Likewise, cleansing your kidney improves your ability to process certain foods, absorb nutrients and convert food to energy, preventing fatigue. Flushing out waste and toxins prevents potential infection and reduce the risk for bladder problems. Similarly, cleansing the kidneys reduces the chances of having painful kidney stones, corrects hormonal imbalances and prevents skin breakouts such as acne, eczema and rashes.
8 Kidney Cleansing Foods in Your Kitchen
1. Apple Cider Vinegar
Apple cider vinegar is effective in preventing oxidative stress of the kidneys. It increases the levels of antioxidants in the body, balances blood sugar levels and reduces blood pressure, creating optimum conditions for kidney health. Apple cider vinegar contains citric acid which dissolves kidney stones. Frequent intake of apple cider vinegar also flushes out toxins from the kidneys.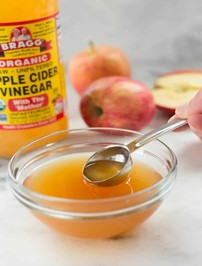 2. Kidney Beans
Kidney beans not only resemble the kidneys but also remove waste and toxins from the kidney and flush out kidney stones effectively. Kidney beans are rich in Vitamin B, fiber and several minerals which help to clean the kidney and boost the function of the urinary tract.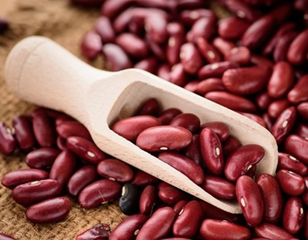 3. Lemon Juice
Lemon juice is naturally acidic and increases citrate levels in urine, hence discouraging the formation of kidney stones. Lemon juice also filters blood and flushes out wastes and other toxins. Daily intake of diluted lemon juice reduces the rate of kidney stone formation and dissolves calcium oxalate crystals, which is the most common constituent of kidney stones. For people with kidney stones, combining lemon with olive oil ensures smooth passage of the stones.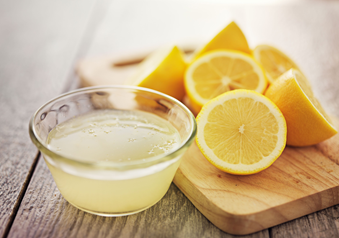 4. Watermelon
Watermelon is a mild diuretic. It hydrates and cleanses the kidneys. It is also rich in lycopene, which improves cardiovascular health and ensures well-functioning kidneys. Watermelon also has large quantities of potassium salts which regulate acidity of urine and prevents stone formation. In fact, eating watermelon regularly is great for kidney health.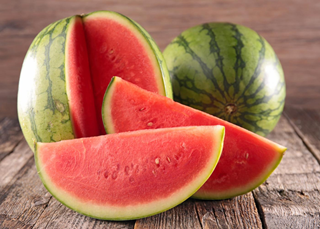 5. Pomegranate
Both the juice and seeds of pomegranate contain large amounts of potassium and therefore are effective in removing kidney stones, hence labelled as kidney foods. Potassium lowers acidity of urine, prevents stone formation because of its astringent properties, curtails crystallization of minerals, and flushes out toxins and waste from the kidneys.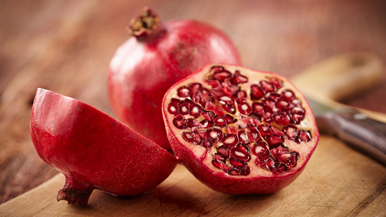 6. Basil
Basil is an effective diuretic. It removes kidney stones and improves kidney functioning. Basil also lowers the level of uric acid in blood and improves kidney health. Its ingredients such as essential oils and acetic acid break down kidney stones and allow for smooth removal. Basil is also a pain killer.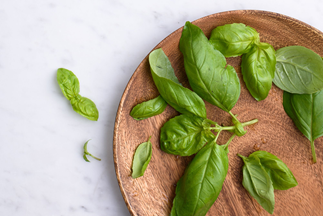 7. Dates
When dates are soaked in water for 24 hours and then consumed after seeds are removed, they are effective in dissolving and flushing out kidney stones. Dates are rich in fiber, helping to reduce the risk of kidney stones. The magnesium ingredient in dates also cleanses the kidneys.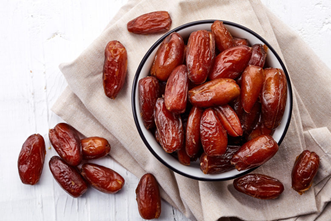 8. Cauliflower
Cauliflower is a kidney-friendly cruciferous superfood that is an excellent source of vitamin C, folate and fiber. It is packed with compounds that help in neutralizing the liver toxic substances in the body. It can be consumed boiled, blanched, raw or in salads.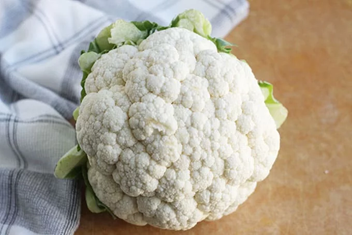 The kidneys are amazing little organs. Each day, they process about 200 quarts of blood, getting rid of excess water and waste products, removing toxins and keeping the body functioning smoothly. If the kidneys are not able to remove toxins and waste from the body, they will build up in the body and hinder the normal function of kidneys, liver and other organs, resulting in exhaustion, stomach pain, headaches, water retention and other problems.
Try adding these kidney foods in your diet.