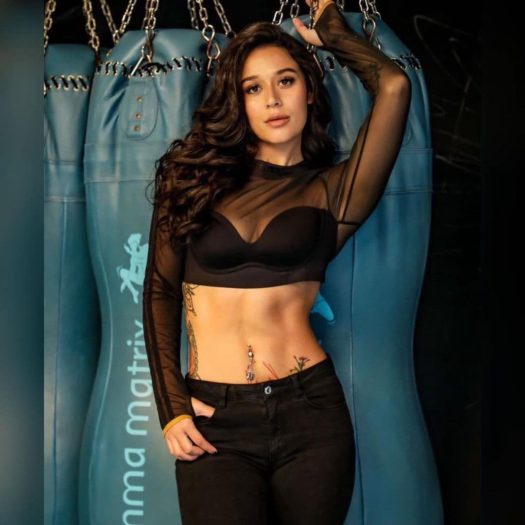 Krishna Shroff, daughter of Bollywood veteran actor Jackie Shroff and sister of Tiger Shroff, always dominates for one reason or the other. She is included in the list of star kids who have achieved stardom without even making a debut in Bollywood. Krishna is a fitness freak just like her brother.
Krishna Shroff was sure about what she wanted to do in her life, and not just follow in their footsteps. Fitness and managing her MMA (Mixed Martial Arts) league are her life's passions. People today praise her for her fit body, but what pushed Krishna into this sphere in the first place?
Women Fitness India gets in a candid chat with Krishna Shroff on Fitness, Lifestyle, and More exclusively as she graces our May Cover!
Ms. Namita Nayyar
Krishna, You come from a Bollywood family, however, you choose to take a different career path and establish a career in fitness, tell us more about your journey?
Ms. Krishna Shroff
I've always been one to steer away from the norm. You'll never find me following a trend or jumping on any bandwagon. I believe in making the most out of my every day by doing what I truly feel passionate about and what makes me happiest at my core. Fitness is something I wish I found sooner. It's changed my life in all the right ways and I'm blessed to be able to make a living off of what makes me be the best version of myself as well as what helps people better themselves every single day. I love the fact that it's been a rollercoaster of a journey. This isn't something that's handed to you. You have to motivate yourself to get off of your own ass every damn day and I fucking love it.
FULL INTERVIEW ON NEXT PAGE!
This interview is exclusive and taken by Namita Nayyar, President womenfitness.org, and should not be reproduced, copied, or hosted in part or full anywhere without express permission.
All Written Content Copyright © 2022 Women Fitness Org