We have curated a lookbook of Women Fitness India Celebrities who walked Cannes Film Festival 2022.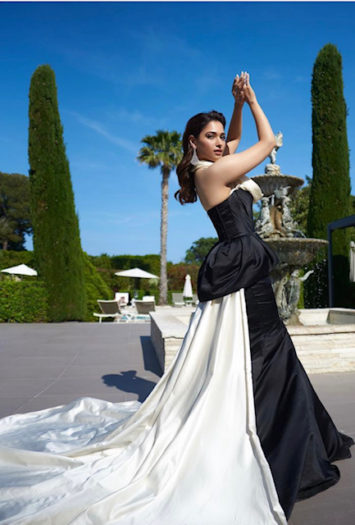 Tamannaah Bhatia needed some extra blessings, as she made her debut at the Cannes Film Festival this year. Tamannaah attended Cannes 2022 as a part of an 11-member delegation from India as the nation has been selected as the Country of Honour at the ongoing film festival. Before walking the red carpet, the actor sought the blessings of the late Audrey Hepburn.
Tamannah, along with AR Rahman, Ricky Kej Nayanthara, Pooja Hegde, R Madhavan, and Nawazuddin Siddiqui among others, has been a part of a delegation led by Union Minister for Information and Broadcasting Anurag Thakur. She was seen dancing the ghoomar along with Pooja, Deepika Padukone, and Urvashi Rautela, at the inauguration of the Indian pavilion on the second day of the festival.
Actor Hina Khan is among the many Indian celebrities, including Deepika Padukone, Aishwarya Rai Bachchan, Pooja Hegde, and Tamannaah Bhatia, attending the Cannes Film Festival 2022. After stunning the internet with two back-to-back stunning looks, the star finally walked the red carpet today (IST). And to say that she looked ethereal would be an understatement.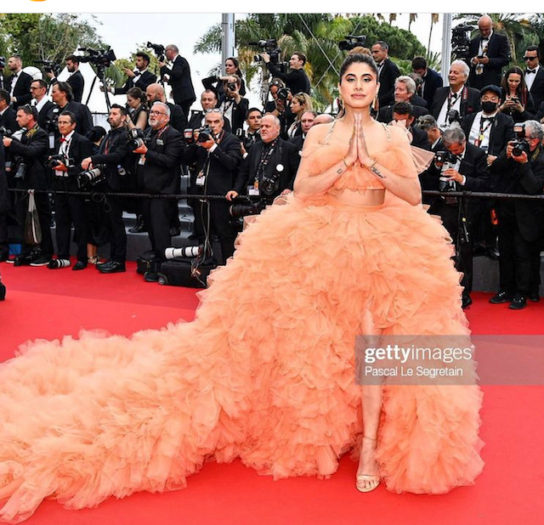 Malvika Sitlani we are super proud of you for making your FIRST red carpet debut at the Cannes Film Festival 2022. It looks like you have come straight out of a dreamy fairytale. Well, there are many iconic fashion moments at Cannes but this year you will definitely be our highlight!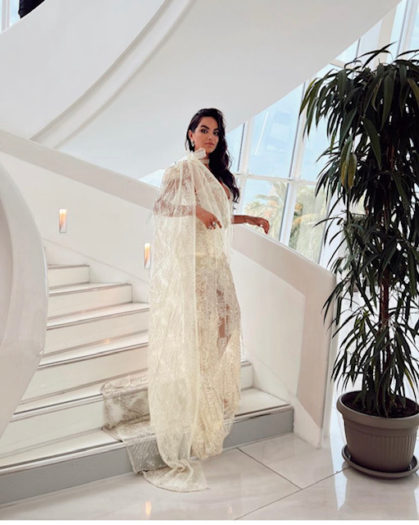 Diipa Büller-Khosla is a self-made global influencer and entrepreneur who has empowered and inspired many with her talent and craft. From being India's first influencer to be invited to speak at Harvard Business School to start her own skincare brand, Indē Wild, Diipa's content is all about fashion, luxury, lifestyle, and now, motherhood as well. It's her 5th Cannes red carpet and as always, she's looking ultra-glamorous in her all-white chic saree.