By Ms. Shalini Bhargava
Director at JG'S Fitness Centre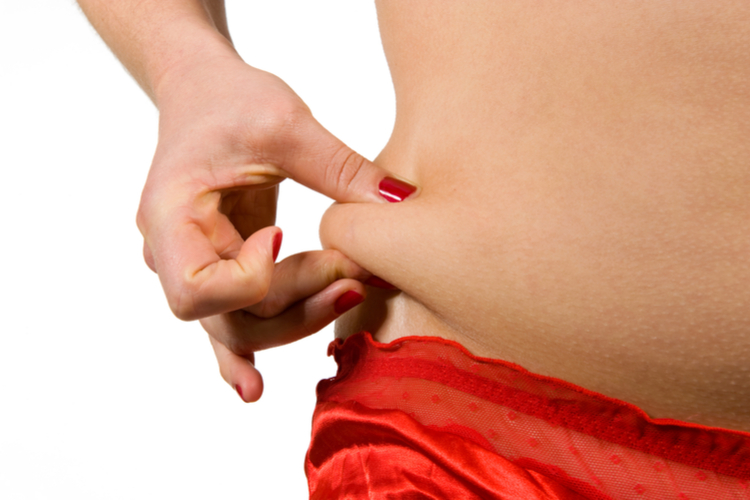 Every single women out there wishes to have a leaner waist, a smaller pant size. But narrowing your waistline is much more than how you look in the mirror; it's about refining your sensitivity to insulin levels, glucose levels, and peril for diabetes difficulties, such as strokes, heart attacks and grave maladies like cancer. Various studies conducted have revealed that stomach fat is a driving aspect behind the growth of insulin resistance and type 2 diabetes.
If weight loss is your ultimate fitness goal, especially if you are a diabetic, love handles, the stubborn pinchable fat on both sides of the abdomen, can definitely prove to be a hurdle for you. For a woman whose waist size is larger than 35 inches, it is very significant to lose the deep stomach fat first. This is essentially better for recovering your health, as visceral fat has been associated to plentiful of health issues, comprising pre-diabetes, Type 1 diabetes, high blood pressure, high cholesterol and swelling problems. Although it might seem like an almost effortless task to get rid of your love handles, these hard-to-loose fats often fail to respond positively to nutrition and exercise changes.
These love handles seem more protuberant when one wears tight and body hugging clothes, but a major reason for developing love handles is the unwanted fat retention in the body. Love handles are nothing but the extra unwelcome skin that spreads out from the hips and belly area. When we are incapable of burning the additional calories that we eat, they slowly start accumulating in the body in the form of fat. One such type of excess fat build-up is love handles.
Reasons for developing love handles in diabetic women
The main and sole reason for accumulation of love handles is the absence of training and exercising owing to which the consumed calories stay unburned and get gathered as fat in the body. This fat can hoard almost anywhere and in any part of the body, but there are specific reasons why this fat gets stored in the areas like the hips and the stomach. Additional release of hormones like cortisol, lack of body movements, ageing, being deprived of proper sleep, consumption of a diet which is rich in calories, carbs, are equally responsible for fat growth in the body. Also, in some cases love handles can also be developed when the diabetic women suffers from a condition like hypothyroidism goes undiagnosed.
A proper diet and exercise schedule will help lose body fat overall and then the love handles will also be targeted. But without losing overall body fat one cannot lose the love handles.
Exercises to get rid of your love handles
Woodchoppers: Making use of one-hand weight, you must stand with your feet being hip-width apart with your body weight being on your left leg. Begin exercising by ensuring that you hold the weight in both your hands by your left side shoulder. This should be followed by gently twisting to make a chopping movement downwards towards the direction of your right hip. Let your knees and feet to pivot with the rotation. Elevate the weight backwards up to your left side shoulder and duplicate for twenty reps. This should be followed by working your right side.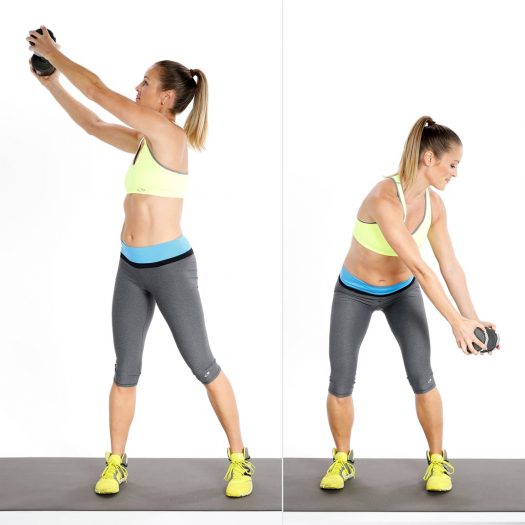 Dumbbell Squat to Overhead Press: Perform the workout by standing tall with your feet being shoulder-width apart and hold a pair of dumbbells in front of and against your shoulders. While excising you must ensure that your palms face each other and your elbows are pointed down towards the direction of the floor. Gently pull your shoulders backwards and support your core. This should be your start posture. From this position, start pushing your hips backwards gradually bending your knees to lower down your body as far as you restfully can come down into a squat position, keeping your chest up as you continue do so. The moment you hit the lowest point of your squat, instantly push through your heels to come back to the standing posture and concurrently press the dumbbells up above till the time your arms are in a straight posture, but not locked out. This is your beginning position for the rest of your reps.
Rotational Pilates Exercises: Performing these functional upper torso Pilates exercises will aid in engaging your core, obliques and muscles of the abdomen. One of these movements known as criss-cross, requires one to lay down flat with your legs being elevated and spread out. The moment one of your knee bends, your chest too revolves towards it. When a Pilates equipment is added to this type of workout, it becomes all the more functional.
Pilates Side Bends: The method of Pilates comprises of more side-bending workouts. These fitness movements functionally reinforce your exterior obliques while they carve your waistline with much accuracy. Most of them are typically known to utilize a much larger variety of motion than the typical side-bend workout, thus making them even more operative to perform. These Pilates movements work overtime by concurrently engaging your exterior obliques and your latissimus dorsi.
Along with the above mentioned exercises, there are also a couple of effective yoga movements which will help in keeping the unwanted bulge that resides on the side of your stomach at bay.
Down Dog Posture: Begin the exercise by kneeling down onto your hands and knees with your wrists being below your shoulders and your knees being placed underneath your hips. Now gently breathe in as you fold your toes under your heels. Then you must breathe out to elevate your hips, till the time you reach into the characteristic upside-down-V shape position termed as Downward Facing Dog. Continue the exercise by spreading out your fingers wide and produce a straight line in between your elbows and middle fingers. Work on flattening your legs and lowering your heels toward the ground. Unwind your head in between your arms, and direct your gaze through your legs or upwards towards your abdominal button.  Inhale deeply for five breaths.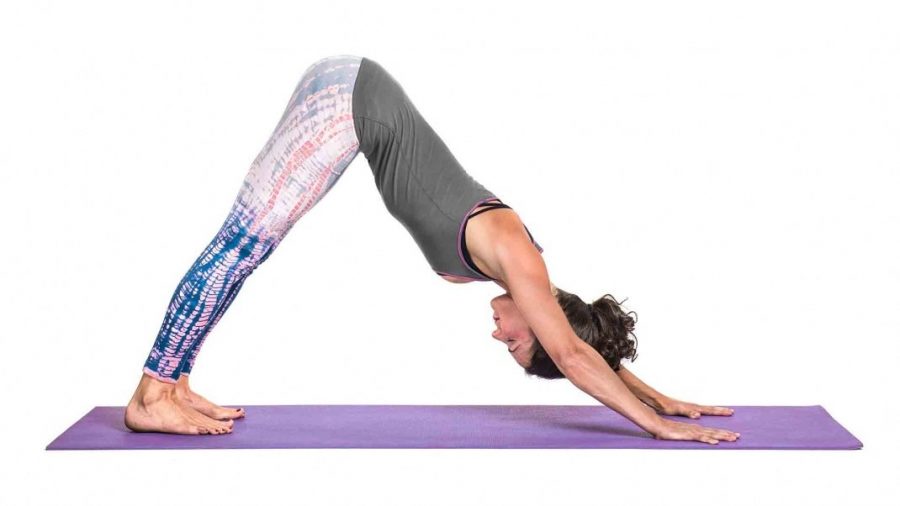 Warrior Pose: In this yoga posture you need to breathe in to step out your right foot in the forward direction between your hands. Gently turn your left heel in, press into your feet, and raise up your chest. Slowly you must elevate up your arms, and press your palms together. By drawing your shoulder blades downwards toward the direction of your hips, you must gaze up towards your hands. Hold the position for five breaths.
To conclude, take the first step towards recovering diabetes, through the above mentioned fitness workouts which will play a significant role in eliminating your stubborn love handles, thus bringing you close towards achieving your fitness goals.