Madhurika Patkar is an Indian table-tennis player. She has been playing the sport from the age of seven. With her sheer hard work & determination, she beat serial winner Poulomi Ghatak in 2016 to win the 78th 11Even Sports Senior National and Inter-State Table Tennis Championship. Followed by winning the Indian national Table Tennis championship in the Women's Singles. She was a part of an Indian trio who defeated Singapore in the 2018 Commonwealth Games at Gold Coast and won a Gold medal for India.
Madhurika Patkar has been honored by the most prestigious sports award the "ARJUNA AWARD" for the year 2020.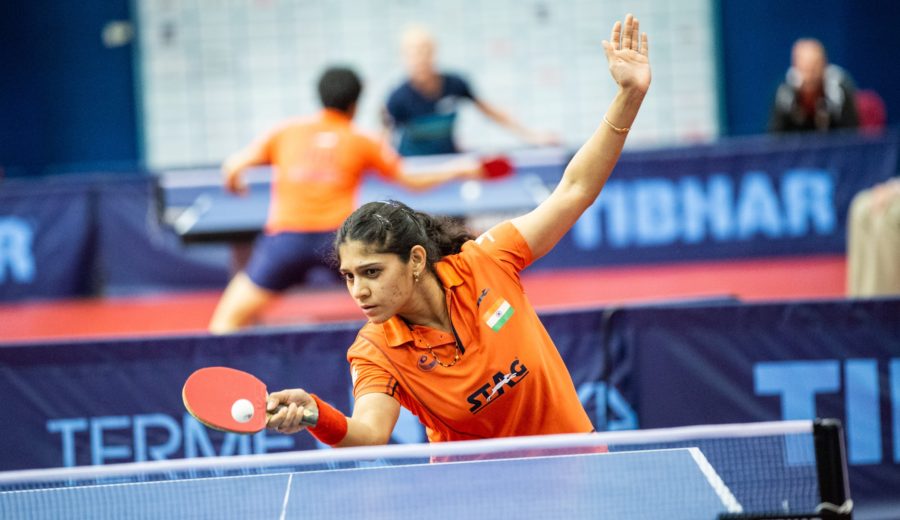 Women Fitness got in touch with the Arjuna Award-winner Madhurika Patkar for an interview, read on as she shares her inspiring story to become an international table tennis player.
N.N
When was the first time you felt that you were made for table tennis? What attracted you to this sport?
M.P
I started playing Table Tennis at the age of 7. At that time I used to go for Dancing, Swimming and Drawing classes as well and all the teachers said that I was really good cos whatever I do I like to give my 100 %.
At first TT was just an activity or a hobby but when my TT coach asked me and my Dad to choose and focus on one sport /activity there was no second thought. I chose TT. I just love the sound of the ball, the feel of the racket, the rhythm, different skill sets the player has to have to be the best . It's like I was destined to play Table Tennis
N.N
Share your education & sports journey to become a national junior champion to an international player.
M.P
I did my schooling from Holy Cross Convent High School and secured 82.8% in S.S.C ,completed my Graduation from Mulund College of Commerce and secured 84% in H.S.C and 75% in T.Y.B.Com . I have also done my Post Graduation Diploma in Business Administration in Finance and Human Resources. I was good in Academics as well.
I always believe that Sports and Academics go hand in hand, and they complement each other. I can use my maths, science, anatomy, thinking power, memory for TT and the concentration while studying ( TT needs a very high level of concentration , presence of mind , quick thinking ) .
It is pure Time Management. Sports teaches you to prioritize things. I use to focus more on training and matches till December or January till the National Championship and I studied for a month or so before the board exams .
My Sports Journey till now has been great .The first tournament I participated was in the year 1996 and I represented India for the first time in the year 2000 and ever since then I have represented India in different categories .IT started from winning at the District level ,State level then going on to the National and finally the International level .
At every stage, the intensity of my practice sessions was increased. Sports was not a hobby or a past time anymore, it had become professional. To become an international player, you need efforts from your team which includes your family, coach, physical trainer, yoga trainer, sports psychologist, dietician, physio, manager. One must be disciplined, hardworking, make the right choices and most importantly having the attitude to always improve and having perseverance.
FULL INTERVIEW ON NEXT PAGE!
This interview is exclusive and taken by Namita Nayyar, President womenfitness.org and should not be reproduced, copied or hosted in part or full anywhere without an express permission.
All Written Content Copyright © 2020 Women Fitness Org