Sleeping with makeup on can clog pores, leave your skin susceptible to acne and skin irritation, and prone to wrinkles and fine lines—and this is not all. Mascara or eyeliner when slept in, can cause eye irritation, lash and brow breakage, and can cause infections like styes. If you want to avoid the damage, we'd suggest that you follow a proper makeup cleansing routine.
By taking out just 15 minutes of your time before bedtime, you can keep a ton of skin problems at bay.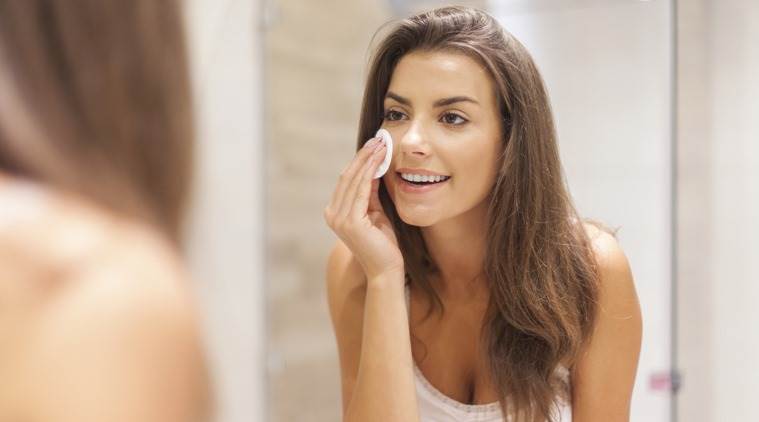 Steps to Remove Makeup
Take a few drops of eye makeup remover on a cotton pad and gently place it on your eye. Put mild pressure on the pads to ensure that the solution breaks down the makeup. Take off the cotton pad gently
On a cotton pad, take some makeup-removing solution and wipe your face with it. Let the cleanser sit for 15 seconds on your face. You can use a milk cleanser or micellar water to remove makeup. If you do not have any of it, you can use coconut oil to massage your face and break down makeup
Apply a face scrub and massage your skin to get rid of dead skin cells and dirt. This is an optional step
Use hot water steam to properly cleanse your pores. Fill your sink with hot water and hover your face over it for a minute or two. Or soak a washcloth in hot water and after wringing it out, drape it over your face to open up your pores.
Follow your nighttime skincare routine which must include toner and moisturizer.
Avoid to Prevent Skin Damage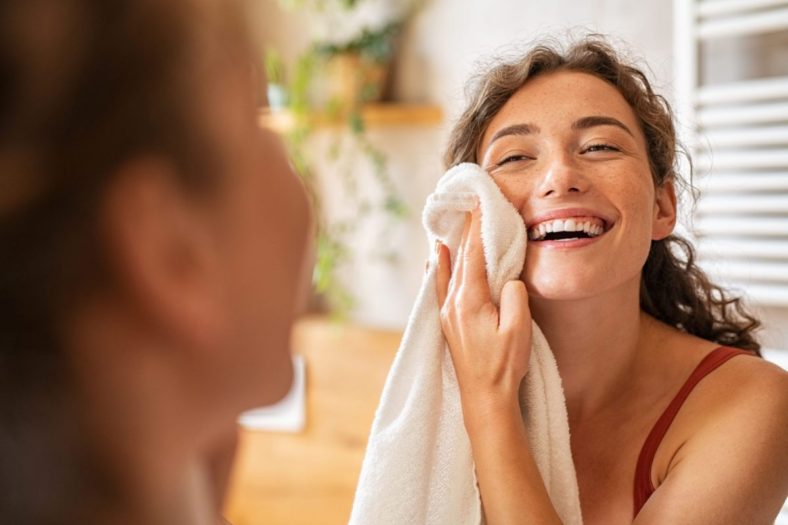 Always pull your hair back while cleansing your face
Make sure that you double cleanse with a water-based and an oil-based cleanser
Avoid using baby wipes
Do not scrub your face harshly. Gently massage in a circular motion. Using harsh scrubs on your face can cause micro-tears on your skin.
Remove your eye and lip makeup first and be gentle
Sanitize your hands before starting your skincare routine
Do not start your skincare routine unless you are sure that no makeup is left on your skin
Additional Tips
Use a hyaluronic acid-infused face moisturizer if you have ultra-dry skin
If you have acne-prone skin, use a gel or water-based moisturizer
Use rose water as a toner before applying serum or moisturizer
Use non-comedogenic products if you tend to suffer from multiple skin issues.
Use clean cotton pads or cloth to wipe your skin
Clean your makeup brushes and beauty blenders after every use