By Ms. Ruchi Sharma, Nutritionist and Wellness Dietician
If I start explaining the importance of feminine hygiene, the words and time will get short for this longest debate. There are several feminine hygiene products being exclusively used these days; sanitary pads, tampons and menstrual cups. The topic of our today's discussion is "Menstrual
Cups".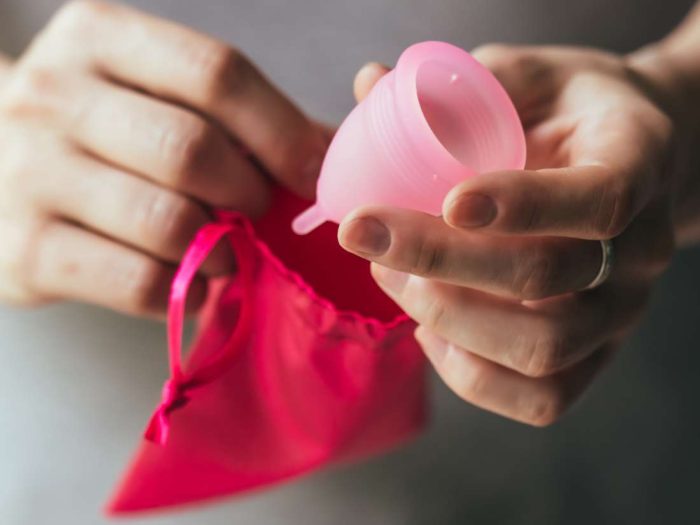 Unlike tampons and sanitary pads, menstrual cups are a type of feminine hygiene product that can be reused. Menstrual cups are flexible, small and funnel-shaped cups that are mainly made up of rubber or silicone. Being composed of silicone or latex rubber and having the capacity to work up to 12 hours, menstrual cups are being widely used by women as an eco-friendly alternative to other products such as sanitary pads and tampons.
How to Use
A menstrual cup is inserted into the female genitalia or clitoris to collect menstrual fluid. Rather than other hygiene products, menstrual cups are able to hold more fluid.

Menstrual cups come in different sizes and are chosen in accordance with how heavy your menstruation flow is.
Points to Consider Before Opting for Menstrual Cups
To figure out the best size for oneself, one needs to keep in view the following things;
Age
Length of the cervix
The intensity of flow obviously
The flexibility of cup
Child birth process natural or c-section.
Usually smaller cups are advised for those under 30 and who have not given birth naturally, whereas larger cups are generally recommended to women who have given birth normally, have a heavier flow and over 30 years old. But it can sometimes be tough to get the right fit.
Also, menstrual cups can cause irritation to the ones who just start using them more than wearing tampons or sanitary pads. However, using a menstrual cup is much more convenient because it is easy to sleep with rather than wearing a messy sanitary napkin while sleeping. Due to its working capacity up to 12 hours depending upon the flow and collecting more fluid, it's better to use it rather than other feminine hygiene products.