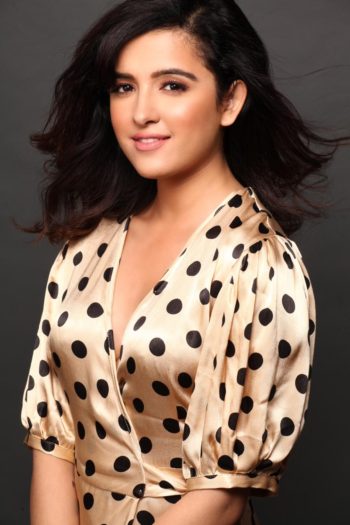 Shirley Setia is a social media sensation and singer. She made her Bollywood debut as an actor with Sabbir Khan's directorial Nikamma. The singer is already a popular name among the youth as she keeps treating her followers with her renditions of famous Bollywood songs. Belonging from Auckland, New Zealand.
Shirley Setia runs a YouTube channel that has garnered much attention and love from the viewers in a very short span of time. Her YouTube channel has over 2 million subscribers and 18 million views. She has gained over 3 million followers on Facebook and 2 million followers on Instagram.
Women Fitness India joins the youth sensation as she pens down her journey and love for music!
Ms. Namita Nayyar:
Shirley, you are a well-known face today with millions of followers from around the globe, how has the journey been from the time you took part in a T-Series contest to an actress today?
Ms.Shirley Setia
I wouldn't say that the journey has been easy. The contest was held in 2013 and it's been quite a long time since then; almost 7 years now. That was when I still lived in New Zealand and was still studying. It's been a roller coaster ride, I've had to face so many different challenges throughout my entire journey so far. Everything that I'm doing is so new and I doubted myself every step of the way. I don't feel like I've achieved so much, because I have so much more left to achieve and I want to keep doing good work.
The biggest challenge I faced was when I wanted to shift to India and I had to convince my parents to let me move to Mumbai and that wasn't easy because I don't have any family in Mumbai and they had to send me to a new place with new people, a place they didn't know anything about; they knew nothing about the industry because they're not from the industry. No one from my family knows anyone in Bollywood.
It was very different, very difficult to convince them to let me come. I was able to do that after years of convincing and they gave me a time limit; that I can come here for a certain period of time, I have to stay here and see if something works out. Eventually, they realised that I was working and I was able to do the things that I set out to do. I wanted to focus on original songs and that's where the entire shift took place; where the thought for acting was reignited in my mind. When I was shooting for Koi Vi Nahi, my director Robbie Singh actually suggested that I act; he's like your expressions are so good, why don't you try for movies?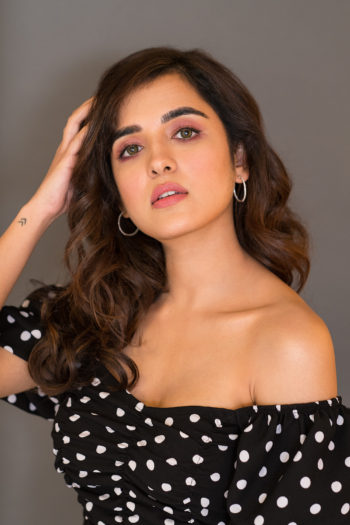 I'd always wanted to become an actor and when that thought came from a director, it really stayed with me and that's when I took this more seriously. I realised that this is something that I've always wanted to do and if I can work towards making that happen, I definitely should. I was already giving auditions, but I decided to take this further and that's when I decided to go and study acting at the NYFA and I went there for a few months to study acting.
I realised that acting is what makes me happy and my teachers and professors in NYFA were extremely supportive and they encouraged me to just keep at it.
That really stayed back with me and that's when I decided, that when I came back to Mumbai, I'd fully give it my all and do as many auditions as I can. I've given so many auditions where things have not worked out as well as I'd hoped, but I just see it as a learning experience.
There's always something to learn from every audition that you do and every meeting that you go for. I just look at the brighter things in life and I know for a fact, that I have worked really hard for this and to be where I am right now.
I'm extremely grateful that I have this as well and I'm extremely grateful to my parents and also to my fans, I wouldn't be what I am today without them.
FULL INTERVIEW ON NEXT PAGE!
This interview is exclusive and taken by Namita Nayyar, President womenfitness.org and should not be reproduced, copied or hosted in part or full anywhere without an express permission.
All Written Content Copyright © 2020 Women Fitness Org