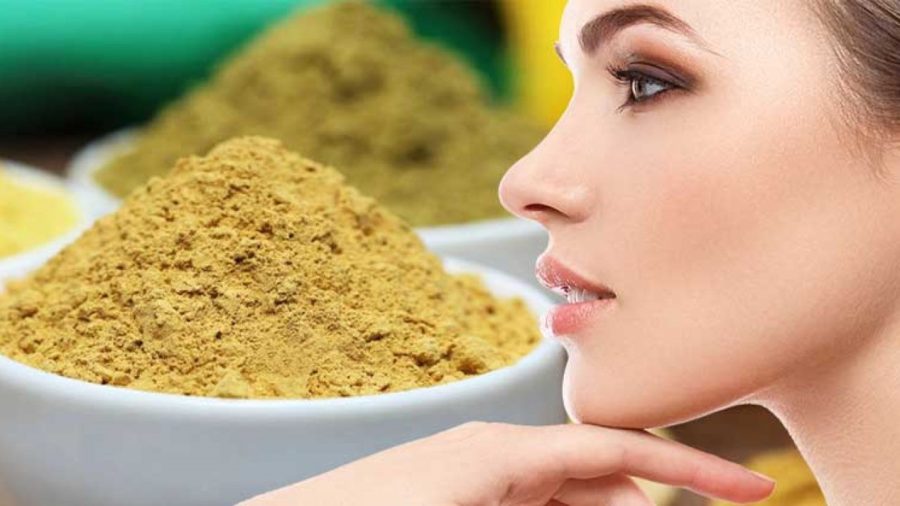 Growing up with multani mitti (or Fuller's Earth) has been there since our great grandmother times. Tracking the multiple benefits it offers, seems they were right:
Acts like a mattifier for those with oily skin
fights off excess grease and congested pores too.
It's gentle on face and at the same time, efficiently removes dead cells from the top layers of your skin while tightening and increasing circulation under the skin.
Cost-effective: affordable by one and all.
The best is you can mix it with different things from your kitchen to target any skin concern you might have.
Benefits
Can help fight acne

This marvellous soft mud is able to remove excess oil, dirt, sebum, sweat and impurities from the skin, helpful in cleaning pores from the inside, thereby aiding in preventing acne and pimples. For those with super oily skin, the clay is able to absorb excess oil and draw out blackheads.
Excellent cooling and exfoliating properties

Being rich in magnesium chloride, it has cooling properties that help sooth sunburn, insect bites, rashes and skin inflammation. If you're facing a bad tan after being out in the sun too long, multani mitti is able to gently exfoliate your skin to fade it—this property also applies to dark marks on the skin, hyperpigmentation and acne scars.
Tightens skin

The tightening effect of multani mitti on the face enhances the microcirculation under the skin, which is why it is an ideal topical for dark circles. Since dark circles are formed due to the lack of oxygen under the thin skin around the eyes, the clay is able to stimulate the movement of oxygen through the capillaries in the area. The tightening caused because of the hardening of clay also lifts skin, preventing fine lines.
Idle for Oily scalp

A great scalp remedy for those with oily scalps and greasy roots too. The negative charge of multani mitti makes it perfect for whisking sebum and grime away (as they are usually positively charged).
Remember when adding multani mitti to your skincare routine…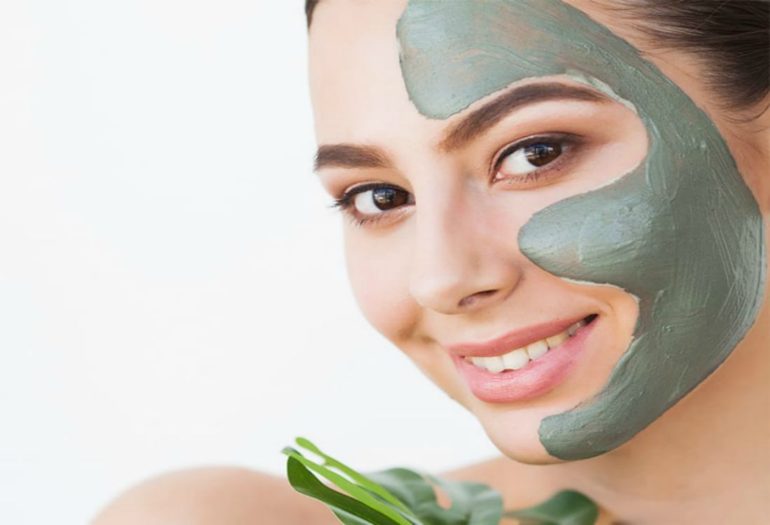 Multani mitti is applied to the skin in the form of a damp paste, which is when the skin absorbs all the nutrients from it while it soaks up all the grease. At the beginning of the drying phase, the paste tightens and stimulates blood flow as the mask cools and contracts. The ideal phase to take the mask off, when it is tacky to the touch. Once it gets too dry and hard, it starts to pull out moisture from the skin surface, leaving it dehydrated and itchy.
Applying a clay mask is best done once or twice a week, as excessive deep cleansing can leave the skin barrier out of balance. When too much oil and sebum is absorbed, the skin can start to overcompensate and create even more oil to hydrate the skin.
Always apply a moisturiser after mask removal to rebalance the skin.
Skin-Type & DIY Mask
If your skin concern is acne and blackheads, a mask made of multani mitti, chickpea flour (besan) and neem leaves will soak up grease and fight bacterial growth on the skin surface.
If you have dry skin mix multani mitti with honey and applying it as a mask for 10-15 minutes.
If you're faced with dull skin, the acidic properties of lemon juice and the exfoliating properties of multani mitti will serve to brighten and lighten.
For a scalp detox, mix multani mitti with yoghurt, lemon and amla juice to condition your hair and cleanse the scalp.
Try it to believe it.