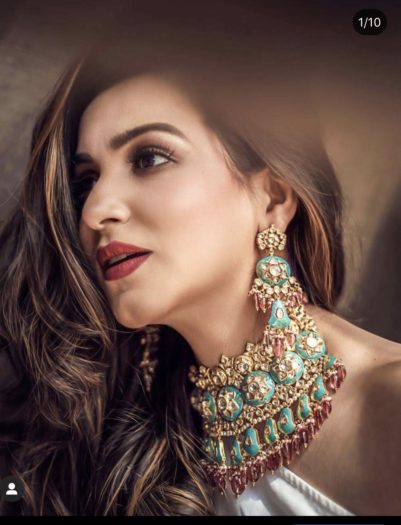 Kompal Matta Kapoor is one of the most popular Indian fashion bloggers who made a big name for herself in America. She always had an interest in fashion and studied fashion styling from Pearl Academy in Delhi. However, she earlier aimed at working in the field of economics, but her love for fashion didn't let her take up anything else.
As an Indian blogger, Kompal Matta is making it big in America, she says that one must believe in themselves and work hard to achieve it.
Women Fitness team joins Kompal Matta Kapoor in a candid conversation about her profession and she shares tips for 2020 brides.
Namita Nayyar:
You hold a professional degree in Fashion Styling and today you are one of the most popular Indian fashion influencers in the US. When did you decide to pursue fashion blogging as a professional career and 2 factors instrumental to be you landing up with this idea?
Kompal Matta Kapoor:
When I got done with my fashion styling course I was really pushed and appreciated by my teachers. They wanted me to explore this opportunity of fashion blogging and take this as a full-time career. They saw potential in me, and that's when I started after college. I could see good returns, also was enjoying and I could see growth in like six to eight months, that's one reason why I got into this, and a big thanks to my teachers, of course.
Two factors that are making me sick to this are the first one is, of course, I have a passion for this field and I always wanted to do and now I am loving it. And I want to change everybody's perspective towards fashion in a lot of ways. And second is that being very honest It is something that's my own and I know how to do it and how to look forward to it, where to take it and where I see it in the next few years, it's in my hands. So when another reason why I like it is that it's my own thing and I really have that vision to take it forward.