For Swetha Devaraj the journey from being a medical professional to a gym trainer has been filled with challenges. Currently, co-founder of SweatyNinjas, where she with her partner, 'Ninja' Dev train clients all over the world holistically and make them fitter, healthier, and more independent.
According to her "Women are Super Humans, we are made to multitask, and how we do it is unique for each person. I highly suggest all women make it a priority to work out that will help them above and beyond just being physically fit. It also makes everyone efficiently handle things at home, work, and personal lives."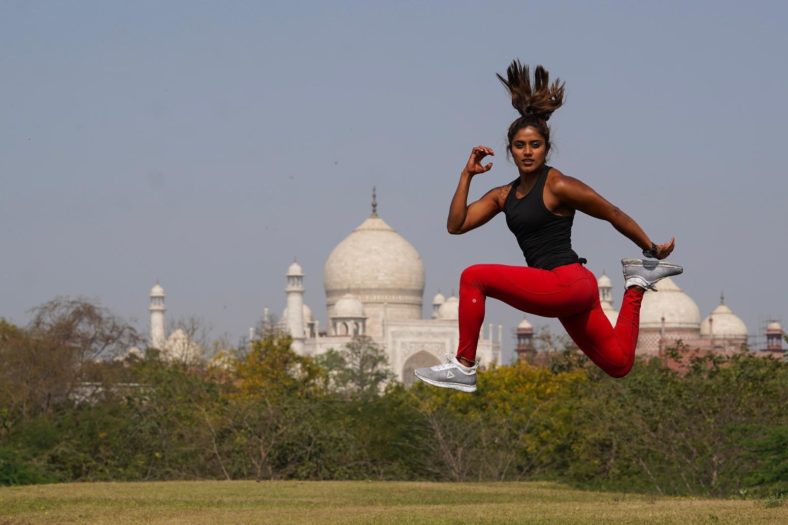 Fitness trainer Swetha Devraj breaks 5 Diet & Fitness Myths which have continued to dominate our health System
"Women shouldn't lift heavy", it's the biggest myth that you will look like a man if you lift heavy.
"Men and Women can follow the same thing when it comes to eating". Women are very different as we have our cycles. With men, it's pretty straight forward but women need to eat for their cycles
That "men should not have soy products, as it will make you grow boobs", if that was the case then there wouldn't be boob jobs for women. It's only people (both men and women) who have estrogen dominance in their bodies that should be careful but do not have to stay away from soy products. And specially fermented soy products are awesome for everyone.
"There isn't enough protein in plant-based diet". Plants have the entire essential Amin acids (tons of research on this) .A big fan of fasting Swetha herself practices a plant-based diet.
"You can't lift heavy and be a long-distance runner", your body is capable of handling hermetic stress meaning the ability to adapt responses of biological systems to moderate environmental or self-imposed challenges through which the system improves its functionality to more severe challenges.
Doctor, Marathoner, Fitness Trainer Swetha's Message for her fans & followers
All the women out there, start paying attention to yourselves, listen to your body and pay attention to your cycle, explore more options to find out about how your hormones function because if you figure out your cycle and the hormones, you can be a multimillionaire.
Check out her complete interview on Women Fitness website.
Follow Swetha Devaraj's journey on: