By Dr. Hemapriya, Mylittlemoppet_official
It's the season for warm coats, indoor heating, and lots of hot chocolate! While winter may be a welcome change in weather, it also brings with it many illnesses, the most common ones being cough, cold, and fever.
The lower temperatures also result in lower immunity, which is why we're more prone to catching a virus or flu during this season. This is particularly true for children, whose immune systems are still developing. For them, something as simple as a cough or nasal congestion can be very distressing.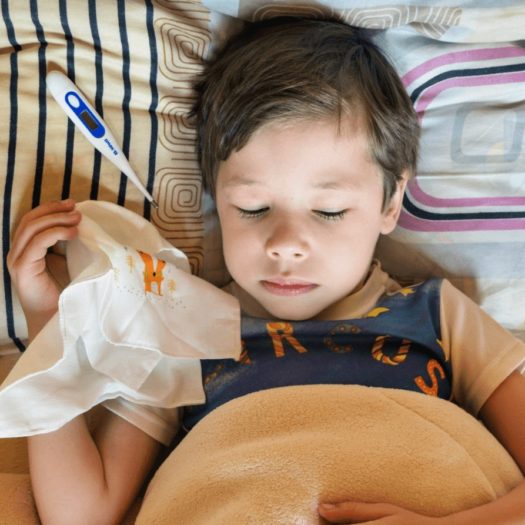 There are many reasons for the common cold and cough, and the most common one during this time of the year is viral infections. Unlike bacterial infections, these don't respond to antibiotics, and eventually, take their own time to clear out. 
However, that doesn't mean that you have to suffer in the meantime! There are many natural home remedies you can try to ease the discomfort and make you feel better while aiding your body to recover naturally. Here are some of the most common home remedies that have been tried and tested by our ancestors for generations.
Natural Home Remedies for Cough, Cold, and Fever
1. Honey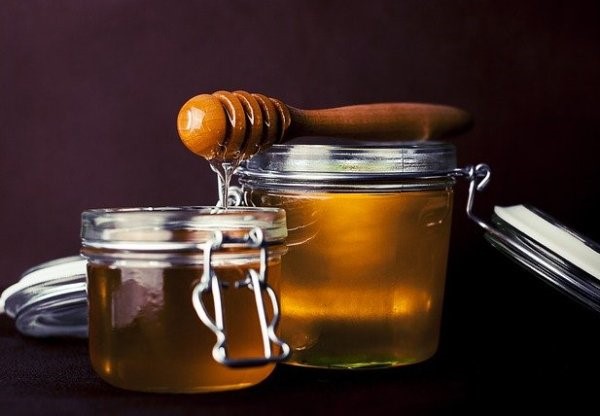 The most popular natural remedy for a cough or sore throat across the world is honey. Studies have found that honey can cure cough more effectively than OTC cough syrups. Honey is soothing to the throat and is also helpful in easing respiratory symptoms, including nighttime coughing in children. Honey also has anti-bacterial and anti-inflammatory benefits. To make the most of this remedy, simply mix honey in warm water with lemon. Use raw forest honey for best results – but avoid feeding honey to babies under one year of age to avoid botulism poisoning.
2. Garlic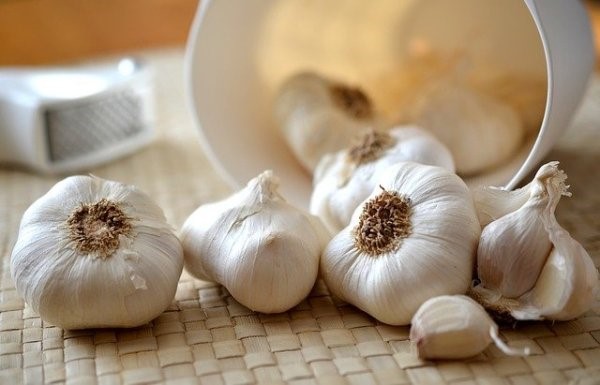 Garlic belongs to the family of allums and contains sulfur compounds that have antibacterial, antiviral, and anti-inflammatory properties. Garlic is also known to boost immunity and lower the risk of lifestyle diseases like hypertension. Garlic is also believed to promote sweating, thereby lowering fever. The ideal remedy is to boil garlic and jaggery in milk for 5 minutes, strain, and drink.
3. Ginger
Ginger is a part of many natural healing treatments thanks to its ability to fight infection and inflammation. Ginger also helps boost the immune system, preventing further illnesses. Gingerol, a compound in ginger, is believed to relax the membranes in the respiratory tract, which helps relieve dry cough. To utilize these benefits, steep a few pieces of ginger in hot water. Strain, add honey, and drink a few times a day.
4. Turmeric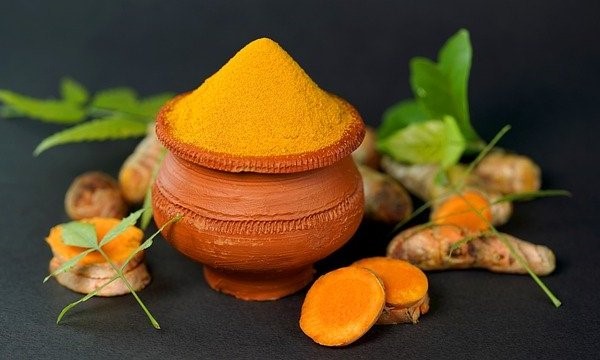 Turmeric is known for its many health benefits, and most of them are due to curcumin, the most important compound in turmeric. This compound helps treat respiratory conditions including dry cough, asthma, and bronchitis. It has been used in Ayurvedic medicines for centuries. Turmeric is also anti-bacterial, anti-inflammatory, and anti-viral. The best way to ensure the body gets these benefits is to consume turmeric with black pepper. Boil the spices in milk and strain them before drinking.
5. Masala Chai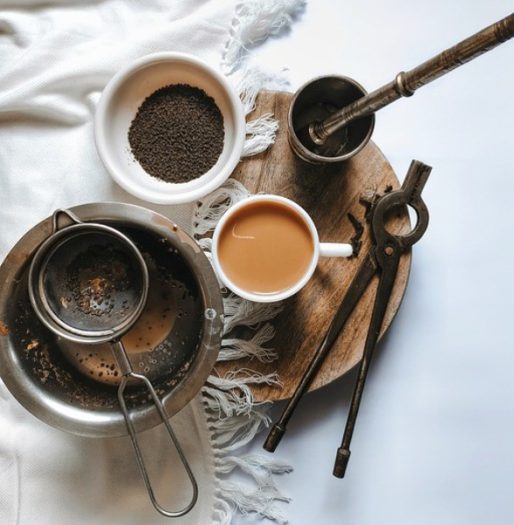 While individual spices have their own healing benefits, masala chai is a drink that combines all of them in one spot. Masala chai or spiced tea generally contains ginger, cardamom, cloves, and cinnamon, all of which are known for their anti-inflammatory. These spices boost the antioxidant quotient of masala chai and make it a great drink to ease cough and cold.
6. Eucalyptus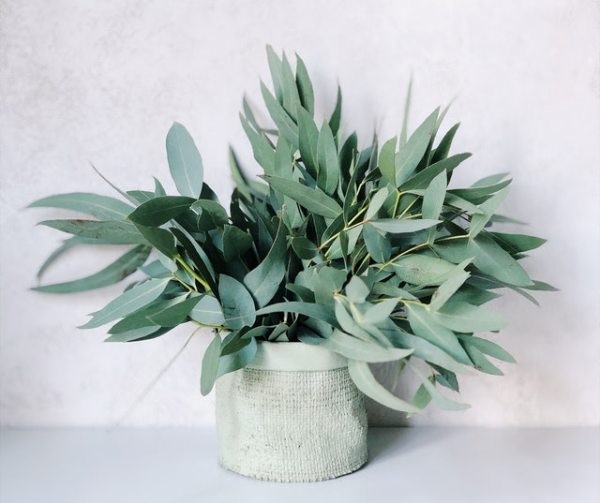 Eucalyptus is often used in OTC medicines for cough and congestion, and for good reason. Eucalyptus essential oil contains eucalyptol and cineole, compounds that ease the congestion from the chest, releasing trapped mucus. It can also ease pain caused by bouts of excessive coughing. There are many ways to use eucalyptus oil as a natural remedy for cough and cold. Mix a few drops with a carrier oil like coconut oil and massage on the chest and threat. It can also be added to a diffuser or water used for steam inhalation. Simply inhaling the vapors can have a soothing effect.
7. Salt Water Gargle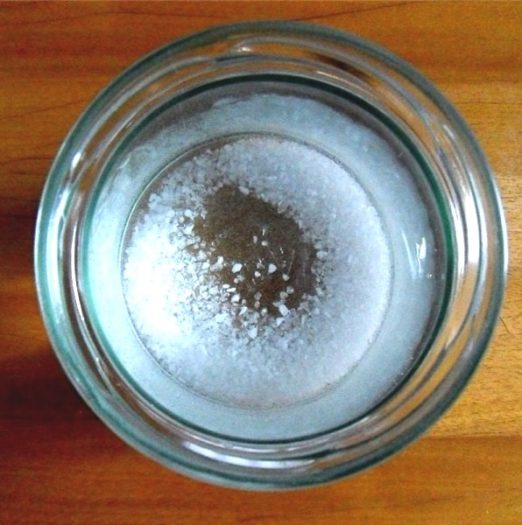 This is a home remedy most of us were instructed to try during our childhoods and did not enjoy at all! However, this is still one of the best natural remedies for soothing a sore throat and cough. The saltwater helps to reduce the mucus in the back of the throat, an area that often feels itchy and irritated. Saltwater is also effective at killing bacteria in the throat. This remedy is as easy as dissolving half a teaspoon of salt in a cup of warm water and gargling with it a few times a day. Avoid using this remedy for young children as they won't be able to do it properly.
8. Saline Drops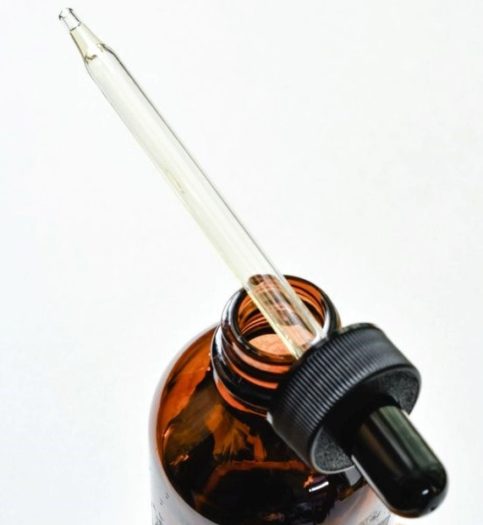 Nose drops are easily available over the counter, but you don't need them when you can make them right at home! Simple saline nasal drops can be made with a mixture of salt and boiled water. This solution encourages the blood vessels in the nose to contract, thereby reducing sinus congestion. It also waters down the mucus, helping it release quicker. Simply tilt the head to the side and empty the dropper into one nostril. The solution will come out of the other nostril. Repeat on the other side and be careful to use proper hygiene when handling the solution and the dropper, washing after every use.
9. Soup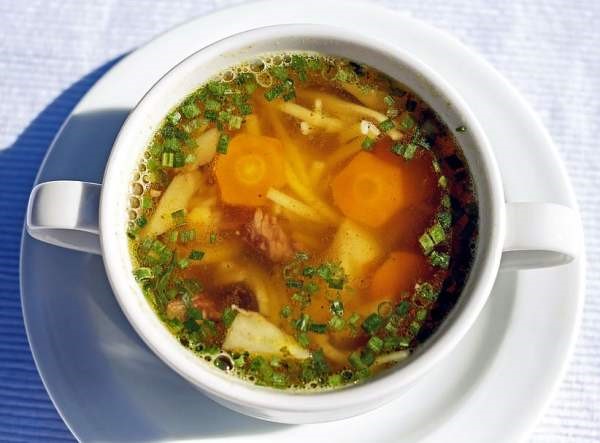 Apparently, chicken soup isn't just for the soul – it also works well against a cold! In general, it is important to stay hydrated with fluids during a cough or fever since higher temperatures can cause water loss from the body. Warm fluids offer symptomatic relief, by soothing inflamed membranes of the airways. Chicken soup slows down the movement of neutrophils, helping them focus on healing the areas of the body that need it. The added protein also aids in cell building and recovery.
10. Steam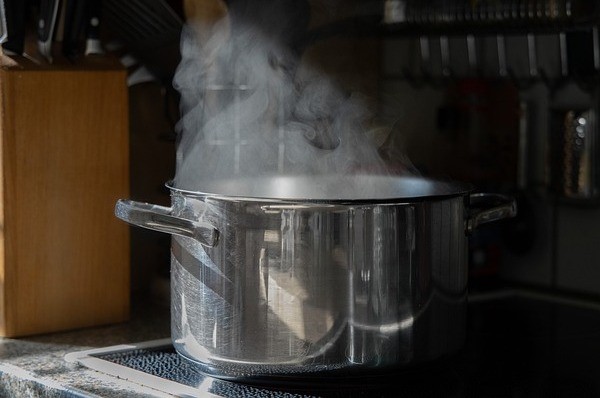 Steam is an almost sure shot home remedy that will ease your cough, cold and sore throat. It also reduces headaches by unblocking the sinuses on the face. Steam is particularly helpful in the case of wet cough, i.e. cough with mucus. There are many ways of using steam to ease your symptoms. You can either take a hot, steamy shower or use a facial steamer. Another option is to lean over a bowl of hot water and cover the head and bowl with a towel to trap the steam.
11. Cool Compresses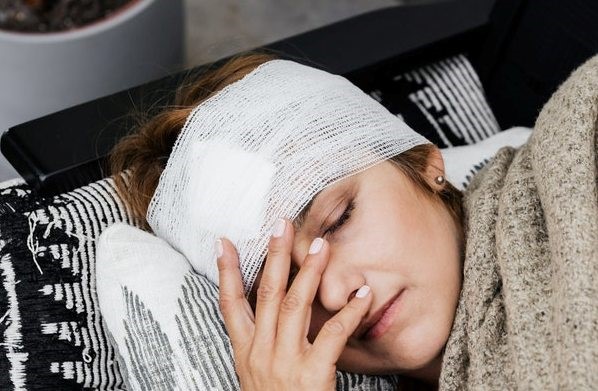 We remember our mothers placing strips of cloth dipped in cold water on our foreheads during a fever. This is actually quite an effective scientific home remedy to bring down a fever. The cold compress lowers the body temperature and helps in treating fever. Compresses also help to relieve sinus pain. For fever, apply the compresses to the forehead, wrists, and calves for best results. 
12. Camphor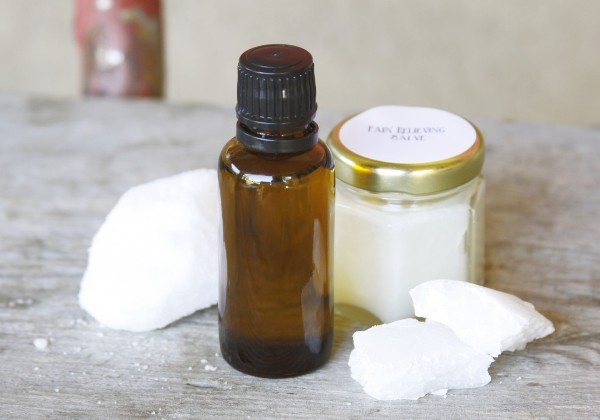 Camphor is a common ingredient in OTC medicines to treat congestion and cough. It is known to heal inflammation as well as respiratory troubles that are aggravated during the night preventing good sleep. There are multiple ways to use camphor to treat cough and cold. Add powdered camphor to coconut oil and heat. When cool, use it to massage over the chest. Another option is to dissolve it in the water to be used for steam inhalation. Avoid direct contact with camphor on the skin.
13. Thyme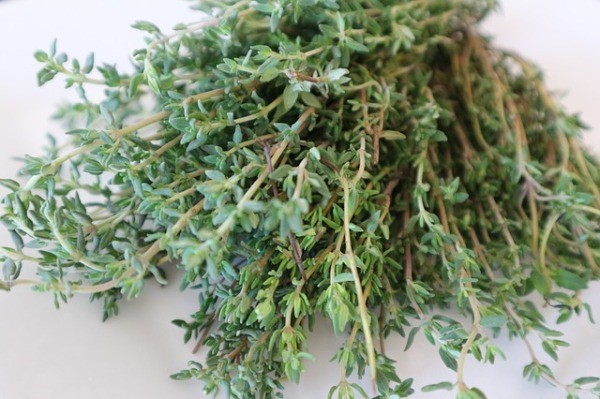 Thyme is a spice we often associate with cooking, but it's also a great remedy for cough and sore throats. The flavonoids in thyme lower inflammation and relax the muscles of the throat that may be aggravated due to coughing. Studies have also found that thyme is effective at healing bronchitis. To use thyme as a natural remedy for cough, steep a couple of teaspoons of thyme leaves in hot water for ten minutes. Strain and drink a few times a day.
14. Tulsi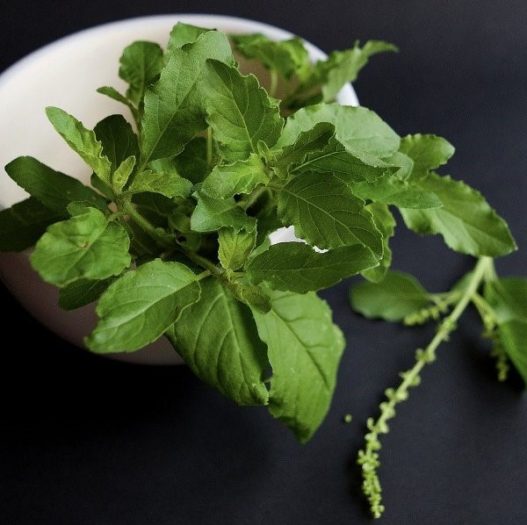 Tulsi or holy basil has a great significance in Indian culture, and they also feature in many Ayurvedic medicines, including treatments for cough and cold. Tulsi is anti-inflammatory, antifungal, antiviral, antibacterial as well as an analgesic. Tulsi also aids healing, due to which it's a popular herb among patients in general. Simply boil tulsi leaves with cumin in water and simmer for 5 minutes. Strain before drinking.
15. Peppermint
Peppermint is known to bring a feeling of freshness and is popular in products like toothpaste to perk up the mood at the start of the day. However, peppermint also has many health benefits, including soothing the throat, relieving congestion, breaking down mucus, and reducing pain due to coughing. Most of these benefits are due to menthol in peppermint. You can either use peppermint essential oil during steam inhalation or mixed with a carrier oil to massage on the chest. You can also drink peppermint tea made by steeping peppermint leaves in hot water.
Preventing Infection
As we know very well, prevention is better than cure, so it's always better to prevent infections in the first place.
Stay away from crowds, wear masks when stepping out of the house and use a sanitizer, and wash hands frequently. While these home remedies can cure most cases of common cold, cough, and fever, some cases may require medical attention.
Consult an Expert
See a doctor right away if you notice any of the following:
Being unable to breathe
Coughing up blood
Chills
Foul smelling, green or yellow mucus
Seizures
Sensitivity to bright light
Rashes
Persistent cough that lasts for more than 2 weeks
Fever higher than 100.4°F in infants, 102°F in children or 104˚F in adults