Navratri is here. The festival comes with its own rituals, festivities, and much more. Every family has its own set of rules and beliefs! There is no approved or written norm on what to eat and what to avoid.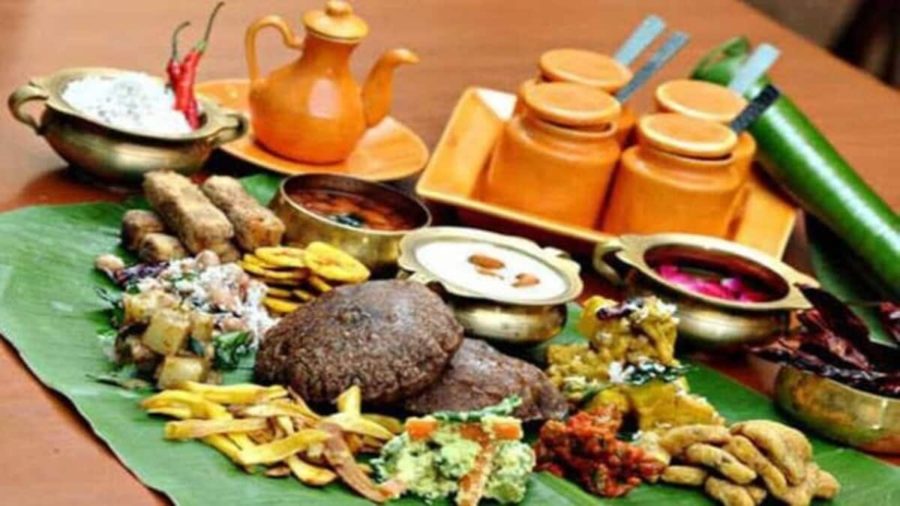 Navratri is more about abstinence and detoxification. Fasting for 9 days is supposed to be therapeutic. It is the time to give up things that we crave and desire and reinforce our faith in the Almighty.
Food to avoid during Navratri fast
Grains (Whole Wheat Flour, Besan, Sooji, Rice)
Onion and Garlic
Alcohol
Legumes / Pulses
Meat Products (Eggs, Chicken, Lamb)
Processed Food (including regular salt)
Turmeric (Haldi)
Hing (Asafoetida)
Garam Masala
List of allowed Navratri Foods Items
Flour – Kuttu Atta, Singhare Ka Atta, Sama Chawal, Sago (Sabudana), Amaranth (Rajgira), Fox Nut Flour
Spices – Rock Salt (Sendha Namak), Kali Mirch (Black Pepper Powder), Jeera (Cumin Seeds), Green Cardamom (Chotti Elaichi), Amchoor Powder (Mango Powder), Cloves (laung)
Milk Products – Milk, Curd, Buttermilk, Malai, Khoya, Cream, Ghee.
Nuts – Peanuts (Moongphali), Makhana (Foxnuts ), Cashew Nuts, Almonds, Pistachio, Walnuts, Pine Nuts, Sunflower Seeds, Pumpkin Seeds, Watermelon Seeds.
Fruits – All fresh fruits, Coconut Water
Root Vegetables – Poatoes (Aloo), Colocasia (Arbi), Sweet Potato (Shakarkhand), Raw Banana, Kaddu (Yellow Pumpkin), Raw Green Papaya, Cucumber, Ginger (Adrak)
Vegetables – Green chilli, Lemons (Neeboo), Hara dhaniya, Lauki (Bottle Gourd)
Cooking Oil– Ghee or Peanut Oil (Avoid refined oils).
ref: https://www.indianfoodforever.com/
Recipes to Try this Navratri
Arbi Rolls with Mint Yogurt Dip
Arbi or taro root is rich in fiber and resistant starch which could help manage blood sugar levels, keep heart disease at bay and reduce cancer risk.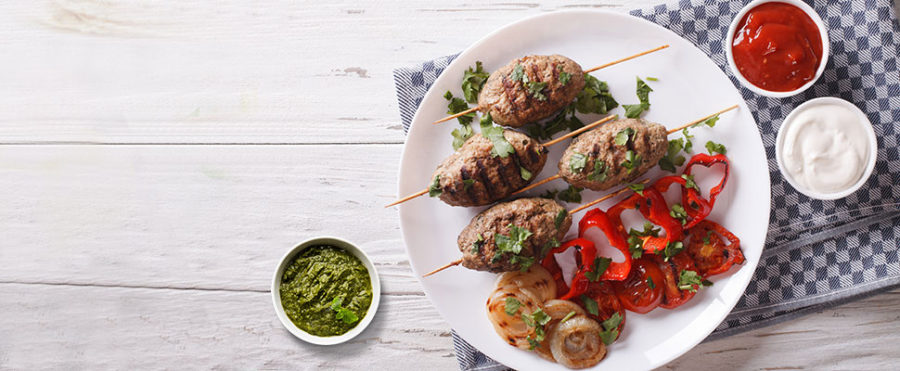 Ingredients:
250 Gram Arbi/colocasia roots
3-4 tbsp Water chestnut flour (kuttu ka aata)
1 Green chili
1/2 inch Ginger, finely chopped
1 tsp Carom seeds
As required Rock salt
2-3 tsp Oil
For the dip:
Few sprigs Mint
100 gram Curd
50-gram Cucumber, finely chopped
For garnishing
How to Make Arbi Kofta with Mint Yogurt Dip
Boil the arbi in a pressure cooker or in a pan till it becomes soft.
Peel them all and add the rest of the ingredients.
Mash well and mix everything uniformly.
While shaping the kofta, you can apply some oil to your palms as the mixture is sticky.
Shape into cylinders and pan-fry them with some oil till golden brown.
Prepare Mint Yogurt Dip:
1. Hang yogurt to drain excess water.
2. Mix chopped mint and cucumber into the yogurt.
3. Serve Arbi Kofta hot with mint yogurt dip.