Navratri is not only limited to worshipping Goddess Durga or Goddess Kali, it is also about Garba, beautiful outfits, and matching makeup looks.
Nine nights and nine makeup looks, try using these tips.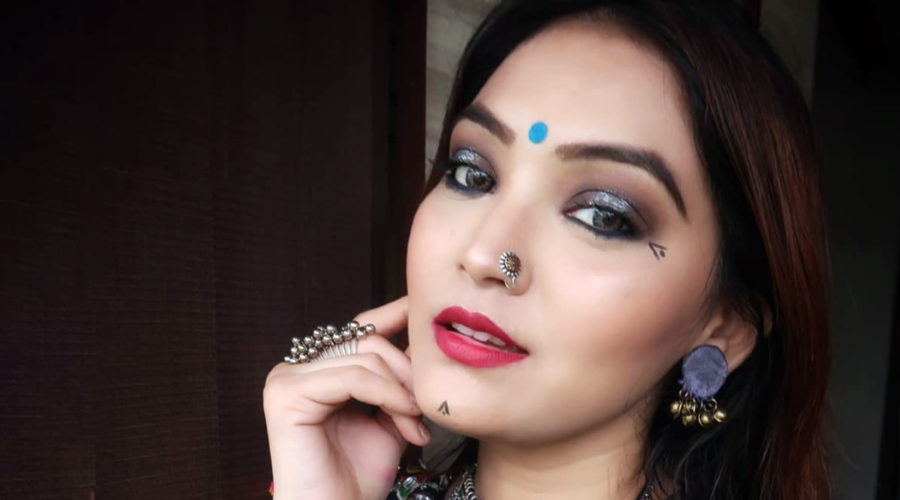 Beauty Tips For This Navratri
Stick to the basic and the best makeup look for your outdoor event this Navratri. Less is more attractive and eye-catching, make sure to use the Coloressence essentials like primer, concealer, and foundation and a little bit of eye makeup with intense liquid lip colors. Last but not least Coloressence makeup fixer to give you a fine touch and celebrity persona.
For a fresher look do not use a full-coverage foundation rather go for a slight one. For a natural look highlight your face by applying light base powdered products rather than liquid and cream as it absorbs wetness from your face. While doing the Garba, sweating is obvious, and using creams and liquid beauty products makes your face look wetter making way for itself down to your neck and cheek so save yourself and use waterproof beauty products.
For eye makeup looks always opt for shimmer highlighters as they last longer compared to the matte base. For glamorous eyes the most essential cosmetic product used is the eye shadow palette especially the shades of gold, it gives your eyes more festive drama.
On the first day of Navratri, Goddess Shailaputri is welcomed with royal blue color. Go for a royal blue eyeliner pencil.
On the second day, use yellow color. Apply a powdery matte yellow eyeshadow on your upper eyelids.
Similarly, on the third day, Goddess Chandraghanta is welcomed with green color. You can use either a green eyeshadow or a green matte eye pencil to color your upper eyelid. Do not forget to apply a generous coat of black mascara to your eyelashes.
On Day 4, Goddess Kushmanda is welcomed with a grey color. Application of grey color eyeliner, eyeshadow, or a simple grey colored kajal pencil can add dimensions to your eye make-up.
The fifth day is dedicated to Goddess Skandamata, use an orange tone to your make-up.
Use white on the sixth day and red on the 7th day to your make-up theme.
On the eighth day, welcome Goddess Mahagauri with sky blue color. Instead of applying white eye pencil on your waterline, go for this powder sky blue color.
On the last day of Navratri, welcome Goddess Siddhidatri with pink color to match your skin tone.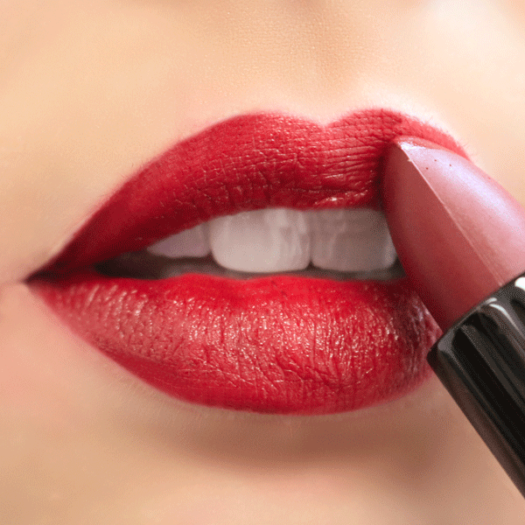 Choose the right lip color to match your outfit. Pop those lips by picking lip colors along with the lip liners for that celebrity look. When looking for an orange lip color, opt for a matte one because a satin one might wash out.
Bright makeup is back in trend this year after using nude shades for a long time. Using quirky shades on your eyes and lips is doing wonders in the beauty sector. However, do not pair these colors with bright-colored clothes and go for black or white instead.
Match the make-up with your outfit for that glam look.