Back Care Awareness Week runs from October 4th to the 8th and is a great opportunity to highlight the causes of back pain, how to avoid it and what can be done to address the problem. This year the theme is 'back pain working from home', which is no surprise as many of us have been and still are doing some work and studying at home.
BackCare Awareness Week is run by BackCare, the National Back Pain Association. It aims is to reduce the burden of back and neck pain by providing information, guidance, and advice to all people and organizations and those affected by such pain.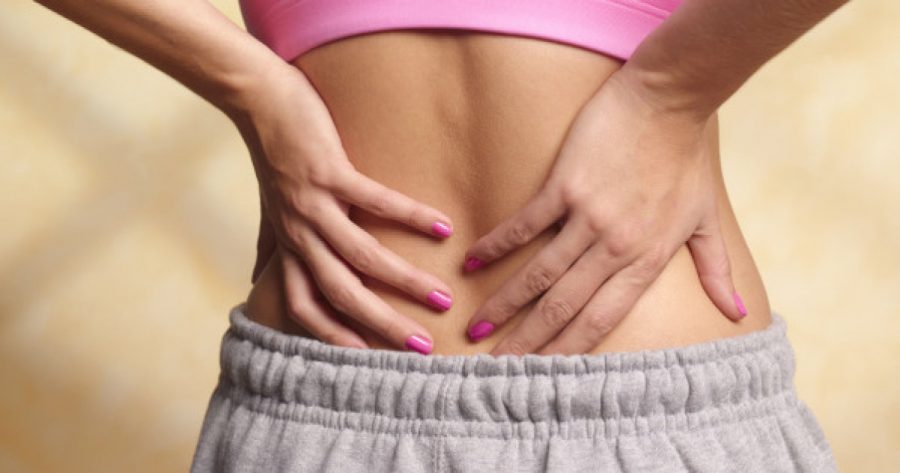 Causes of Back Pain
Most cases of back pain are known as 'mechanical'- where the pain originates from the bones, joints, or tissue around the spine – or 'non-specific' – where there is no obvious cause.
The more serious cases can be caused by infection, a broken bone in the spine, a severe compression of nerves in the back, and certain kinds of cancer. Other causes of back pain include:
Poor posture
Sitting or standing in the same position for long periods
Lifting or manhandling heavy items
Being overweight
Lack of movement and general exercise
Wearing the wrong shoes
Pregnancy
Arthritis and osteoarthritis
A minor injury like a strain, sprain or pulled muscle
It's also worth bearing in mind that depression, anxiety and stress can lead to muscle tension in the back – often leading to any pain feeling much worse.
Physical Therapy for Your Back
Sore necks and aching spines can hinder relaxation when the day is over. Why not treat yourself to some physical therapy for back pain to keep the aches away?
Check out the following simple exercises; they will help you relieve tired muscles and have you feeling more relaxed. That way, you can enjoy your evenings away from work.
Keep in mind that the majority of these routines will involve stretches to help keep the back muscles as limber as possible.
Trunk Rotation:
This stretch will help to relax the tense muscles on your sides and add some mobility to the rest of your back.
Lie flat on the floor, bend your knees together and lay your arms out flat. Swiveling just your hips, lean your bent knees to the right until your right knee is touching the ground.
Hold for a count of ten and rotate your knees to the left side. Repeat.
You can intensify this stretch even further. If your knees are on the right, grab your left knee with your right hand and gently pull the knee higher to your chest. Repeat on the other side, clutching your right knee with your left hand.

Cat-Camel Stretch: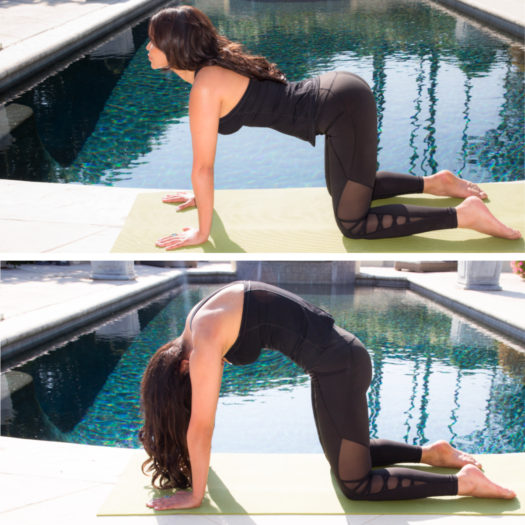 This stretch proves helpful in alleviating pain around the middle of your back. You need to get down on your hands and knees.
Arch your back up, and towards the ceiling like you're a camel with a hump.
Hold for a count of fifteen and then arch your back down to the floor, similar to a stretching cat.
Hold for a count of fifteen and then repeat about five to ten times.

Cobra Stretch:
This stretch works on the lower back muscles and abdominals.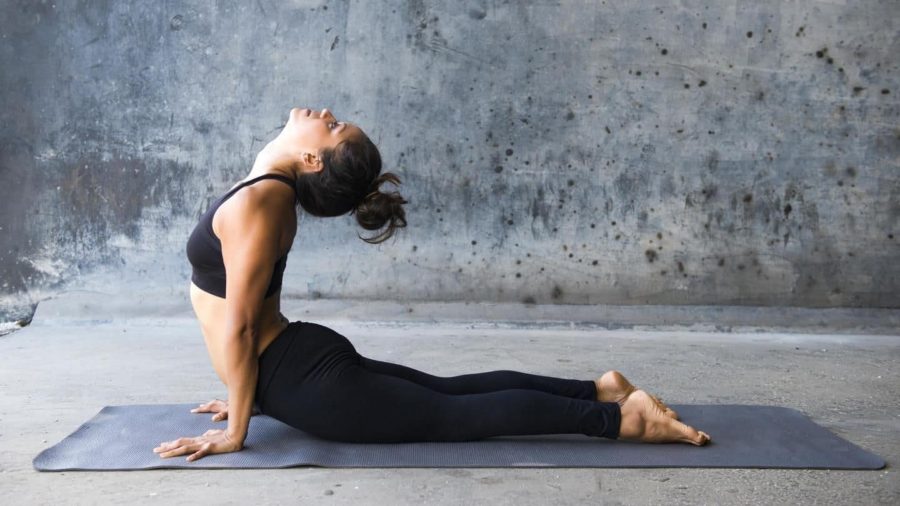 Lie on your belly and extend your legs; bend your elbows to support your upper body.
Slowly straighten your elbows, pushing up your upper body.
Maintain your pelvis and legs on the floor. Hold for a count of ten then relax. Repeat about five to seven times.

In addition, treat yourself to some hot soaks or ask a friend to provide you with a back massage to whittle away any lingering soreness.
Treat your spine right with some physical therapy for back pain, and your spine will thank you for keeping you tall and robust.
Avoid high-impact exercises if you're experiencing back pain as that may only make it worse.