-This Navratri season, let well-being be your gift to yourself-
Can you believe that the Navaratri Season is just around the corner? Ensure that you are prepared for fasting by having all the essential fasting items. With regards to the correct nutrients and ingredients, we are confident that Octavius Tea's flavored teas will provide all the benefits listed above, to help you stay on your fasting diet.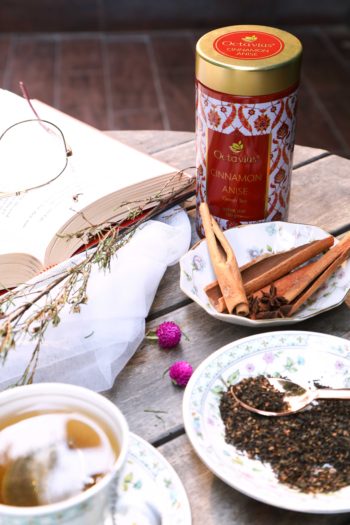 We are just one day away from the festival of Navratri, and we will observe nine-day fasts to honor the upcoming celebrations. Moreover, Navratri celebrations also include social gatherings and activities, like dandiyas and garbas to commemorate Goddess Durga's arrival. As a result, we fast, which is considered to be a good method of detoxification, but we may become tired and inactive if we do not consume enough salt and food. Nevertheless, we wish to avoid being so overwhelmed with all these activities. If we are fasting, we can take certain food grains, herbs, spices and also add tea which boosts our energy, which will benefit us and help us feel energized. Consider drinking immunity-enhancing wellness teas that also add flavor to your diet regime to increase productivity and keep it steady throughout the festive season. 
Though ayurvedic tips and tricks are all going to be beneficial to keep you healthy during this time, Octavius Tea shares some delightful tea flavors to keep you refreshed and add a hint of flavor to your diet. These are the 10 tea options that the brand would like you to try:
Tulsi Rose Chamomile Green Tea: An expertly curated blend of garden fresh natural loose leaf green tea with natural dried Chamomile flowers and natural dried Rose petals. This healing and calming blend make for an extremely refreshing, soothing, and aromatic cup of tea.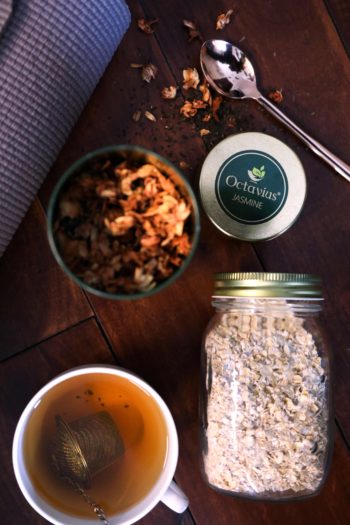 Ginger Lemon Classic Green Tea: A blend of green tea with dried ginger and lemon bits where both the ingredients beautifully balance the warmth and freshness in the drink. Adding them to your tea adds an extra zing and keeps you energized. Lemon aids in the absorption of green tea's antioxidants, which is why this makes any ideal everyday beverage.
Lemon Honey Green Tea: A green tea blend that brews to an enjoyable and refreshing calorie-free healthy tea. Loaded with the goodness of nature it works as a therapy for your body. The premium quality green tea is rich in antioxidants and other minerals which help in weight loss. Lemon and honey blended together to create a classic blend of complementary flavors.
Cinnamon Anise Green Tea: A pure blend of green tea lightly spiced in perfect proportions with pieces of natural cinnamon and star anise will surely tranquilize and pacify you to a calm and relaxing mood. This brew weaves magic in every corner of your soul with fragrance, warmth, and sweetness.
Look no further if you prefer flavourful blends over plain teas, as Octavius offers many flavors, such as Ginger Tulsi, Jasmine Green Tea, Moringa Tulsi Mint, Hibiscus Clove Lemongrass, and more. There is no end to the choices when it comes to drinking healthy and wholesome teas. Go to their website to find out which teas are your favorites.
Website:https://www.octavius.in
Instagram Handle: https://www.instagram.com/octavius.tea/