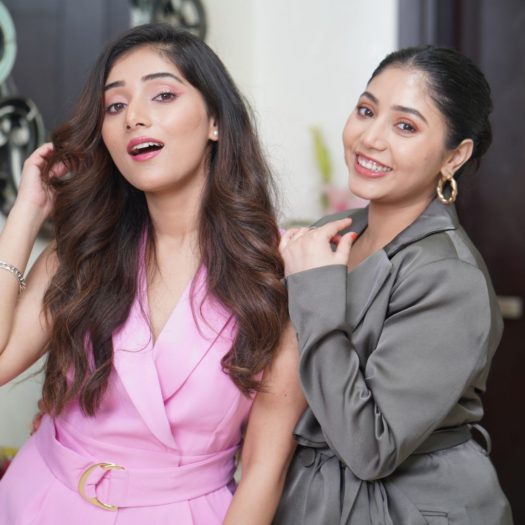 Ms. Namita Nayyar
Tell us about your journey how did begin creating content? What does a day in your life look like now?
Ms. Paayal Jain and Tena Jaiin
So Paayal and I, both started out as actors and it has been 7 years. And we made this channel, and our parents really supported us to do something together. We are truly the best team we fill each other's gaps support each other and are each other's biggest fans. We were only sisters early and now we are business partners.
A typical day in our life is waking up, doing household chores, shooting content, and writing scripts it may look very easy but it's like a full-time business we have to research study the trends, and create our own scripts so they are more relatable to our audience.
Ms. Namita Nayyar
Being in this genre what is the most difficult thing as a comedy content creator? How do deal with content blockheads?
Ms. Paayal Jain and Tena Jaiin
Actually, the most difficult thing is to try to create "comedy", it should be natural. So it's just the perspective, there might be a situation that might not be funny but we present it in a way that it turns out to be funny.
Content blocks are very common but there are in numerous topics as well. There are situations where we too feel what more we can create, but we don't give up easily because we love what we do and just brainstorm for a while and numerous ideas flow in.
Ms. Namita Nayyar
Who is your favorite YouTuber? If not content creation what would be doing as an alternative career?
Ms. Paayal Jain and Tena Jaiin
Youtube is very vast right now, to have a favorite YouTuber you really need to watch someone very closely, we do that we watch our own content *laughs*
We are our own favorite YouTubers, and if not for youtube we would be actors, and we are that but besides YouTubers, we are businesswomen who are truly living our dream lives where we are providing employment to other people and providing entertainment. We get comments like people feel refreshed watching our content and that's the biggest blessing in our life.