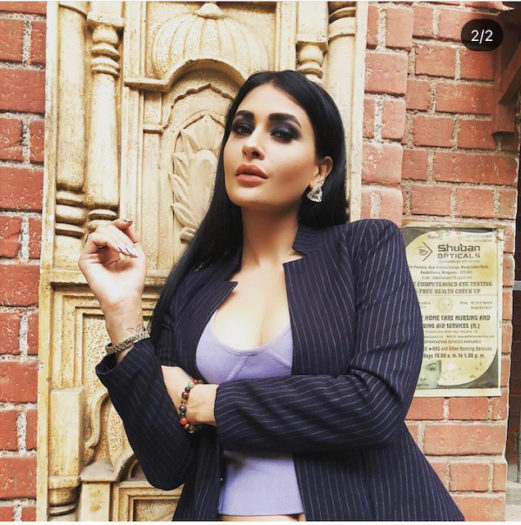 Pavitra Punia, is an Indian television actress, best known for playing an evil queen named Timnasa in the popular Sony SAB sitcom fantasy series Baalveer Returns. Along with Baalveer Returns, she has also portrayed Geet Dhillon in Love u Zindagi.
She recently appeared on Bigg Boss 14 and was popularly called as "Sherni"
Women Fitness team catches up with her in a candid conversation about her journey, fitness, diet, beauty in a candid conversation!
Ms. Namita Nayyar:
Pavitra you have been in the industry for a decade now, you have played some exciting roles, tell us how has the journey been for you and when did you decide to be an actor
Ms. Pavitra Punia:
Thank you so much for the compliment. Yes. I have played many roles till now that I felt I really should go ahead and portray the characters. I've only played once the positive character but after that I'm doing all the negative characters in that too because I find that in negative characters you allow yourself to show more versatility in the matter of what kind of actor you are and you can see a lot of variations basically as an actor.
Also. I have never planned to be an actress. I always wanted to become an IPS officer and right now being in this industry also for so many years, since 2009 now my forte is – like I see myself more on Forbes and not in this industry anymore. But let's see. I'm destined to be in this industry and I am doing my job with full gratitude and with as much hard work, I can put here I'm being loyal with my work.
FULL INTERVIEW ON NEXT PAGE!
This interview is exclusive and taken by Namita Nayyar, President womenfitness.org and should not be reproduced, copied or hosted in part or full anywhere without an express permission.
All Written Content Copyright © 2021 Women Fitness Org