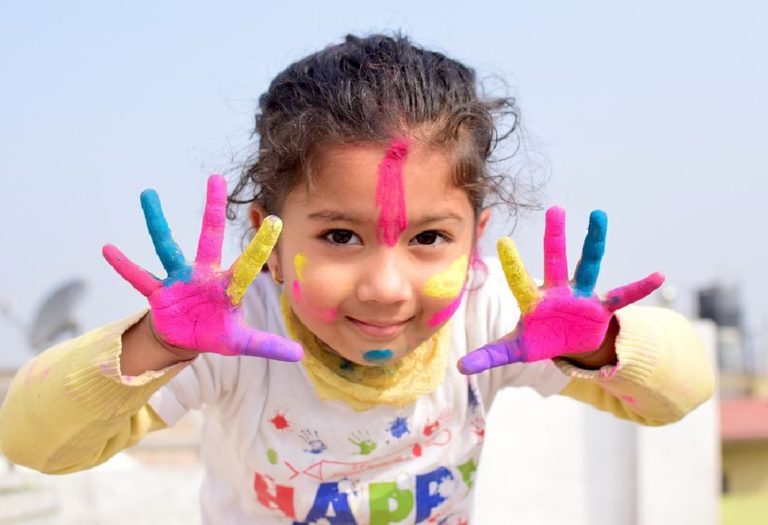 With holi nearing parents are contemplated with the thought of issues related with holi colurs. Parent worry about their little one and there are ways to avert them.
So, to help parents keep their toddlers safe this Holi, here are some tips to keep handy.
Use of Eco-Friendly Colours
As a parent, to keep your children safe, use only organic colours. You can even prepare your own colour at home with natural products, with turmeric or rice flour dipped in edible paint, which will ensure safeguard from harm even if consumed. This also ensures that other kids are playing a safe Holi too. In several places across India, Holi is celebrated only by using flowers. You could try to introduce your child to this new method of celebration.
Keep a Close Watch on Your Kids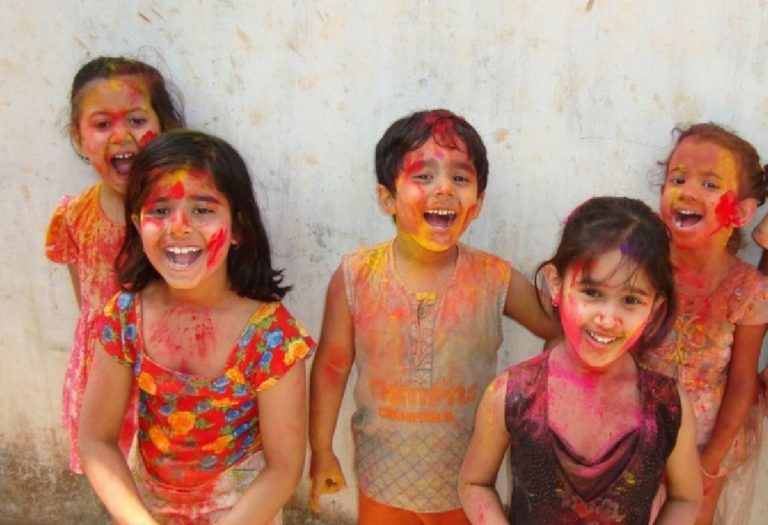 If it's Holi, there will be a crowd and lots of water and colour everywhere. Parents usually fill large tubs of water as a supply for pichkaris as a child can accidently fall into the tub. Furthermore, since there will be a crowd, your child might wander off on his/her own and end up lost. So, never let your eye wander away for too long from your little one. In fact, hold him/her close to you to prevent any mishap at all.
Use a Pichkari Safely
Pichkaris or hand water pumps can add more enjoyment for kids on Holi. But these playthings can prove to be dangerous as well. A child must know how to use the pichkari correctly without hurting anyone, including themselves, physically. For instance, tell your kid not to aim the pichkari at someone's face because it could harm the eyes or ears and could lead to blindness or loss of hearing. Pass on this message to your kids, this is applicable for everyone to enjoy a safer festival of colours.
Dress them Appropriately
Ensure to dress your child, boy or girl, in full-sleeved shirts so that the colour does not come in direct contact with their skin. Some children have highly sensitive skin and contact with any colour could cause a rash. Apply oil all over their body before getting them ready for playing holi as a precaution. You can also take extra precaution for their eyes by making them wear swimming goggles while playing.
Keep Alert for Emergency
This is the most important step for you to take on Holi as a parent. Accidents come unprecedentedly and can happen anytime. So, remember to set up numbers of your doctor, a nearby hospital, ambulance, or whoever can help during a crisis on your phone's emergency list. It can never hurt to be extra careful. In fact, it can be resourceful and also help others in need.
Cover their head with a Cap or a Scarf
A child's scalp is a sensitive area that Holi colours can damage. Ensure to massage their hair with coconut oil one night before Holi and then again, the next morning for extra protection before they head out to play. Other than that, if their hair is short, you could protect it with a hat or scarf. For little girls with long hair, tie up a ponytail to prevent the colour getting into the scalp.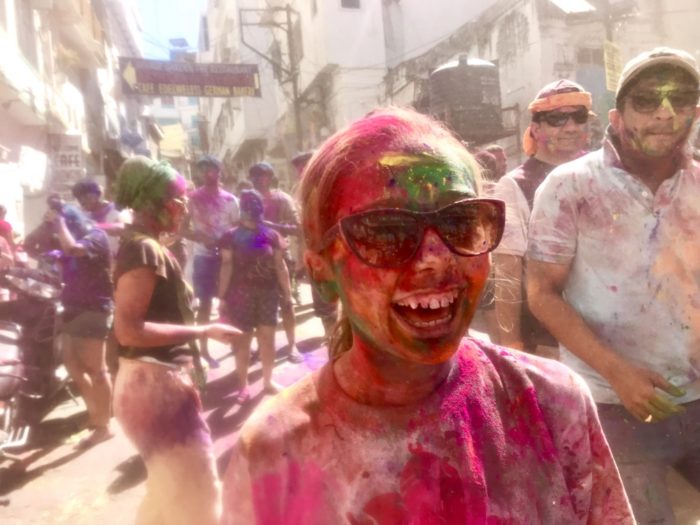 Say No to water balloons
The impact of water balloons at a wrong place can cause injuries to ears, eyes, spinal cord and The cheerful spirit of the festival is lost due to use of such materials during the celebration.
Educate Kids
Ensure that your kids stay away from applying colours to babies and elderly people. They should not indulge in any pranks as it can lead to disastrous results.
Festivals are a time of enjoyment and there should never be a moment of sadness to cloud the day. Holi is a beautiful festival and the children certainly look forward to it. But, the safety of your wards should not be compromised in any cost.