Pomegranate is one of the most underrated fruits in the market. They are among the healthiest fruits on land and contain multiple nutritional and health benefits.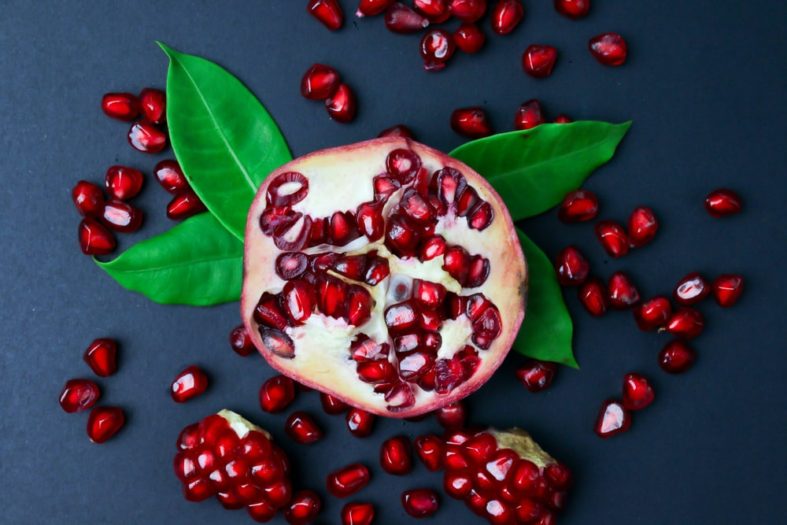 Pomegranate is a fruit that contains edible seeds called arils. They are specifically rich in fiber, vitamins, minerals, and bioactive compounds. The potential health benefits and disease-preventing ability of pomegranates are due to the presence of an antioxidant compound named Punicalagins and a fatty acid named Punicic acid which is found in pomegranate seed oil and has potent biological effects. Pomegranates also have some sugars which contribute to their natural flavor and taste.
Pomegranate juice has been shown to reduce inflammation in the body which eventually reduces the risk of multiple non-communicable diseases like diabetes, hypertension, cardiovascular diseases, cholesterol, fatty liver, and PCOS. It also has antibacterial and antiviral properties which help fight gum diseases and yeast infections. Research states that pomegranate also helps improve memory and improve exercise performance.
The Top 10 ways to Consume it for the Best Results!
1. Nothing comes close to the benefits of consuming a pomegranate independently as a whole fruit.  It can be consumed as a mid-morning meal or an evening accompaniment with a cup of green tea.
2. Pomegranates are a great addition to salads and do work well with fruits as well as vegetable combinations with a light lemon dressing. It adds to the texture as well as the taste of the salad and also improves the overall fiber content.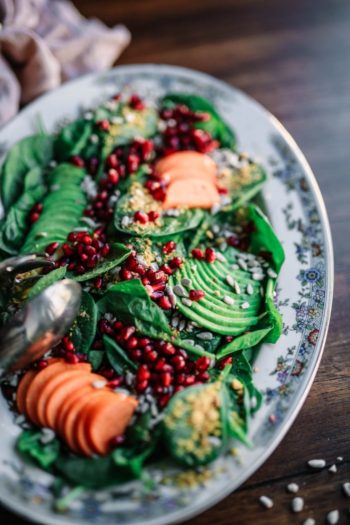 3. Pomegranate juice without any added sugar works well and is refreshing, hydrating, and also a nutritionally enriching beverage.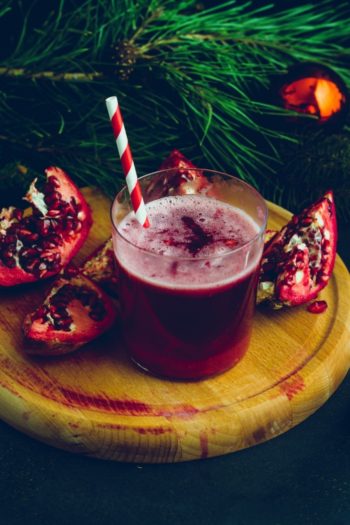 4. Combination of pomegranate and other vegetables (like carrot, beetroot, ginger, lemon, kale, spinach, celery) or fruits (green apple, oranges, pear, guava) in order to make a detox juice is a great option. Pomegranate contributes its beneficial antioxidant and detoxifying properties even when added in minimum quantities without increasing the overall volume of the detox concoction!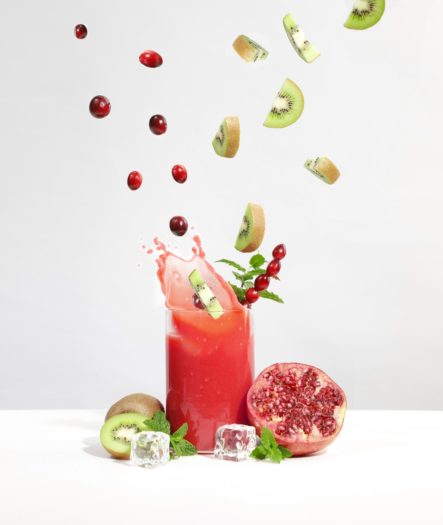 5. A pomegranate smoothie is an excellent post-workout or a breakfast option that satiates and nourishes you at the same time. It's a high fiber and high protein meal option and can easily include a combination of healthy nuts and seeds as well along with probiotic yogurt.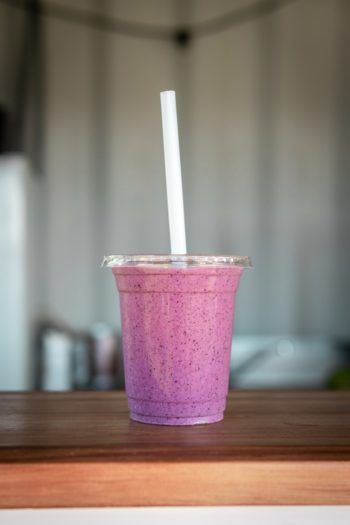 6. A great way to include the fruit in your breakfast is to add it as a topping to your avocado toast. The richness of the avocado combined with the flavor of pomegranates elevates the nutritional density of your meal.
7.  A great add-on to your raita. In fact, Pomegranate raita is one of the staple preparations in South Indian cuisine. The combination of curd and pomegranate ensures adequate protein, fiber, antioxidants, and probiotics in your meal.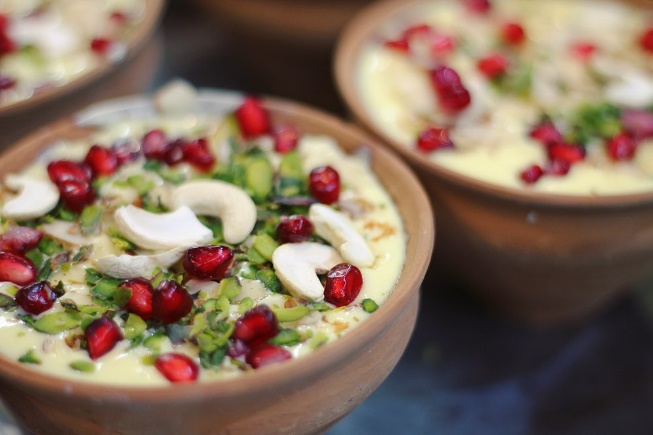 8. The most classic way to relish pomegranate is when you add your oatmeal. Instead of investing in berries, locally available pomegranates are better alternatives and fit in perfectly well. They provide equal if not more amount of health benefits than their counterparts without compromising on the taste.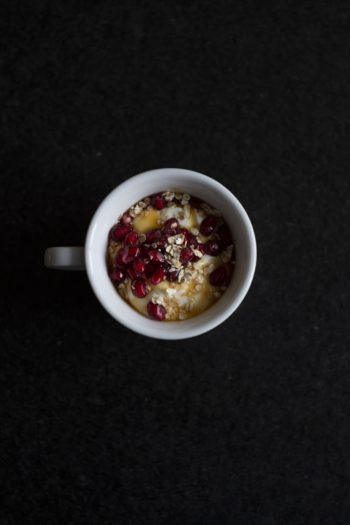 9. It can be a part of your healthy mocktails. Come festive season instead of investing in artificial mocktail flavors, choosing healthy homemade lemonade and coconut-water-based drinks with additions of fresh fruits like pomegranates along with mint not only improves the taste but health as well. It can easily compete with the standard sangria.
10. Lastly, there is nothing sweeter than fruit, including it to your list of deserts is a sure shot way to increase its popularity. Be it a parfait, pomegranate custard, pomegranate mousse, pomegranate ice cream, or a pomegranate panna cotta; it definitely contributes its natural sweetness to your dessert along with its multiple health benefits as well.