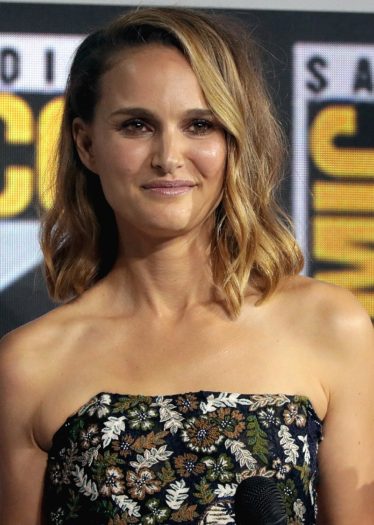 Credit: Gage Skidmore from Peoria, AZ, United States of America, Natalie Portman (48470988352) (cropped), CC BY-SA 2.0

Natalie Portman is a huge Hollywood star, with an Academy Award and two Golden Globes to her name.

She is also a vegan and often speaks of the health benefits of her lifestyle. Using her worldwide fame, she has helped drive veganism as a positive lifestyle choice and has even uncovered the feminist virtues that lay at the heart of her principles.

Portman has been a star on the silver screen since 1994 when she broke through in the movie Leon. She followed that up with an appearance in the blockbuster cop and robbers flick Heat and has never really looked back. She became vegetarian long before the cameras started rolling, at the age of nine, but veganism came much later. Her vegan lifestyle began in 2009 when she read a book called Eating Animals by Jonathan Safran Foer. That made her realize that eggs and milk were not products that could be enjoyed guilt-free, but mass-produced resources that caused intense pain and suffering.
Veganism: A Positive Lifestyle Choice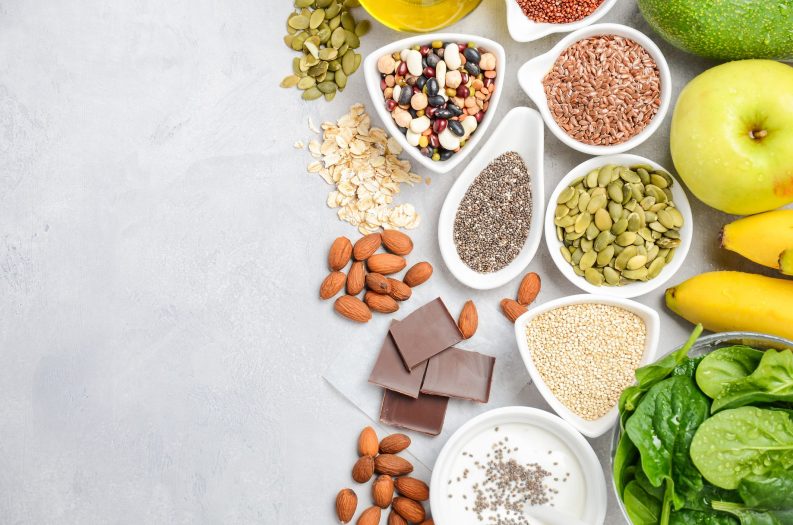 "Only after I became active in women's issues did I realize that my veganism was related to those very issues," she told a Los Angeles crowd in 2019, as reported by Live Kindly. "Dairy and eggs don't just come from cows and chickens; they come from female cows and female chickens. We're exploiting female bodies and abusing the magic of female animals to create eggs and milk."

She discussed how the link between mothers and their offspring being broken was also a key issue, even within what many perceive as a normal and ethical practice.

"Mothers are separated from children to create milk. Animals are sick and in crowded, prison-like conditions to make dairy and eggs. It doesn't take a lot to draw the line from how we treat animals to how we treat humans."

A vegan diet doesn't necessarily mean you have to conform to a certain body shape either. Portman is known for roles in which she plays many varied characters, from Nina in Black Swan to her role as Padmé Amidala in Star Wars. She admitted to 'barely eating' to land the role in Black Swan, which won her an Oscar, yet more recently, she's had to go the other way, getting ripped for the Marvel film Thor: Love and Thunder.

Like Star Wars, Thor is a film that attracts casual cinema-goers and fervent fans of the whole universe, from video games to comics. Indeed, Jane Foster, aka Lady Thor, is a key part of the Mighty Thor comic book run and a deviation from the typical depiction in digital media. Thor is typically seen as a male character, wielding the hammer in video games such as Thor: God of Thunder. 'He' can also be found on mobile devices, with Foxy Games featuring his likeness in 2 Gods Zeus v Thor and Thor's Lightning. Even Thor: The Dark World, an Android, and iOS release, depicts Thor as a man, yet Portman will play the role that could redefine the character for many. She is a female role model, branching several film genres, and in taking up the role as Thor, she is set to join Gal Gadot and Scarlett Johansson as positive female role models from the comic book world. For that, she had to move away from the dancer figure of Black Swan and to a more honed, defined physique. She's trained for several hours a day, and her veganism hasn't been a barrier to achieving the right look for the God of Thunder.

Portman has only once given up her veganism. She did so for the most feminist of reasons – to ensure she did right when she was pregnant. She didn't eat meat during that period but did have eggs and milk. She quickly reverted to her vegan lifestyle after giving birth and has shaped her figure for roles, and her ethics and life choices, without red meat, white meat, eggs, or dairy.