Radhika Bangia is a well-known Indian Digital Content Creator and Actor living in the United States with a community of over 2.4 million followers across her social media platforms.
Currently known for her content around Korean and Y2K Fashion, Radhika has also appeared in movies like "Welcome Back", "Pyaar Tune Kya Kiya", " Let's Play"," Irada", "Gehraiyaan", and "High Jack". She has managed to have an audience that eagerly waits for her next quirky video.

Her videos are not only loved in India but transcend nationalities and borders. Apart from her girl-next-door charm, something that helps her achieve this is her ability to make international stars feel at home. The influencer has recently caught the attention of many as she continues to consistently be a hit with international celebrities.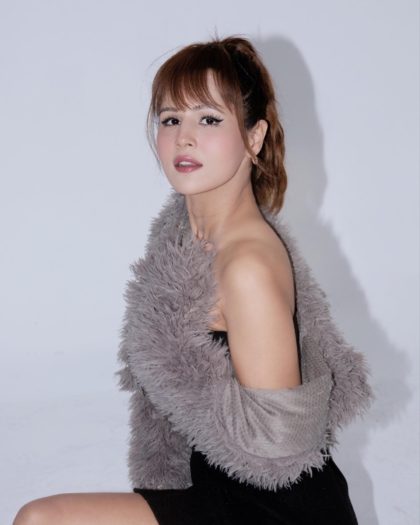 Women Fitness India Gets in a candid chat in our March Digital Edit with Radhika Bangia, on Content creation, diets, and movies!
Ms. Namita Nayyar
Radhika being an Indian content creator, what was your source of inspiration and bent toward content creation?
Ms. Radhika Bangia
Acting was where I began. At those times, I frequently performed seven to eight auditions in a single day. I also appeared in TV ads. I was able to find three to four advertisements per month since the more auditions you go, the greater your chances of landing the job. After doing that for a while, I realized that acting is not stable employment for me because it is not really constant for me. I started making content while I was auditioning, just for fun. Also started creating humorous sketches as a method of easing stress, and suddenly they gained me Instagram followers.
I didn't know social media could be a wonderful method to make money; Was just doing it for fun. Honestly, I believed it was a fraud when Zomato sent me my first brand deal. I observed that I didn't even make close to what they were paying me for an advertisement shoot. When I got the cheque, I thought that if I put in a lot of effort and gave it my all, maybe this could turn into a profession. I then began to concentrate more on content creation and social media. Now that it's my full-time job, acting sort of comes second
FULL INTERVIEW ON THE NEXT PAGE!
This interview is exclusive and taken by Namita Nayyar, President of womenfitness.org, and should not be reproduced, copied, or hosted in part or full anywhere without express permission.
All Written Content Copyright © 2022 Women Fitness Org