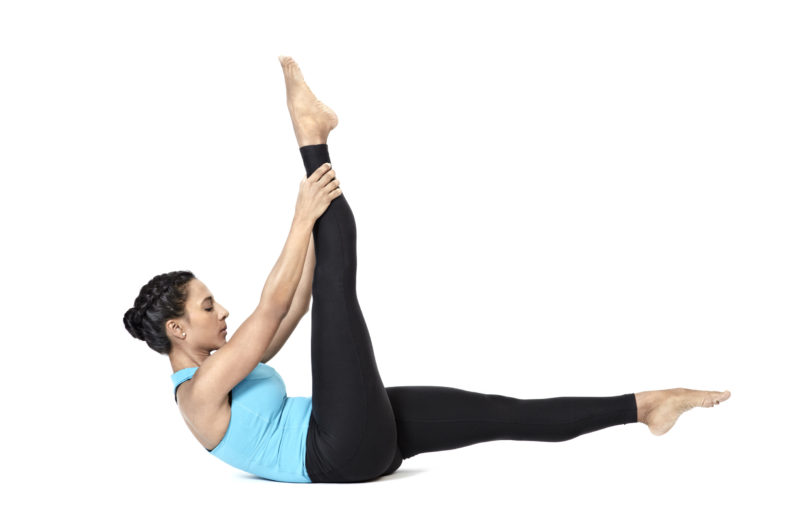 With over 15 years of experience in Pilates, yoga, personal training, and nutrition under her belt, Radhika Karle (proprietor of Mumbai-based fitness studio, Radhika's Balanced Body) is one of the most sought-after fitness and wellness trainers in the country. Her roster of clients like Sonam Kapoor, Nargis Fakhri, Kirthiga Reddy, Naina Bachchan, and Nisaba Godrej is testimony.
A quick scroll through Radhika Karle's Instagram feed will inspire you to give wellness a go. Instead of intense workouts and crazy moves, her feed demonstrates easy to do exercises whilst busting Pilates myths and features nutritious recipes that are delicious and suited for culinary rookies.
She has been spending much of time during this lockdown period creating videos on demand for several fitness platforms. Her aim to get fitness into every household across the country. Radhika has fused the philosophy and Yoga asanas with the Pilates movement to create a form of mindful movement that she truly believes heals both the mind and body.
Women Fitness team catches up with her on her profession, fitness, diet, and mental health during these challenging times.
Ms. Namita Nayyar:
From being popularly called the "Pilates Guru" to training famous celebrity faces and recently launching your own cookbook, you have had a journey of your own. Now that you look back to share more input on your journey as a Pilates specialist?
Ms. Radhika Karle:
Pilates happened when I was doing my Fellowship in Adolescent and Sports Medicine at Texas Children's Hospital in Houston. I went to sit down on a chair to start typing my patient notes and a doctor pulled the chair out from behind me by mistake. I fell hard onto my tailbone and bruised it. I was a bigger runner then and the doctor who examined me told me I could not run for several weeks and should try Pilates instead.
I found myself in a room full of women in their 40's and 50's moving beautifully through mat Pilates exercises like Saw, Roll Up, Teaser, and Open leg rocker and there I was, in my 20's and not able to even touch my toes! It was a serious wakeup call and love at first movement!
I am 42 now and happy to say I can move like those ladies back in my first Pilates class 20 years ago.
FULL INTERVIEW ON NEXT PAGE!
This interview is exclusive and taken by Namita Nayyar, President womenfitness.org and should not be reproduced, copied or hosted in part or full anywhere without an express permission.
All Written Content Copyright © 2020 Women Fitness Org